[?]
Not a member? Sign-up now, it's free!
Login
[?]
These are links to some of the major sections in the mixtape collective.
Lists: Browse various lists that are generated by the loads of data we have collected.
Contests: Check out the latest contests, see previous winners, and find out how you can be a part
Music: Check out our ever-growing database of musical knowledge! Use it to find any artist, album, or track that has been entered since the birth of the site and rate and find detailed usage statistics.
Main
[?]
Tired of looking at the same old pages? Try checking out a random one, you never know what you might find...
Random!
BEAR FIGHTORR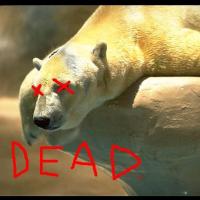 BEAR FIGHTORR
Created by:
nathunder
Tracks:
9
Length:
00:41:30
Keywords
1. let's
2. go
3. punch that bear over there.
Created on
11/06/06 11:04am
Level
5
Points
2432
Total visitors
104
Unique visitors
48
description:
These are the songs I listen to when I need to get pumped for something (BEAR PUNCHING). Or just mowing the lawn.
tracklist
1
Trophy Scars : Yes.
Just a little goofy (yet intense song) before things get out of hand. This track has some verrry clever wordpl [...]

SHOW MORE

Track 7 from Alphabet. Alphabets.
Length: 00:01:43
Year: 0000
Track Description:
Just a little goofy (yet intense song) before things get out of hand. This track has some verrry clever wordplay in it.

SHOW LESS

2
Coheed & Cambria : Apollo I: The Writing Writer
Pure unabashed badassery. This would be a good time to hit the bear with some uppercuts or something.

SHOW MORE

Track 7 from Good Apollo, I'm Burning Star IV, Volume One: From Fear Through the Eyes Of Madness
Length: 00:05:15
Year: 2005
Track Description:
Pure unabashed badassery. This would be a good time to hit the bear with some uppercuts or something.

SHOW LESS

3
The Fall of Troy : Laces Out, Dan!
This is one of the most crushingly heavy songs of all.

SHOW MORE

Track 7 from Doppelganger
Length: 00:02:31
Year: 2005
Track Description:
This is one of the most crushingly heavy songs of all.

SHOW LESS

4
In Flames : Man Made God
Instrumental, devastating. Just when it looks like that bear might be a tougher opponent than you imagined, th [...]

SHOW MORE

Track 13 from Colony
Length: 00:04:11
Year: 0000
Track Description:
Instrumental, devastating. Just when it looks like that bear might be a tougher opponent than you imagined, those Mad Max-esque kids from that old game Crossfire will swoop in to lend a hand. CROSS-FIYAAAAH!

SHOW LESS

5
Mastodon : Circle of Cysquatch
Completely terrifying. For those of you who were unaware, this song is about a one-eyed Sasquatch who can see [...]

SHOW MORE

Track 5 from Blood Mountain
Length: 00:03:19
Year: 2006
Track Description:
Completely terrifying. For those of you who were unaware, this song is about a one-eyed Sasquatch who can see the future. When you hear his bonescraping voice beckoning you to "ENNNNNTERRR THE LABYRINTH" about halfway through, you will pee. FOREVER.

SHOW LESS

6
The Mars Volta : Eria Tarka
Somewhat frightening...awesome musicianship, and rad vocals like "CARTWHEEL OF SCRATCHES"

SHOW MORE

Track 6 from De-Loused In The Comatorium
Length: 00:06:20
Year: 2003
Track Description:
Somewhat frightening...awesome musicianship, and rad vocals like "CARTWHEEL OF SCRATCHES"

SHOW LESS

7
The Fall of Troy : F.C.P.R.E.M.I.X.
This is my favorite song ever. Every part of it is absolutely perfect to me. Also it is loads of fun to play o [...]

SHOW MORE

Track 3 from Doppelganger
Length: 00:03:57
Year: 2005
Track Description:
This is my favorite song ever. Every part of it is absolutely perfect to me. Also it is loads of fun to play on drums.

SHOW LESS

8
Coheed & Cambria : The Willing Well III: Apollo II: The Telling Truth
The continuation to Apollo I. This track does a pretty good job of displaying both the metal and pop aspects o [...]

SHOW MORE

Track 0 from Good Apollo, I'm Burning Star IV, Volume One: From Fear Through the Eyes Of Madness
Length: 00:07:18
Year: 2005
Track Description:
The continuation to Apollo I. This track does a pretty good job of displaying both the metal and pop aspects of CoCa while still remaining blacker than the blackest black, TIMES INFINITY!!!

SHOW LESS

9
Dragonforce : Fury Of The Storm
The epic power of this song will summon firey claymores out of thin air; just in time to skewer that nastay gr [...]

SHOW MORE

Track 2 from Sonic Firestorm
Length: 00:06:56
Year: 2004
Track Description:
The epic power of this song will summon firey claymores out of thin air; just in time to skewer that nastay grizzlebear.

SHOW LESS
Tag Board
You must log in to leave a tag
Stuff
Quick Jump
nathunder's other mixes
Related mixes
recent visitors
show all