[?]
Not a member? Sign-up now, it's free!
Login
[?]
These are links to some of the major sections in the mixtape collective.
Lists: Browse various lists that are generated by the loads of data we have collected.
Contests: Check out the latest contests, see previous winners, and find out how you can be a part
Music: Check out our ever-growing database of musical knowledge! Use it to find any artist, album, or track that has been entered since the birth of the site and rate and find detailed usage statistics.
Main
[?]
Tired of looking at the same old pages? Try checking out a random one, you never know what you might find...
Random!
Metronome Allegro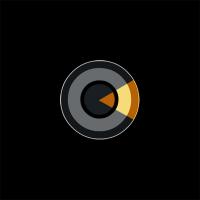 Metronome Allegro
Created by:
york
Tracks:
19
Length:
01:12:58
Keywords
1. indie-ish
2. allegro
3. tempo themed
Created on
11/17/06 12:51pm
Level
5
Points
2406
Total visitors
54
Unique visitors
32
description:
Frisky modern rock.
tracklist
1
Lali Puna : B-Movie
158 bpm. Straighforward, driving 4/4 time. Distorted synth/samples and detached female vocals define what's or [...]

SHOW MORE

Track 5 from Faking The Books
Length: 00:03:13
Year: 2004
Track Description:
158 bpm. Straighforward, driving 4/4 time. Distorted synth/samples and detached female vocals define what's original about indie rock.

SHOW LESS

2
Hot IQs : Buyer's Remorse Code
136 bpm. Slightly more complex guitar strum pattern. Brit-pop-esque.

SHOW MORE

Track 3 from An Argument Between The Brain And The Feet
Length: 00:02:51
Year: 2004
Track Description:
136 bpm. Slightly more complex guitar strum pattern. Brit-pop-esque.

SHOW LESS

3
Blur : Coffee and TV
129 bpm. Very Dandies-style pop, except cool and, well, Blur just got there first. The more Dandies influences [...]

SHOW MORE

Track 3 from 13
Length: 00:05:58
Year: 1999
Track Description:
129 bpm. Very Dandies-style pop, except cool and, well, Blur just got there first. The more Dandies influences I hear, the less I think of them.

SHOW LESS

4
Ambulance Ltd : Stay Tuned
118 bpm. A rehash of the original British invasion, Ambulance doesn't get very good press. I don't care. I say [...]

SHOW MORE

Track 9 from Ambulance Ltd
Length: 00:03:16
Year: 2004
Track Description:
118 bpm. A rehash of the original British invasion, Ambulance doesn't get very good press. I don't care. I say keep double-timing with them claps and tamborines.

SHOW LESS

5
Cornelius : Drop (Kings Of Convenience Remix)
129 bpm. I confess, this is more Swedish pop/electronica than indie rock. Anybody know what the **** they're s [...]

SHOW MORE

Track 3 from DJ Kicks: Erlend Øye
Length: 00:03:30
Year: 2004
Track Description:
129 bpm. I confess, this is more Swedish pop/electronica than indie rock. Anybody know what the **** they're saying?

SHOW LESS

6
Phoenix : If I Ever Feel Better
120 bpm. Disco revival. Synth keyboard and drums keep the beat while the guitars double and break it. Whee!

SHOW MORE

Track 4 from United
Length: 00:04:26
Year: 2005
Track Description:
120 bpm. Disco revival. Synth keyboard and drums keep the beat while the guitars double and break it. Whee!

SHOW LESS

7
Wilco : Hummingbird
139 bpm. Folk-rock ballads don't have a super-consistent tempo, especially when your name is "Wilco". The pian [...]

SHOW MORE

Track 5 from A Ghost Is Born
Length: 00:03:17
Year: 2004
Track Description:
139 bpm. Folk-rock ballads don't have a super-consistent tempo, especially when your name is "Wilco". The piano keeps everyone mostly in line when it's playing.

SHOW LESS

8
Spoon : Two Sides of Monsieur Valentine
126 bpm. Anyone see "Stranger Than Fiction"? Yeah, I think I'm done with Spoon for now.

SHOW MORE

Track 2 from Gimme Fiction
Length: 00:02:58
Year: 2005
Track Description:
126 bpm. Anyone see "Stranger Than Fiction"? Yeah, I think I'm done with Spoon for now.

SHOW LESS

9
Blonde Redhead : Equus
140 bpm. Disco beat and bass line, but there's nothing disco at the heart of Blonde Redhead. What an influenti [...]

SHOW MORE

Track 11 from Misery is a Butterfly
Length: 00:03:49
Year: 0000
Track Description:
140 bpm. Disco beat and bass line, but there's nothing disco at the heart of Blonde Redhead. What an influential ablum! Anyone hear Yeah Yeah Yeahs?

SHOW LESS

10
The Foundry Field Recordings : Buried Beneath The Winter Frames
138 bpm. If this indie band is promoted well, they could really catch on.

SHOW MORE

Track 9 from Prompts/Miscues
Length: 00:04:41
Year: 2006
Track Description:
138 bpm. If this indie band is promoted well, they could really catch on.

SHOW LESS

11
Kings of Convenience : Love is no Big Truth
145 bpm. Artificial detachment from one's own heart - ironic, considering the steady pulse of the drums. What [...]

SHOW MORE

Track 7 from Riot on an Empty Street
Length: 00:03:48
Year: 0000
Track Description:
145 bpm. Artificial detachment from one's own heart - ironic, considering the steady pulse of the drums. What a classic song about love for hipsters.

SHOW LESS

12
Bloc Party : Blue Light
158 bpm. There's something quintessentially English about this song, like it belongs in some Hugh Grant romant [...]

SHOW MORE

Track 5 from Silent Alarm
Length: 00:02:47
Year: 2005
Track Description:
158 bpm. There's something quintessentially English about this song, like it belongs in some Hugh Grant romantic comedy.

SHOW LESS

13
The Unicorns : Sea Ghost
122 bpm. Here's a wonderfully irreverant death album. "But league after league / It yet remained / For the fle [...]

SHOW MORE

Track 4 from Who Will Cut Our Hair When We're Gone?
Length: 00:03:42
Year: 2004
Track Description:
122 bpm. Here's a wonderfully irreverant death album. "But league after league / It yet remained / For the fleshy vessel I / Kept it sustained"

SHOW LESS

14
Elliott Smith : Tomorrow Tomorrow
166 bpm. Elliott Smith. Yeah.

SHOW MORE

Track 2 from XO
Length: 00:03:07
Year: 1998
Track Description:
166 bpm. Elliott Smith. Yeah.

SHOW LESS

15
The Strokes : Evening Sun
125 bpm. One of a handful of tracks to salvage off a terrible album. "Go your seperate way now / Someday you'l [...]

SHOW MORE

Track 13 from First Impressions of Earth
Length: 00:03:06
Year: 2006
Track Description:
125 bpm. One of a handful of tracks to salvage off a terrible album. "Go your seperate way now / Someday you'll come back and I'll be / Dreaming I was sunburned / I don't wanna break your / Break your heart in two halves / Keep one half and give one half to me"

SHOW LESS

16
Franz Ferdinand : Come On Home
118 bpm. Overplayed but sexy quadruple-time brit-pop that will (and should) leave a mark on the future rock la [...]

SHOW MORE

Track 10 from Franz Ferdinand
Length: 00:03:46
Year: 2004
Track Description:
118 bpm. Overplayed but sexy quadruple-time brit-pop that will (and should) leave a mark on the future rock landscape.

SHOW LESS

17
Clap Your Hands Say Yeah : Upon This Tidal Wave of Young Blood
160 bpm. Simple 4/4 acoustic guitar with a weird Magnetic Fields style synth and weirder vocals.

SHOW MORE

Track 12 from Clap Your Hands Say Yeah
Length: 00:04:34
Year: 2005
Track Description:
160 bpm. Simple 4/4 acoustic guitar with a weird Magnetic Fields style synth and weirder vocals.

SHOW LESS

18
Broken Social Scene : Stars and Sons
124 bpm. Distortion distortion distortion. Repetition repetition repetition.

SHOW MORE

Track 3 from You Forgot It in People
Length: 00:05:08
Year: 2003
Track Description:
124 bpm. Distortion distortion distortion. Repetition repetition repetition.

SHOW LESS

19
Andrew Bird : A Nervous Tic Motion of the Head to the Left
133 bpm. I saw Andrew Bird open for Nickel Creek and was really impressed by his talented musicianship, perhap [...]

SHOW MORE

Track 0 from The Mysterious Production of Eggs
Length: 00:05:01
Year: 0000
Track Description:
133 bpm. I saw Andrew Bird open for Nickel Creek and was really impressed by his talented musicianship, perhaps more so than by any of his recordings.

SHOW LESS
Tag Board
You must log in to leave a tag
Stuff
Quick Jump
york's other mixes
Related mixes
recent visitors
show all