[?]
Not a member? Sign-up now, it's free!
Login
[?]
These are links to some of the major sections in the mixtape collective.
Lists: Browse various lists that are generated by the loads of data we have collected.
Contests: Check out the latest contests, see previous winners, and find out how you can be a part
Music: Check out our ever-growing database of musical knowledge! Use it to find any artist, album, or track that has been entered since the birth of the site and rate and find detailed usage statistics.
Main
[?]
Tired of looking at the same old pages? Try checking out a random one, you never know what you might find...
Random!
don't play this mixtape till x-mas: side b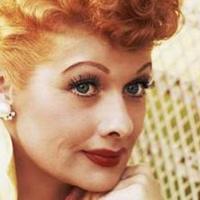 don't play this mixtape till x-mas: side b
Created by:
goingtothedogs
Tracks:
13
Length:
00:41:22
Keywords
1. jaime southard
2. getting married
3. giving birth
Created on
12/03/06 07:40pm
Level
2
Points
1456
Total visitors
54
Unique visitors
40
description:
my sister is growing up, getting married and expecting her first kid. this is a mixtape i've made for her, it's a gift for christmas.
tracklist
1
The Promise Ring : Strictly Television
she is a tv addict, and she digs the promise ring.

SHOW MORE

Track 2 from Electric Pink EP
Length: 00:03:13
Year: 0000
Track Description:
she is a tv addict, and she digs the promise ring.

SHOW LESS

2
The Weakerthans : A New Name for Everything

SHOW MORE

Track 10 from reconstruction site
Length: 00:04:04
Year: 0000
Track Description:


SHOW LESS

3
The Vandals : My First X-mas (As A Woman)
again, her favorite holiday.

SHOW MORE

Track 8 from Christmas with the Vandals: Oi to the World!
Length: 00:02:41
Year: 1996
Track Description:
again, her favorite holiday.

SHOW LESS

4
Sayanything : Dreaming of Manhattan
she

SHOW MORE

Track 2 from Junior Varsity EP
Length: 00:04:40
Year: 2000
Track Description:
she

SHOW LESS

5
Elliott Smith : Oh Well, Okay
she digs elliott smith.

SHOW MORE

Track 10 from XO
Length: 00:02:35
Year: 1998
Track Description:
she digs elliott smith.

SHOW LESS

6
Metric : White Gold

SHOW MORE

Track 10 from Grow Up and Blow Away
Length: 00:04:09
Year: 2001
Track Description:


SHOW LESS

7
Tom Waits : Chocolate Jesus

SHOW MORE

Track 12 from Mule Variations
Length: 00:03:54
Year: 1999
Track Description:


SHOW LESS

8
The Mountain Goats : Billy the Kid's Dream of the Magic Shoes

SHOW MORE

Track 7 from Protein Source of the Future...Now!
Length: 00:02:06
Year: 0000
Track Description:


SHOW LESS

9
Blink 182 : Apple Shampoo

SHOW MORE

Track 9 from Dude Ranch
Length: 00:02:51
Year: 1997
Track Description:


SHOW LESS

10
The Mountain Goats : Fault Lines
we all have our faults, jaime and i know that pretty well.

SHOW MORE

Track 5 from All Hail West Texas
Length: 00:02:38
Year: 2002
Track Description:
we all have our faults, jaime and i know that pretty well.

SHOW LESS

11
Bonnie "Prince" Billy : Rich Wife Full of Happiness

SHOW MORE

Track 12 from Ease Down the Road
Length: 00:03:07
Year: 2001
Track Description:


SHOW LESS

12
Clem Snide : Made for TV Movie
this song is about lucille ball, jaime loves lucy.

SHOW MORE

Track 9 from End of Love
Length: 00:03:24
Year: 2005
Track Description:
this song is about lucille ball, jaime loves lucy.

SHOW LESS

13
Cat Power : I Found A Reason
a beautiful song origionally by the velvet underground, i just want jaime to hear it. "what comes is better th [...]

SHOW MORE

Track 7 from The Covers Record
Length: 00:02:00
Year: 2000
Track Description:
a beautiful song origionally by the velvet underground, i just want jaime to hear it. "what comes is better than what came before"

SHOW LESS
Tag Board
You must log in to leave a tag
Stuff
Quick Jump
goingtothedogs's other mixes
Related mixes
recent visitors
show all