[?]
Not a member? Sign-up now, it's free!
Login
[?]
These are links to some of the major sections in the mixtape collective.
Lists: Browse various lists that are generated by the loads of data we have collected.
Contests: Check out the latest contests, see previous winners, and find out how you can be a part
Music: Check out our ever-growing database of musical knowledge! Use it to find any artist, album, or track that has been entered since the birth of the site and rate and find detailed usage statistics.
Main
[?]
Tired of looking at the same old pages? Try checking out a random one, you never know what you might find...
Random!
For the thug in all of us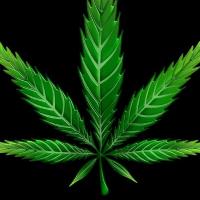 For the thug in all of us
Created by:
djdj
Tracks:
18
Length:
01:13:09
Keywords
1. Gangsta
2. Thug
3. Beatz
Created on
1/09/07 07:07pm
Level
2
Points
1481
Total visitors
51
Unique visitors
33
description:
well, i happen to be a huge fan of all kinds of hip-hop and i notice how a lot of underground heads hate on the gangsta rap, but i'm here to say that you can have a healthy dose of gangsta rap without "sellin out", bro.
tracklist
1
Dead Prez : Hip-Hop
revolutionary but gangsta, people, RBG.

SHOW MORE

Track 4 from Lets Get Free
Length: 00:03:33
Year: 2000
Track Description:
revolutionary but gangsta, people, RBG.

SHOW LESS

2
Notorious BIG : Things Done Changed
notorious' delivery is so powerful it's impossible not to like it.

SHOW MORE

Track 2 from Ready To Die
Length: 00:03:57
Year: 2004
Track Description:
notorious' delivery is so powerful it's impossible not to like it.

SHOW LESS

3
2Pac : Street Fame
dramatic and pissed! hell yea

SHOW MORE

Track 8 from Better Dayz
Length: 00:04:30
Year: 2002
Track Description:
dramatic and pissed! hell yea

SHOW LESS

4
Mobb Deep : The Start of Your Ending (41st Side)
mobb deep really helped define the n.y. hardcore scene in the 90s. any fan of rap period needs this album.

SHOW MORE

Track 1 from The Infamous
Length: 00:04:24
Year: 1995
Track Description:
mobb deep really helped define the n.y. hardcore scene in the 90s. any fan of rap period needs this album.

SHOW LESS

5
Wu-Tang Clan : Tearz
even gangsta cry sometimes..

SHOW MORE

Track 11 from Enter the Wu-Tang: 36 Chambers
Length: 00:04:17
Year: 1993
Track Description:
even gangsta cry sometimes..

SHOW LESS

6
Busta Rhymes : Gimme Some More
busta can rap about anything twice as fast as everyone else. damn.

SHOW MORE

Track 10 from E.L.E. (Extinction Level Event): The Final World Front
Length: 00:02:39
Year: 1998
Track Description:
busta can rap about anything twice as fast as everyone else. damn.

SHOW LESS

7
Gang Starr : Mass Appeal
primo's flawless beats and guru's monotone delivery make for some chilled gangsta loungin'.

SHOW MORE

Track 7 from Full Clip: A Decade of Gang Starr (Disc 1)
Length: 00:03:40
Year: 1999
Track Description:
primo's flawless beats and guru's monotone delivery make for some chilled gangsta loungin'.

SHOW LESS

8
Nas : Halftime
prodigiously gifted, clever, and serious, nas can do it all.

SHOW MORE

Track 5 from Illmatic
Length: 00:04:20
Year: 1994
Track Description:
prodigiously gifted, clever, and serious, nas can do it all.

SHOW LESS

9
N.W.A. : Dopeman (Remix)
n.w.a. knows how to do it and they don't give a sh*t what you think.

SHOW MORE

Track 11 from Straight Outta Compton
Length: 00:05:20
Year: 1989
Track Description:
n.w.a. knows how to do it and they don't give a sh*t what you think.

SHOW LESS

10
Eazy E : Boyz-n-the Hood (G-Mix)
classic boys in tha hood redone.

SHOW MORE

Track 7 from It's On Dr. Dre 187 Killa
Length: 00:05:36
Year: 0000
Track Description:
classic boys in tha hood redone.

SHOW LESS

11
Method Man & Redman : Blackout!
these guys are pretty damn creative for a genre full of clones.

SHOW MORE

Track 2 from Blackout!
Length: 00:03:43
Year: 1999
Track Description:
these guys are pretty damn creative for a genre full of clones.

SHOW LESS

12
Outkast : Gangsta Sh*t
outkast reps the south like no one can.

SHOW MORE

Track 20 from Stankonia
Length: 00:04:41
Year: 2000
Track Description:
outkast reps the south like no one can.

SHOW LESS

13
T.I. : Ride Wit Me
yea this is pretty "in da club" or whatever but t.i.'s production is amazing.

SHOW MORE

Track 6 from King
Length: 00:04:04
Year: 2006
Track Description:
yea this is pretty "in da club" or whatever but t.i.'s production is amazing.

SHOW LESS

14
Clipse : Mr. Me Too
damn you feel that bass? neptunes definitely know how to make beats that rock the house

SHOW MORE

Track 3 from Hell Hath No Fury
Length: 00:03:44
Year: 2006
Track Description:
damn you feel that bass? neptunes definitely know how to make beats that rock the house

SHOW LESS

15
Dr. Dre : Bang Bang
dre can't be overlooked. single-handedly helped define hip-hop from the late 80s onward. this track is great w [...]

SHOW MORE

Track 21 from Chronic 2001
Length: 00:03:42
Year: 1999
Track Description:
dre can't be overlooked. single-handedly helped define hip-hop from the late 80s onward. this track is great when its REALLY loud.

SHOW LESS

16
DJ Shadow : 3 Freaks
damn what happened to shadow? this is a sick track but i miss his endtroducing days.

SHOW MORE

Track 3 from The Outsider
Length: 00:03:49
Year: 2006
Track Description:
damn what happened to shadow? this is a sick track but i miss his endtroducing days.

SHOW LESS

17
Keak Da Sneak : Superhyphy
some more bay area. i've heard that keak is like lil jon for the bay...i dunno. this song's better than lil jo [...]

SHOW MORE

Track 3 from Kunta Kinte
Length: 00:03:26
Year: 2006
Track Description:
some more bay area. i've heard that keak is like lil jon for the bay...i dunno. this song's better than lil jon.

SHOW LESS

18
Mac Dre : Feelin' Myself
since i put some bay area on here, i had to put some mac dre. gotta love dre, he's funny as hell and he helped [...]

SHOW MORE

Track 1 from Ronald Dregan: Dreganomics
Length: 00:03:44
Year: 2004
Track Description:
since i put some bay area on here, i had to put some mac dre. gotta love dre, he's funny as hell and he helped create the whole hyphy scene goin on in the bay.

SHOW LESS
Tag Board
You must log in to leave a tag
Stuff
Quick Jump
djdj's other mixes
Related mixes
recent visitors
show all