[?]
Not a member? Sign-up now, it's free!
Login
[?]
These are links to some of the major sections in the mixtape collective.
Lists: Browse various lists that are generated by the loads of data we have collected.
Contests: Check out the latest contests, see previous winners, and find out how you can be a part
Music: Check out our ever-growing database of musical knowledge! Use it to find any artist, album, or track that has been entered since the birth of the site and rate and find detailed usage statistics.
Main
[?]
Tired of looking at the same old pages? Try checking out a random one, you never know what you might find...
Random!
Music Fades and the Moment's Passed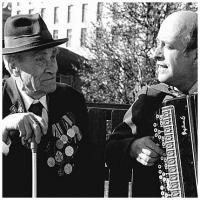 Music Fades and the Moment's Passed
Created by:
ViciousBleu
Tracks:
19
Length:
01:04:26
Keywords
1. Spring
2. Confusion
3. Jangley
Created on
3/26/07 01:26pm
Level
5
Points
2205
Total visitors
55
Unique visitors
28
description:
This spring is off to such a strange start. I think I'll let it go on without me a bit, I'm just gonna go to the park, listen to music and draw robots.
tracklist
1
The Kinks : Everybody's Gonna Be Happy
Spring always makes me feel like listening to music that feels "happy and jangley". I'm not quite sure what ja [...]

SHOW MORE

Track 0 from Kinda Kinks
Length: 00:02:18
Year: 0000
Track Description:
Spring always makes me feel like listening to music that feels "happy and jangley". I'm not quite sure what jangley means...but I hope it sounds like this song.

SHOW LESS

2
The Mountain Goats : Dance Music
So this is what the volume knob's for.

SHOW MORE

Track 5 from The Sunset Tree
Length: 00:01:59
Year: 2005
Track Description:
So this is what the volume knob's for.

SHOW LESS

3
The Beatles : I'm Looking Through You
Remember when Vincent Price was on the Muppet Show and they had ghosts sing this song?

SHOW MORE

Track 10 from Rubber Soul
Length: 00:02:29
Year: 1965
Track Description:
Remember when Vincent Price was on the Muppet Show and they had ghosts sing this song?

SHOW LESS

4
Michael J. Sheehy : Twisted Little Man
The Swedgin song from Deadwood and also the prettiest song about being a dink to ever grace my ears. Plus, it [...]

SHOW MORE

Track 19 from Deadwood: Music From HBO Original Series
Length: 00:03:54
Year: 2005
Track Description:
The Swedgin song from Deadwood and also the prettiest song about being a dink to ever grace my ears. Plus, it has the title of this mix.

SHOW LESS

5
Talking Heads : Sugar on my Tongue
I love the Talking Heads but never look at thier lyrics the way you would with Dylan. They do not stand alone [...]

SHOW MORE

Track 1 from Sand in the Vaseline (disc 1)
Length: 00:02:36
Year: 0000
Track Description:
I love the Talking Heads but never look at thier lyrics the way you would with Dylan. They do not stand alone as poetry.

SHOW LESS

6
Love : Always See Your Face
I googled information on this band and enjoyed getting: "Yahoo! Music is the best source of information about [...]

SHOW MORE

Track 22 from The Best of Love
Length: 00:03:23
Year: 2003
Track Description:
I googled information on this band and enjoyed getting: "Yahoo! Music is the best source of information about Love, including ringtones, bio, and downloads."

SHOW LESS

7
Nick Cave And The Bad Seeds : Rye Whiskey
"If I don't get rye whiskey, I surely will die."

Me too, Nick. Me too.

SHOW MORE

Track 2 from More Pricks Than Kicks
Length: 00:03:32
Year: 0000
Track Description:
"If I don't get rye whiskey, I surely will die."

Me too, Nick. Me too.

SHOW LESS

8
They Might Be Giants : Another First Kiss
Probably the only song on the mix that reflects on present situations.

Really- how about another fi [...]

SHOW MORE

Track 5 from Mink Car
Length: 00:03:38
Year: 2001
Track Description:
Probably the only song on the mix that reflects on present situations.

Really- how about another first kiss?

SHOW LESS

9
George Harrison : Apple Scruffs
Apple Scruffs were Beatles fans so devoted to the band they camped outside the Fab Four's houses just to get t [...]

SHOW MORE

Track 3 from All Things Must Pass (Disk 2)
Length: 00:03:09
Year: 1970
Track Description:
Apple Scruffs were Beatles fans so devoted to the band they camped outside the Fab Four's houses just to get their mail and walk the dogs.

SHOW LESS

10
The Rolling Stones : Beast of Burden
I play this album on my record player on rainy days and make bread.

SHOW MORE

Track 9 from Some Girls
Length: 00:04:24
Year: 1978
Track Description:
I play this album on my record player on rainy days and make bread.

SHOW LESS

11
Samuel L. Jackson : Stack-O-Lee
I don't know how much I care to see this movie, but damn, I love the soundtrack.

SHOW MORE

Track 0 from Black Snake Moan
Length: 00:03:30
Year: 2007
Track Description:
I don't know how much I care to see this movie, but damn, I love the soundtrack.

SHOW LESS

12
The White Stripes : Little Ghost
My friend Marcus visited last week and now refers to me as his little ghost.

SHOW MORE

Track 5 from Get Behind Me Satan
Length: 00:04:09
Year: 2005
Track Description:
My friend Marcus visited last week and now refers to me as his little ghost.

SHOW LESS

13
Talking Heads : Don't Worry about the Government
I wonder if Talking Heads and I both love highways so much because we're both art students from Rhode Island? [...]

SHOW MORE

Track 8 from Talking Heads: 77
Length: 00:03:00
Year: 1977
Track Description:
I wonder if Talking Heads and I both love highways so much because we're both art students from Rhode Island?

SHOW LESS

14
The Mountain Goats : Love, Love, Love
I can't believe I didn't listen all last year when people told me to listen to the Mountain Goats. They're bea [...]

SHOW MORE

Track 12 from The Sunset Tree
Length: 00:02:48
Year: 2005
Track Description:
I can't believe I didn't listen all last year when people told me to listen to the Mountain Goats. They're beautiful.

SHOW LESS

15
Mark Lee Scott : Fallen From Grace
HBO drama series have the best soundtracks.

SHOW MORE

Track 14 from Deadwood: Music From HBO Original Series
Length: 00:02:56
Year: 2005
Track Description:
HBO drama series have the best soundtracks.

SHOW LESS

16
Mick Jagger & Dave Stewart : Old Habits Die Hard
I wish I had a drug addiction I could kick to compare to my exes. All I have is coffee.

SHOW MORE

Track 0 from Alfie
Length: 00:03:54
Year: 0000
Track Description:
I wish I had a drug addiction I could kick to compare to my exes. All I have is coffee.

SHOW LESS

17
The Beatles : Hey Bulldog
All I can think of is the multi-headed dog in Yellow Submarine.

SHOW MORE

Track 4 from Yellow Submarine
Length: 00:03:14
Year: 1969
Track Description:
All I can think of is the multi-headed dog in Yellow Submarine.

SHOW LESS

18
Amanda Palmer : I Will Follow You Into the Dark
Check out Amanda's MySpace for this heartbreaking cover.

SHOW MORE

Track 0 from MySpace Release
Length: 00:04:58
Year: 0000
Track Description:
Check out Amanda's MySpace for this heartbreaking cover.

SHOW LESS

19
Tom Waits : Come on Up to the House
Come down off that cross, we could use the wood.

It wouldn't be a Bleu mix without at least one Tom [...]

SHOW MORE

Track 16 from Mule Variations
Length: 00:04:35
Year: 1999
Track Description:
Come down off that cross, we could use the wood.

It wouldn't be a Bleu mix without at least one Tom Waits.

SHOW LESS
Tag Board
You must log in to leave a tag
Stuff
Quick Jump
ViciousBleu's other mixes
Related mixes
recent visitors
show all