[?]
Not a member? Sign-up now, it's free!
Login
[?]
These are links to some of the major sections in the mixtape collective.
Lists: Browse various lists that are generated by the loads of data we have collected.
Contests: Check out the latest contests, see previous winners, and find out how you can be a part
Music: Check out our ever-growing database of musical knowledge! Use it to find any artist, album, or track that has been entered since the birth of the site and rate and find detailed usage statistics.
Main
[?]
Tired of looking at the same old pages? Try checking out a random one, you never know what you might find...
Random!
The sidewalks are watching me think about you...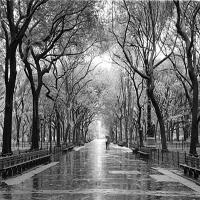 The sidewalks are watching me think about you...
Created by:
nerd_rock
Tracks:
15
Length:
01:18:39
Keywords
1. Grey skies
2. Rainy days
3. Holding hands
Created on
6/15/06 03:11am
Level
6
Points
2739
Total visitors
117
Unique visitors
69
description:
This mixtape came a little quick compared to the others, but this was the first one I actually started to plot out. It's a mixtape for those gloomy days where you just sit in your room. Lay on your bed. Read, etc...

Embrace the melancholy days or nostalgia and know there is a light at the end of the tunnel. You're not alone in your thoughts.
tracklist
1
The Weakerthans : Left & Leaving
I love everything this band does.

SHOW MORE

Track 7 from Left & Leaving
Length: 00:04:45
Year: 2000
Track Description:
I love everything this band does.

SHOW LESS

2
Her Space Holiday : Lydia
This song will lull you into a dreamy trance that you can't escape. Even if you were able, you wouldn't want [...]

SHOW MORE

Track 2 from Manic Expressive
Length: 00:05:01
Year: 2001
Track Description:
This song will lull you into a dreamy trance that you can't escape. Even if you were able, you wouldn't want to.

SHOW LESS

3
Arco : Accident
"Accident" will tear at your insides with gut wrenching honesty. With lyrics like:

you're so beau [...]

SHOW MORE

Track 6 from Coming to Terms
Length: 00:03:23
Year: 2001
Track Description:
"Accident" will tear at your insides with gut wrenching honesty. With lyrics like:

you're so beautiful i just have to laugh
you've got everything a girl could ever have
but how to tell you that i can't imagine
i'm waiting for an accident to happen

You can't get any more pure.

SHOW LESS

4
Bedhead : Parade
This band was incredible. The brothers went on to form The New Year. If you are into Slint then you'll like [...]

SHOW MORE

Track 4 from Transaction De Novo
Length: 00:04:49
Year: 1998
Track Description:
This band was incredible. The brothers went on to form The New Year. If you are into Slint then you'll like this band and everything they do.

SHOW LESS

5
Slint : Washer
I think this song is one of the saddest songs I've ever heard. The guitar is haunting.

SHOW MORE

Track 4 from Spiderland
Length: 00:08:50
Year: 1991
Track Description:
I think this song is one of the saddest songs I've ever heard. The guitar is haunting.

SHOW LESS

6
Bonnie "Prince" Billy : I See a Darkness
This song is emotionally devastating. So much so that Johnny Cash covered it, but I don't even think he was a [...]

SHOW MORE

Track 3 from I See a Darkness
Length: 00:04:49
Year: 1999
Track Description:
This song is emotionally devastating. So much so that Johnny Cash covered it, but I don't even think he was able to convey the emotion put into this version of the song.

SHOW LESS

7
Mineral : Love Letter Typewriter
It's hard to describe this song and band without using the words "fantastic", "amazing", "excellent", "phenomo [...]

SHOW MORE

Track 1 from EndSerenading
Length: 00:03:45
Year: 1998
Track Description:
It's hard to describe this song and band without using the words "fantastic", "amazing", "excellent", "phenomonal", and the related adjectives.

SHOW LESS

8
Calla : Tijerina
From start to finish this song will torment any positive thought you are having. When you get to the line "I' [...]

SHOW MORE

Track 4 from Scavengers
Length: 00:06:12
Year: 2001
Track Description:
From start to finish this song will torment any positive thought you are having. When you get to the line "I'm sorry for the inconvenience", you'll know you've just heard one of the most beautiful songs to be recorded in this millenium.

SHOW LESS

9
Slowdive : Alison
Slowdive is a must for any compilation of sad nostalgic song. Another song about being in love.

SHOW MORE

Track 1 from Souvlaki
Length: 00:03:51
Year: 1994
Track Description:
Slowdive is a must for any compilation of sad nostalgic song. Another song about being in love.

SHOW LESS

10
Mogwai : Take Me Somewhere Nice
This song is perfect in every possible way.

SHOW MORE

Track 2 from Rock Action
Length: 00:06:59
Year: 2001
Track Description:
This song is perfect in every possible way.

SHOW LESS

11
Elliot Smith : Waltz #1
Eliott Smith is mandatory for such a mixtape.

SHOW MORE

Track 8 from XO
Length: 00:03:22
Year: 1998
Track Description:
Eliott Smith is mandatory for such a mixtape.

SHOW LESS

12
Starflyer 59 : One Shot Juanita
I really wish this band would go back to the days of their earlier albums. All of it was great.

SHOW MORE

Track 11 from Gold
Length: 00:04:39
Year: 1995
Track Description:
I really wish this band would go back to the days of their earlier albums. All of it was great.

SHOW LESS

13
Low : Silver Rider
This band is legendary. My favorite song from their latest album. It's hard to imagine that the band has a g [...]

SHOW MORE

Track 4 from The Great Destroyer
Length: 00:05:03
Year: 2005
Track Description:
This band is legendary. My favorite song from their latest album. It's hard to imagine that the band has a great sense of humor after listening to most of their material.

SHOW LESS

14
Explosions In The Sky... : Your Hand In Mine
This band brings so much hope without using any words.

SHOW MORE

Track 5 from The Earth Is Not A Cold Dead Place
Length: 00:08:17
Year: 2003
Track Description:
This band brings so much hope without using any words.

SHOW LESS

15
Macha & Bedhead : Believe
This is a Cher cover. I hope it isn't breaking laws by putting Bedhead on the mixtape more than once. This i [...]

SHOW MORE

Track 86 from Macha Loved Bedhead
Length: 00:04:54
Year: 2000
Track Description:
This is a Cher cover. I hope it isn't breaking laws by putting Bedhead on the mixtape more than once. This is a great collaboration and they've created the saddest cover ever. It's quite a farewell song being one of the bands last recordings together.

SHOW LESS
Tag Board
You must log in to leave a tag
Stuff
Quick Jump
nerd_rock's other mixes
Related mixes
recent visitors
show all