[?]
Not a member? Sign-up now, it's free!
Login
[?]
These are links to some of the major sections in the mixtape collective.
Lists: Browse various lists that are generated by the loads of data we have collected.
Contests: Check out the latest contests, see previous winners, and find out how you can be a part
Music: Check out our ever-growing database of musical knowledge! Use it to find any artist, album, or track that has been entered since the birth of the site and rate and find detailed usage statistics.
Main
[?]
Tired of looking at the same old pages? Try checking out a random one, you never know what you might find...
Random!
love is not loving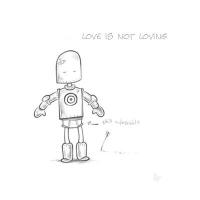 love is not loving
Created by:
LustyKazoo
Tracks:
22
Length:
01:15:03
Keywords
1. please let
2. me explain
3. myself
Created on
8/11/07 04:47pm
Level
5
Points
2000
Total visitors
90
Unique visitors
25
description:
a 3am-can't-sleep-no-matter-how-exhausted-
i-may-be-or-how-much-chamomile-i-ingest mix.

i am not the easiest person to figure out. for me or for others & i believe it is particularly difficult for my boyfriend to "get" me.

i indulge in my own moods, be they good or bad & can stay behind emotional walls for days on end. the problem being that i like it there, where no one can reach me ... i thought i'd have grown out of it by now, but have not. as unhealthy as it may be i still find that place extremely fascinating & fulfilling.

he's the second most impatient person i've ever encountered, yet when it comes to me he's been nothing but patient for the last three & a half years.

this mix is for him. most of the songs remind me of things he might say to me ... a few are my answers to those things. just to let him know that i know he's trying & so am i & i suppose in a relationship that is most important. the trying.

the title was taken from the Bowie song.
Tag Board
You must log in to leave a tag
Stuff
Quick Jump
LustyKazoo's other mixes
Related mixes
recent visitors
show all