[?]
Not a member? Sign-up now, it's free!
Login
[?]
These are links to some of the major sections in the mixtape collective.
Lists: Browse various lists that are generated by the loads of data we have collected.
Contests: Check out the latest contests, see previous winners, and find out how you can be a part
Music: Check out our ever-growing database of musical knowledge! Use it to find any artist, album, or track that has been entered since the birth of the site and rate and find detailed usage statistics.
Main
[?]
Tired of looking at the same old pages? Try checking out a random one, you never know what you might find...
Random!
OH, WINTER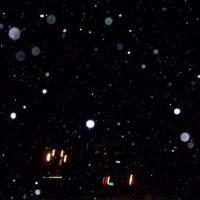 OH, WINTER
Created by:
comanche
Tracks:
14
Length:
00:55:47
Keywords
1. winter
2. snow
3. bells
Created on
12/18/07 05:07pm
Level
4
Points
1985
Total visitors
37
Unique visitors
24
description:
Songs that remind me of winter. Some of them are very literal, some are songs that I'd first heard in the winter and that I can remember listening to while walking in the snow, and others are songs that just sound wintery because of bells or something?
tracklist
1
The Trailvan Hide : Robe Caves and Winter
"Fully blooded, we'll take on the sun/sing out our hearts to make where peace comes from"

SHOW MORE

Track 4 from The Trailvan Hide
Length: 00:01:31
Year: 2004
Track Description:
"Fully blooded, we'll take on the sun/sing out our hearts to make where peace comes from"

SHOW LESS

2
Animal Collective : Derek
Reminds of ice skating and horses.

SHOW MORE

Track 9 from Strawberry Jam
Length: 00:03:01
Year: 2007
Track Description:
Reminds of ice skating and horses.

SHOW LESS

3
Belle & Sebastian : Judy and the Dream of Horses
"Fell asleep 'til it was morning/She dreamt about the girl who stole a horse/Judy never felt so good except wh [...]

SHOW MORE

Track 10 from If You're Feeling Sinister
Length: 00:03:41
Year: 1996
Track Description:
"Fell asleep 'til it was morning/She dreamt about the girl who stole a horse/Judy never felt so good except when she was sleeping"

SHOW LESS

4
Au Revoir Simone : Fallen Snow
"We both know it's going to be another long winter/the kind that freezes shut the doors of early spring/But I' [...]

SHOW MORE

Track 3 from The Bird of Music
Length: 00:03:45
Year: 2007
Track Description:
"We both know it's going to be another long winter/the kind that freezes shut the doors of early spring/But I'll still let you in when I hear you knocking with a whisper"

Bells! And snow! Lots of nice harmonies.

SHOW LESS

5
El Perro del Mar : God Knows (You Gotta Give to Get)
"God knows/I've been taking a lot without giving back/God knows/I've been asking a lot without giving back"
SHOW MORE
Track 2 from El Perro del Mar
Length: 00:03:39
Year: 2006
Track Description:
"God knows/I've been taking a lot without giving back/God knows/I've been asking a lot without giving back"

BELLS. Also reminds me of ice skating.

SHOW LESS

6
Arcade Fire : Winter For A Year
"Oh my god, a winter for a year/And I cleaned out the back of my wardrobe for a year/Jackets never turn into b [...]

SHOW MORE

Track 1 from 2001 Demos
Length: 00:04:52
Year: 2001
Track Description:
"Oh my god, a winter for a year/And I cleaned out the back of my wardrobe for a year/Jackets never turn into branches/Not while you're not here"

SHOW LESS

7
Caribou : Yeti
a yeti!

SHOW MORE

Track 1 from The Milk of Human Kindness
Length: 00:05:01
Year: 2005
Track Description:
a yeti!

SHOW LESS

8
Eisley : The Winter Song
"Chimney smoke billowing/Snowflakes on my lashes/Oh starry night/I was walking and singing this song."

SHOW MORE

Track 4 from Marvelous Things EP
Length: 00:04:34
Year: 2003
Track Description:
"Chimney smoke billowing/Snowflakes on my lashes/Oh starry night/I was walking and singing this song."

SHOW LESS

9
Rilo Kiley : Asshole
"You woke up an asshole/I couldn't believe my eyes/I really hate my bad eye"

Not about winter. I f [...]

SHOW MORE

Track 6 from The Initial Friend EP
Length: 00:05:24
Year: 1998
Track Description:
"You woke up an asshole/I couldn't believe my eyes/I really hate my bad eye"

Not about winter. I first heard this song in the winter. It was very cold.

SHOW LESS

10
Death Cab for Cutie : Photobooth
"And as the summer's ending/the cold air will push your hard heart away"

I remember walking home fr [...]

SHOW MORE

Track 1 from Forbidden Love - EP
Length: 00:03:46
Year: 2000
Track Description:
"And as the summer's ending/the cold air will push your hard heart away"

I remember walking home from a playground in the snow and listening to this.

SHOW LESS

11
Jens Lekman : The Cold Swedish Winter
"The cold Swedish winter is right outside/And I just want somebody to hold me through the night."

SHOW MORE

Track 7 from When I Said I Wanted To Be Your Dog
Length: 00:03:50
Year: 2004
Track Description:
"The cold Swedish winter is right outside/And I just want somebody to hold me through the night."

SHOW LESS

12
Joanna Newsom : Sprout and the Bean
"Should we go outside/Should we go outside"

There is something wintery about the clean/gentle light [...]

SHOW MORE

Track 2 from The Milk-Eyed Mender
Length: 00:04:32
Year: 2004
Track Description:
"Should we go outside/Should we go outside"

There is something wintery about the clean/gentle lightness of this song. I think you just have to listen to it to get it.

SHOW LESS

13
The Go! Team : The Ice Storm
an ice storm!

SHOW MORE

Track 4 from Get It Together EP
Length: 00:04:12
Year: 2002
Track Description:
an ice storm!

SHOW LESS

14
Maria Taylor : Song Beneath the Song
In my mind when I think of this song it's nighttime and it's snowing and the air is cold and clear.

SHOW MORE

Track 2 from 11:11
Length: 00:03:59
Year: 2005
Track Description:
In my mind when I think of this song it's nighttime and it's snowing and the air is cold and clear.

SHOW LESS
Tag Board
You must log in to leave a tag
Stuff
Quick Jump
comanche's other mixes
Related mixes
recent visitors
show all