[?]
Not a member? Sign-up now, it's free!
Login
[?]
These are links to some of the major sections in the mixtape collective.
Lists: Browse various lists that are generated by the loads of data we have collected.
Contests: Check out the latest contests, see previous winners, and find out how you can be a part
Music: Check out our ever-growing database of musical knowledge! Use it to find any artist, album, or track that has been entered since the birth of the site and rate and find detailed usage statistics.
Main
[?]
Tired of looking at the same old pages? Try checking out a random one, you never know what you might find...
Random!
Cold, Calm, Acoustic EP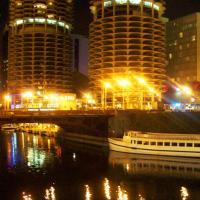 Cold, Calm, Acoustic EP
Created by:
xinfinity
Tracks:
8
Length:
00:32:21
Keywords
1. heartbreaking
2. acoustic
3. calm
Created on
1/23/08 05:25pm
Level
2
Points
1432
Total visitors
21
Unique visitors
15
description:
Cold weather makes me listen to calm, acoustic music. And I also love sad, bastard indie music with heart-tugging lyrics. So here's some of my favorites.
tracklist
1
The Good Life : Album Of The Year (April)
I feel that if Tim Kasher thinks this is a good enough opening track for The Good Life's 2005 LP "Album Of The [...]

SHOW MORE

Track 1 from Album of the Year
Length: 00:05:10
Year: 0000
Track Description:
I feel that if Tim Kasher thinks this is a good enough opening track for The Good Life's 2005 LP "Album Of The Year", then it's definitely good enough for my mix. His lyics and voice are more heartbreaking here than I have ever heard. Especially when he winds the song up with "The way she'd bite my lower lip and push her hips against my hips" and then he hits that crescendo at "...and dig her nails so deep in my skin." Mix that with the acoustic beat right after that's downright dancey and this song is a hook and a half.

SHOW LESS

2
Smashing Pumpkins : Daydream
I found this song in high school while reading Stephen Chbosky's The Perks Of Being A Wallflower, which is one [...]

SHOW MORE

Track 10 from Gish
Length: 00:03:08
Year: 1991
Track Description:
I found this song in high school while reading Stephen Chbosky's The Perks Of Being A Wallflower, which is one of my favorite books. It's on the One Winter mix talked about in the book. I love the track because D'Arcy gets full vocal responsibilities. Mixed with the strumming guitar and the looming acoustic bass behind her, it's the type of song I have to close my eyes to and nod back and forth. The second "half" of the song, or Gish's bonus track "I'm Going Crazy" is almost an added bonus. I was always kind of bothered that it got in the middle of good mixes that I was making. But I grew to love it for the juxtaposition that it served compared to D'Arcy's ethereal voice.

SHOW LESS

3
The Beatles : Yesterday
Another high school favorite, Yesterday is so simple and connected with me. So true since many events came to [...]

SHOW MORE

Track 11 from 1
Length: 00:02:05
Year: 2000
Track Description:
Another high school favorite, Yesterday is so simple and connected with me. So true since many events came to a head yesterday, but wrong since I'm over and done and past them. I'd write more, but you know this song, or atleast you should. And The Beatles can do no wrong.


SHOW LESS

4
Ryan Adams : Come Pick me up
Ryan Adams' album Heartbreaker is exactly such. The second time he hits the chorus with "Screw all my friends [...]

SHOW MORE

Track 1 from Heartbreaker
Length: 00:05:18
Year: 2000
Track Description:
Ryan Adams' album Heartbreaker is exactly such. The second time he hits the chorus with "Screw all my friends behind my back/With a smile on your face/And then do it again" tacked on at the end hits my heart everytime. Ryan Adams has a knack for knowing exactly what to say to me. And I love him for it. That and Kim Richey's harmonies make me think of cliche movie split screens of lovers sitting on rooftops singing to each other even though their miles apart.

SHOW LESS

5
Bright Eyes : something vague
"Something Vague" was what I consider my first indie song. A friend of mine in high school played it for me to [...]

SHOW MORE

Track 4 from fevers and mirrors
Length: 00:03:33
Year: 2000
Track Description:
"Something Vague" was what I consider my first indie song. A friend of mine in high school played it for me to get me into Bright Eyes. And that's all it took. The second I heard Conor wail "...and I hang like a star, fucking glow-in-the-dark" I knew I had to own Fevers & Mirrors, the CD "Something Vague" is on. I've been an Oberst fan ever since. I really like sad bastard whiney indie music. Call me depressed. I just think it's honest.

SHOW LESS

6
Manchester Orchestra : I Can Feel Your Pain
I've been exploring Manchester Orchestra's I'm Like A Virgin Losing A Child a lot more the past couple weeks. [...]

SHOW MORE

Track 4 from I'm Like A Virgin Losing A Child
Length: 00:02:53
Year: 2007
Track Description:
I've been exploring Manchester Orchestra's I'm Like A Virgin Losing A Child a lot more the past couple weeks. Before I was only hooked on the title track and couldn't move past it (track 1 on the CD). But I gave it another chance. It was "I Can Feel Your Pain" that did it for the rest of the album for me. Taking a break from their poppy sort of indie rock and stripping down to an almost whisper of lyrics and a single acoustic guitar. Oh god damn am I hooked on his humming at the end of the song.

SHOW LESS

7
Ryan Adams : Please Do Not Let ME Go
This song makes me cry. Recorded is bad. Live is even worse. I feel every letter of every word and every ounce [...]

SHOW MORE

Track 10 from Love is Hell Volumes 1 & 2
Length: 00:05:30
Year: 2004
Track Description:
This song makes me cry. Recorded is bad. Live is even worse. I feel every letter of every word and every ounce of strength in every note. This song is incredible.

SHOW LESS

8
Damien Rice : The Blower's Daughter
"The Blower's Daughter" makes me cry everytime I hear it as well. Like the rest of the American population, I [...]

SHOW MORE

Track 3 from 0
Length: 00:04:44
Year: 2003
Track Description:
"The Blower's Daughter" makes me cry everytime I hear it as well. Like the rest of the American population, I discovered Damien Rice in the movie Closer. And fell in love with this song. I don't think I have ever listened to it without atleast tearing up and thinking about every wrong I've ever committed. Thanks, Damien.

SHOW LESS
Tag Board
You must log in to leave a tag
Stuff
Quick Jump
xinfinity's other mixes
Related mixes
recent visitors
show all