[?]
Not a member? Sign-up now, it's free!
Login
[?]
These are links to some of the major sections in the mixtape collective.
Lists: Browse various lists that are generated by the loads of data we have collected.
Contests: Check out the latest contests, see previous winners, and find out how you can be a part
Music: Check out our ever-growing database of musical knowledge! Use it to find any artist, album, or track that has been entered since the birth of the site and rate and find detailed usage statistics.
Main
[?]
Tired of looking at the same old pages? Try checking out a random one, you never know what you might find...
Random!
I'm Quite Ashamed of Myself.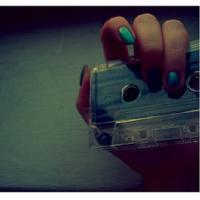 I'm Quite Ashamed of Myself.
Created by:
lostcompromise
Tracks:
12
Length:
00:43:22
Keywords
1. Mixtape Contest 19
2. Mixtape Contest 19
3. Mixtape Contest 19
Created on
2/09/08 09:04pm
Level
2
Points
1426
Total visitors
33
Unique visitors
20
description:
you remember those trasitionary phases that took you from really bad music to slightly bad music to the music that you now love? well lets just say this was my horrible Middle School Transitionary Phase..
tracklist
1
Fall Out Boy : Grand Theft Autumn
Yeah, I felt pretty hardcore blaring this in my bedroom.

"where is your boy tonight? I hope he is [...]

SHOW MORE

Track 5 from My Heart Will Always be the B-Side to my Tongue EP
Length: 00:03:12
Year: 2004
Track Description:
Yeah, I felt pretty hardcore blaring this in my bedroom.

"where is your boy tonight? I hope he is a gentlemen"

SHOW LESS

2
Dashboard Confessional : The Sharp Hint of New Tears
"You expect me to apologize for the things that you've done wrong, while you're inciting others" -- my aim pro [...]

SHOW MORE

Track 2 from The Swiss Army Romance
Length: 00:03:01
Year: 2000
Track Description:
"You expect me to apologize for the things that you've done wrong, while you're inciting others" -- my aim profile.

SHOW LESS

3
Jimmy Eat World : Sweetness
"Wah oh oh oh oh" + guitars = my middle school rock anthem.


SHOW MORE

Track 5 from Bleed American
Length: 00:03:40
Year: 2001
Track Description:
"Wah oh oh oh oh" + guitars = my middle school rock anthem.


SHOW LESS

4
Yellowcard : Empty Apartment
for some reason i always confused this with simple plan. but i HATED simple plan, so i don't really understand [...]

SHOW MORE

Track 4 from Ocean Avenue
Length: 00:03:36
Year: 2003
Track Description:
for some reason i always confused this with simple plan. but i HATED simple plan, so i don't really understand why i liked this.

SHOW LESS

5
New Found Glory : All Downhill From Here
stole this one from my brother.

SHOW MORE

Track 2 from Catalyst
Length: 00:03:12
Year: 2004
Track Description:
stole this one from my brother.

SHOW LESS

6
Lostprophets : Last Train Home
"time and time again it seems like everything is wrong in here"


SHOW MORE

Track 3 from Start Something
Length: 00:04:35
Year: 2004
Track Description:
"time and time again it seems like everything is wrong in here"


SHOW LESS

7
Hawthorne Heights : Ohio is For Lovers
I painted my nails black and contemplated buying an Ohio is for Lovers Shirt.

SHOW MORE

Track 8 from The Silence in Black and White
Length: 00:04:04
Year: 2004
Track Description:
I painted my nails black and contemplated buying an Ohio is for Lovers Shirt.

SHOW LESS

8
Taking Back Sunday : Cute Without the 'E' (Cut From The Team)
"Hoping for the best just hoping nothing happens"


SHOW MORE

Track 3 from Tell All Your Friends
Length: 00:03:31
Year: 2002
Track Description:
"Hoping for the best just hoping nothing happens"


SHOW LESS

9
Straylight Run : Existentialism on Prom Night
"sing me something soft, sad and delicate, or loud and out of key.. sing me anything"

i thought [...]

SHOW MORE

Track 3 from Straylight Run
Length: 00:03:23
Year: 2004
Track Description:
"sing me something soft, sad and delicate, or loud and out of key.. sing me anything"

i thought i was pretty hip for knowing about them.

SHOW LESS

10
My Chemical Romance : Helena
i hit up this video on TRL back in the day.

SHOW MORE

Track 1 from Three Cheers For Sweet Revenge
Length: 00:03:22
Year: 2004
Track Description:
i hit up this video on TRL back in the day.

SHOW LESS

11
Green Day : Boulevard of Broken Dreams
i liked it - then it got over-played --then i kinda forgot about it.

SHOW MORE

Track 4 from American Idiot
Length: 00:04:20
Year: 2004
Track Description:
i liked it - then it got over-played --then i kinda forgot about it.

SHOW LESS

12
Something Corporate : Ruthless
my realization that i would never be punk. no matter how hard i tried.

SHOW MORE

Track 7 from North
Length: 00:03:26
Year: 2003
Track Description:
my realization that i would never be punk. no matter how hard i tried.

SHOW LESS
Tag Board
You must log in to leave a tag
Stuff
Quick Jump
lostcompromise's other mixes
Related mixes
recent visitors
show all