[?]
Not a member? Sign-up now, it's free!
Login
[?]
These are links to some of the major sections in the mixtape collective.
Lists: Browse various lists that are generated by the loads of data we have collected.
Contests: Check out the latest contests, see previous winners, and find out how you can be a part
Music: Check out our ever-growing database of musical knowledge! Use it to find any artist, album, or track that has been entered since the birth of the site and rate and find detailed usage statistics.
Main
[?]
Tired of looking at the same old pages? Try checking out a random one, you never know what you might find...
Random!
Start Us Up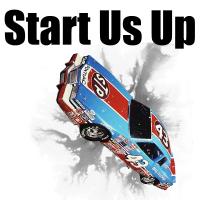 Start Us Up
Created by:
Arik
Tracks:
17
Length:
00:57:07
Keywords
1. disgusting
2. sappy
3. hopeful
Created on
3/30/08 09:50pm
Level
4
Points
1877
Total visitors
26
Unique visitors
17
description:
You know how when you start a relationship, everything feels great, you make these promises, all that jazz? I mean, this is regardless of how the relationship ends up because it always happens. Maybe you keep the promises, maybe not. Maybe you lose the great "on top of the world" feelings, maybe not. This is a mixtape of those promises and feelings. Because that's where I am right now, and it's great.
tracklist
1
Soul Position : Inhale
Let me be the scapegoat for all your inefficiencies,
Let me be the one you blame for all your inconsisten [...]

SHOW MORE

Track 3 from 8 Million Stories
Length: 00:03:23
Year: 2003
Track Description:
Let me be the scapegoat for all your inefficiencies,
Let me be the one you blame for all your inconsistencies.

SHOW LESS

2
Brendan Benson : The Pledge
And I promise to always love you
And never put anybody else above you
Well I'm hopelessly dedicated< [...]

SHOW MORE

Track 5 from Alternative to Love
Length: 00:02:55
Year: 2005
Track Description:
And I promise to always love you
And never put anybody else above you
Well I'm hopelessly dedicated
And somehow it's still understated
I'm sure I was born to love you
I'm so lucky, I really don't deserve you

SHOW LESS

3
Flaming Lips : Do You Realize??
Do you realize that you have the most beautiful face?

SHOW MORE

Track 9 from Yoshimi Battles the Pink Robots
Length: 00:03:33
Year: 2002
Track Description:
Do you realize that you have the most beautiful face?

SHOW LESS

4
Fruit Bats : The Wind That Blew My Heart Away
You're the wind that blew my heart away, and I'll sink with the ship just to save you, basically.

SHOW MORE

Track 9 from Spelled In Bones
Length: 00:02:44
Year: 2005
Track Description:
You're the wind that blew my heart away, and I'll sink with the ship just to save you, basically.

SHOW LESS

5
Drake Bell : Makes Me Happy
Seems pretty self-explanatory.

SHOW MORE

Track 6 from It's Only Time
Length: 00:02:08
Year: 2006
Track Description:
Seems pretty self-explanatory.

SHOW LESS

6
Hot Hot Heat : Talk To Me, Dance With Me
I guess this is more of a "feeling" song than a direct lyrics song. Just happy and upbeat.

SHOW MORE

Track 8 from Make Up The Breakdown
Length: 00:02:47
Year: 2002
Track Description:
I guess this is more of a "feeling" song than a direct lyrics song. Just happy and upbeat.

SHOW LESS

7
Junior Senior : Take My Time
Taking time in the beginning of these things is super important. Rush it and shit goes bad. But that's not t [...]

SHOW MORE

Track 4 from Hey Hey My My Yo Yo
Length: 00:03:49
Year: 2005
Track Description:
Taking time in the beginning of these things is super important. Rush it and shit goes bad. But that's not to say taking your time sucks either. Which is why this is still a happy song.

SHOW LESS

8
Love : She Comes In Colors
This girl amazes me, and it really seems like she's more vibrant and comes in more colors than anyone else.

SHOW MORE

Track 6 from Da Capo
Length: 00:02:42
Year: 1967
Track Description:
This girl amazes me, and it really seems like she's more vibrant and comes in more colors than anyone else.

SHOW LESS

9
Magnetic Fields : The Luckiest Guy on the Lower East Side
Whenever I'm with her, I really am the luckiest guy, but not just on the Lower East Side. Anywhere.

SHOW MORE

Track 0 from 69 Love Songs Volume 1
Length: 00:03:43
Year: 0000
Track Description:
Whenever I'm with her, I really am the luckiest guy, but not just on the Lower East Side. Anywhere.

SHOW LESS

10
Mark Knopfler & Emmy Lou Harris : This Is Us
I suppose by including this I mean it as a promise of what we will one day see looking back.

SHOW MORE

Track 3 from All the Road Running
Length: 00:04:36
Year: 0000
Track Description:
I suppose by including this I mean it as a promise of what we will one day see looking back.

SHOW LESS

11
Mason Jennings : To You
Such a sweet song full of promises and things told to someone loved.

SHOW MORE

Track 5 from If You Need A Reason
Length: 00:05:38
Year: 0000
Track Description:
Such a sweet song full of promises and things told to someone loved.

SHOW LESS

12
Nickel Creek : First and Last Waltz
No lyrics, just a really gorgeous instrumental that fit the mood right here.

SHOW MORE

Track 12 from Why Should the Fire Die?
Length: 00:01:53
Year: 2005
Track Description:
No lyrics, just a really gorgeous instrumental that fit the mood right here.

SHOW LESS

13
Nina Simone : Nearer Blessed Lord
Just another "fit the mood" song.

SHOW MORE

Track 10 from Let It All Out
Length: 00:04:33
Year: 0000
Track Description:
Just another "fit the mood" song.

SHOW LESS

14
Norah Jones : Come Away With Me
Pretty self-explanatory as well.

SHOW MORE

Track 5 from Come Away With Me
Length: 00:03:18
Year: 0000
Track Description:
Pretty self-explanatory as well.

SHOW LESS

15
Rhett Miller : Hover
Lyrics: You come and you glow and you hum and you hover
I cannot believe that you're my lover

SHOW MORE

Track 8 from The Instigator
Length: 00:02:50
Year: 2002
Track Description:
Lyrics: You come and you glow and you hum and you hover
I cannot believe that you're my lover

SHOW LESS

16
Ryan Adams and the Cardinals : Dance All Night
Dancing all night with her would be amazing.

SHOW MORE

Track 6 from Cold Roses (disc 2)
Length: 00:03:15
Year: 2005
Track Description:
Dancing all night with her would be amazing.

SHOW LESS

17
The White Stripes : I Want to be the Boy...
I want to show everyone that I'm the right guy for her, I'll treat her right, I'll do whatever it takes.

SHOW MORE

Track 6 from Elephant
Length: 00:03:20
Year: 2003
Track Description:
I want to show everyone that I'm the right guy for her, I'll treat her right, I'll do whatever it takes.

SHOW LESS
Tag Board
You must log in to leave a tag
Stuff
Quick Jump
Arik's other mixes
Related mixes
recent visitors
show all