[?]
Not a member? Sign-up now, it's free!
Login
[?]
These are links to some of the major sections in the mixtape collective.
Lists: Browse various lists that are generated by the loads of data we have collected.
Contests: Check out the latest contests, see previous winners, and find out how you can be a part
Music: Check out our ever-growing database of musical knowledge! Use it to find any artist, album, or track that has been entered since the birth of the site and rate and find detailed usage statistics.
Main
[?]
Tired of looking at the same old pages? Try checking out a random one, you never know what you might find...
Random!
This is for us.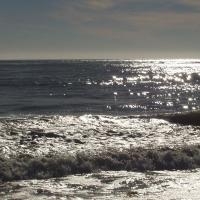 This is for us.
Created by:
Exsanguination
Tracks:
13
Length:
00:51:05
Keywords
1. Reunion.
2. lovers.
3. timeless.
Created on
6/23/06 10:17pm
Level
4
Points
1872
Total visitors
125
Unique visitors
63
description:
I made this mix for my current and hopefully permanent girlfriend. It embodies everything we've been through.
tracklist
1
Maxïmo Park : A Year of Doubt
We started off fine, and then things were rocky up until the break up. This song basically is about our "Year [...]

SHOW MORE

Track 6 from Missing Songs
Length: 00:02:01
Year: 2006
Track Description:
We started off fine, and then things were rocky up until the break up. This song basically is about our "Year of Doubt".

SHOW LESS

2
Angels and Airwaves : Distraction
Basically, this is a song about being a distraction for someone. She was my distraction and I was hers.

SHOW MORE

Track 2 from We Don't Need To Whisper
Length: 00:05:35
Year: 2006
Track Description:
Basically, this is a song about being a distraction for someone. She was my distraction and I was hers.

SHOW LESS

3
Placebo : I Do
A cute song about falling for someone. This song reminds me of her so much that I had to include it on this mi [...]

SHOW MORE

Track 18 from Once More With Feeling
Length: 00:02:27
Year: 2004
Track Description:
A cute song about falling for someone. This song reminds me of her so much that I had to include it on this mix.

SHOW LESS

4
Jacks Mannequin : Meet Me At My Window
Another song about wanting to be saved by someone. It reminds me of how she helped me when I needed a heroine. [...]

SHOW MORE

Track 0 from Sounds of Superman
Length: 00:03:49
Year: 2006
Track Description:
Another song about wanting to be saved by someone. It reminds me of how she helped me when I needed a heroine.

SHOW LESS

5
Incubus : Admiration
Another song about admiring someone. Its like an open love letter.

SHOW MORE

Track 0 from Stealth OST
Length: 00:04:11
Year: 2005
Track Description:
Another song about admiring someone. Its like an open love letter.

SHOW LESS

6
AFI : On The Arrow
A love song about sacrifice. I choose it soley for that reason.

SHOW MORE

Track 13 from Decemberunderground
Length: 00:03:02
Year: 2006
Track Description:
A love song about sacrifice. I choose it soley for that reason.

SHOW LESS

7
Goldspot : The Assitant
Another love song about having someone to get you through a day. Your "Assistant".

SHOW MORE

Track 0 from unknown
Length: 00:04:06
Year: 0000
Track Description:
Another love song about having someone to get you through a day. Your "Assistant".

SHOW LESS

8
Taking Back Sunday : Brooklyn (If you see something, say something)
The meaning is hard to decipher. To me, its about admitting you're not the best in a relationship. I wasn't th [...]

SHOW MORE

Track 11 from Louder Now
Length: 00:04:32
Year: 2006
Track Description:
The meaning is hard to decipher. To me, its about admitting you're not the best in a relationship. I wasn't the best.

SHOW LESS

9
Fall Out Boy : Chicago Is So Two Years Ago (remix)
This is her favorite FOB song. I added it to the mix since it makes her smile.

SHOW MORE

Track 0 from unknown
Length: 00:02:06
Year: 0000
Track Description:
This is her favorite FOB song. I added it to the mix since it makes her smile.

SHOW LESS

10
Mazzy Star : Fade Into You
Another classic song. It reminds me of the quiet times we spent and will spend together.

SHOW MORE

Track 1 from So Tonight That I Might See
Length: 00:04:55
Year: 1993
Track Description:
Another classic song. It reminds me of the quiet times we spent and will spend together.

SHOW LESS

11
Lostprophets : Rooftops
A song about being proud of your love, which I am proud of.

SHOW MORE

Track 0 from Liberation Transmission
Length: 00:03:45
Year: 0000
Track Description:
A song about being proud of your love, which I am proud of.

SHOW LESS

12
Spitalfield : In The Same Lifetime
A song about moving on with your life. I chose to move on and she eventually found her way back to me.

SHOW MORE

Track 0 from Remember Right Now
Length: 00:05:18
Year: 0000
Track Description:
A song about moving on with your life. I chose to move on and she eventually found her way back to me.

SHOW LESS

13
Gym Class Heroes : Band Aids
A song thats basically a thank you. I put it on here, as silenty symbology. I'm thanking her for being here fo [...]

SHOW MORE

Track 0 from The Papercut Chronicles
Length: 00:05:18
Year: 0000
Track Description:
A song thats basically a thank you. I put it on here, as silenty symbology. I'm thanking her for being here for me when no one else was.

SHOW LESS
Tag Board
You must log in to leave a tag
Stuff
Quick Jump
Exsanguination's other mixes
Related mixes
recent visitors
show all