[?]
Not a member? Sign-up now, it's free!
Login
[?]
These are links to some of the major sections in the mixtape collective.
Lists: Browse various lists that are generated by the loads of data we have collected.
Contests: Check out the latest contests, see previous winners, and find out how you can be a part
Music: Check out our ever-growing database of musical knowledge! Use it to find any artist, album, or track that has been entered since the birth of the site and rate and find detailed usage statistics.
Main
[?]
Tired of looking at the same old pages? Try checking out a random one, you never know what you might find...
Random!
Day one in a journal of the overlord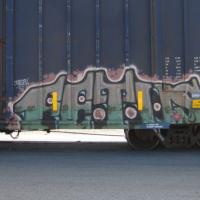 Day one in a journal of the overlord
Created by:
cst003
Tracks:
10
Length:
00:54:01
Keywords
1. kitty cat man
2. something funny
3. virgen de guadalupe
Created on
3/17/09 12:17am
Level
2
Points
1313
Total visitors
16
Unique visitors
7
description:
Dr Walsh is credited with expanding the University of Limerick significantly from private sources at a time when government capital grants were scarce, using direct private donations and the creation of a university foundation. The University pioneered a form of weighted Grade Point Average in the Irish third-level context termed "Quality Credit Average". It also mandated participation in programmes such as cooperative education and overseas learning through European Union schemes such as the Erasmus programme.
tracklist
1
Lemon Jelly : Come
i left home the other night for a drive around town. i think i might have passed out at the wheel..

SHOW MORE

Track 9 from Lemonjelly.ky
Length: 00:08:25
Year: 2000
Track Description:
i left home the other night for a drive around town. i think i might have passed out at the wheel..

SHOW LESS

2
David Bowie : The Man Who Sold the World
He wasnt in any shape to leave, and I dont know why i let him go. Other matters to attend to I guess.

SHOW MORE

Track 8 from The Man Who Sold the World
Length: 00:03:59
Year: 1970
Track Description:
He wasnt in any shape to leave, and I dont know why i let him go. Other matters to attend to I guess.

SHOW LESS

3
Desert Sessions : Teens of Thailand
there isnt anything you dont need to understand

SHOW MORE

Track 9 from Vol. 5 & 6
Length: 00:05:37
Year: 0000
Track Description:
there isnt anything you dont need to understand

SHOW LESS

4
Broken Social Scene : Love and Mathematics
a choice is to be made which has no logical component by which to determine or make the choice (see Buridan's [...]

SHOW MORE

Track 3 from Feel Good Lost
Length: 00:05:45
Year: 2004
Track Description:
a choice is to be made which has no logical component by which to determine or make the choice (see Buridan's ass). A random process is a repeating process whose outcomes follow no describable deterministic pattern, but follow a probability distribution such that the relative probability of the occurrence of each outcome can be approximated or calculated

SHOW LESS

5
Deftones : Rivière
im not exactly sure what im supposed to be typing in these boxes anymore. all the hotties say heeey.

SHOW MORE

Track 12 from Saturday Night Wrist
Length: 00:03:45
Year: 2006
Track Description:
im not exactly sure what im supposed to be typing in these boxes anymore. all the hotties say heeey.

SHOW LESS

6
Tori Amos : Sugar [Live]
hearing is performed primarily by the auditory system: vibrations are detected by the ear and transduced into [...]

SHOW MORE

Track 2 from Hey Jupiter
Length: 00:05:34
Year: 1996
Track Description:
hearing is performed primarily by the auditory system: vibrations are detected by the ear and transduced into nerve impulses that are perceived by the brain (primarily in the temporal lobe)

SHOW LESS

7
The Dandy Warhols : Not Your Bottle

SHOW MORE

Track 5 from Dandys Rule, OK?
Length: 00:04:00
Year: 1995
Track Description:


SHOW LESS

8
Daft Punk : Rollin' & Scratchin'
MDMA's experiential effects are more consistent than those produced by most psychedelics, and its euphoria app [...]

SHOW MORE

Track 8 from Homework
Length: 00:07:26
Year: 1997
Track Description:
MDMA's experiential effects are more consistent than those produced by most psychedelics, and its euphoria appears to be distinct from most stimulants. It is also considered unusual for its tendency to produce a sense of intimacy with others and diminished feelings of fear and anxiety. These effects have led some to suggest it might have therapeutic benefits to some individuals.

SHOW LESS

9
Team Sleep : Princeton Review
i really dont wish to remember any more.

SHOW MORE

Track 4 from Team Sleep
Length: 00:05:09
Year: 2005
Track Description:
i really dont wish to remember any more.

SHOW LESS

10
FischerSpooner : A Kick in the Teeth
WAKE THE FUCK UP.

it wasnt ever really real.

SHOW MORE

Track 4 from Odyssey
Length: 00:04:21
Year: 2005
Track Description:
WAKE THE FUCK UP.

it wasnt ever really real.

SHOW LESS
Tag Board
You must log in to leave a tag
Stuff
Quick Jump
cst003's other mixes
Related mixes
recent visitors
show all