[?]
Not a member? Sign-up now, it's free!
Login
[?]
These are links to some of the major sections in the mixtape collective.
Lists: Browse various lists that are generated by the loads of data we have collected.
Contests: Check out the latest contests, see previous winners, and find out how you can be a part
Music: Check out our ever-growing database of musical knowledge! Use it to find any artist, album, or track that has been entered since the birth of the site and rate and find detailed usage statistics.
Main
[?]
Tired of looking at the same old pages? Try checking out a random one, you never know what you might find...
Random!
Bela Lugosi's Dead Undead Undead Undead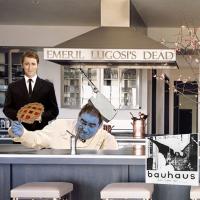 Bela Lugosi's Dead Undead Undead Undead
Created by:
derhay
Tracks:
21
Length:
01:18:03
Keywords
1. Mix Contest 25
2. Mix Contest 25
3. Mix Contest 25
Created on
10/21/08 10:36am
Level
3
Points
1702
Total visitors
37
Unique visitors
21
This mix was ranked #2 out of 9 entries for this contest
description:
The facts are these:
.I've wanted to use this mixtape name for some time.
.I love Halloween, but I tend to overthink and underprepare for it.
.This is a mix for a Halloween pie party I'd throw so I could be be in the same room with people that matter to me on Halloween.
.My wife is making costumes for herself and for little Oliver. She will be Dorothy and Ollie will be Tin Man (or "Silvuh Guy").
.I decided to keep it simple and I will be Ned the Piemaker, from Pushing Daisies. Black Shirt, white apron and a pie. Finished. (EG:
http://www.marie
claire.co.uk/imageBank/cache/p/Pu shing-Daisies-10-best_e_b531446b 815d841fa57ff7ac29559923.jpg)
.Oh, and my name tag that will read The Facts Are These: My Name is Ned / I Make Pies
Here are songs that are slightly eerie, quite danceable and/or pie related. Please to enjoy. Don't worry about using a coaster.
tracklist
1
Bauhaus : Endless Summer of the Damned
Opener for me. Who shows up on time for a party? Not my friends. Getting psyched for the party.

G [...]

SHOW MORE

Track 5 from Go Away White
Length: 00:04:44
Year: 2008
Track Description:
Opener for me. Who shows up on time for a party? Not my friends. Getting psyched for the party.

Great true-to-form song for the reunited Bauhaus. This should be a good night. And if the mix replays, I get to hear this again!

SHOW LESS

2
Classic IV : Spooky
Late October reminds me of HBO's Six Feet Under. I first heard this song on the show. It mentions Halloween to [...]

SHOW MORE

Track 11 from Six Feet Under
Length: 00:02:51
Year: 2002
Track Description:
Late October reminds me of HBO's Six Feet Under. I first heard this song on the show. It mentions Halloween too. Enjoy.

SHOW LESS

3
Massive Attack : Sly (Underdog Mix)
Underdog's remix of "Rabbit in Your Headlights" is amazing, so is this mix. Excuse me while I tune out for a f [...]

SHOW MORE

Track 4 from Singles 90-98 (Disc 5)
Length: 00:05:20
Year: 1998
Track Description:
Underdog's remix of "Rabbit in Your Headlights" is amazing, so is this mix. Excuse me while I tune out for a few minutes.

SHOW LESS

4
Deee-Lite : Deee-Lite Theme
This sets a great party vibe.

SHOW MORE

Track 1 from World Clique
Length: 00:02:09
Year: 1990
Track Description:
This sets a great party vibe.

SHOW LESS

5
Plaid : Lilith
From Lady Miss Kier to Björk as a guest vocalist for fellow Icelandic duo, Plaid. Wonderful transition. Eerie [...]

SHOW MORE

Track 12 from Not for Threes
Length: 00:04:39
Year: 1998
Track Description:
From Lady Miss Kier to Björk as a guest vocalist for fellow Icelandic duo, Plaid. Wonderful transition. Eerie vocals and howling. Grin.

SHOW LESS

6
Supergrass : Brecon Beacons
A witch song. Pop Rock and soda.

SHOW MORE

Track 4 from Life on Other Planets
Length: 00:02:56
Year: 2002
Track Description:
A witch song. Pop Rock and soda.

SHOW LESS

7
Cornershop : We're In Yr Corner
Hot cider and sitars. Brilliant. I'll hold my Coke up when Ginsberg says, "Coca-Cola". What a great vibe. [...]

SHOW MORE

Track 5 from When I Was Born for the 7th Time
Length: 00:05:47
Year: 1997
Track Description:
Hot cider and sitars. Brilliant. I'll hold my Coke up when Ginsberg says, "Coca-Cola". What a great vibe.

SHOW LESS

8
Siouxsie & the Banshees : Peek-A-Boo
Well, this is [i]my[/] party. It would be very impolite to not have a SatB song. The last time Megz and I host [...]

SHOW MORE

Track 1 from Peepshow
Length: 00:03:13
Year: 1988
Track Description:
Well, this is [i]my[/] party. It would be very impolite to not have a SatB song. The last time Megz and I hosted a game night at our house I had this on a playlist. It raised eyebrows from the straight-laced guests. It has meant all that much more to me since.

SHOW LESS

9
The Beatles : Wild Honey Pie
For Nick and Daisy, with whom I first heard this song.

Time for pie, folks.

SHOW MORE

Track 5 from The Beatles (White Album)
Length: 00:01:01
Year: 1968
Track Description:
For Nick and Daisy, with whom I first heard this song.

Time for pie, folks.

SHOW LESS

10
Interpol : Pace is the Trick
Another personal favorite transition. Emphasis on Pace, as in Lee. Works very well here.

SHOW MORE

Track 6 from Our Love To Admire
Length: 00:04:36
Year: 2007
Track Description:
Another personal favorite transition. Emphasis on Pace, as in Lee. Works very well here.

SHOW LESS

11
Nouvelle Vague : The Killing Moon
(Very) slight nod to Donnie Darko, which was a regular part of this month's ritual. I love this cover. I love [...]

SHOW MORE

Track 1 from Bande a part
Length: 00:03:39
Year: 2006
Track Description:
(Very) slight nod to Donnie Darko, which was a regular part of this month's ritual. I love this cover. I love it so much I want to take it out behind the junior high and get it pregnant.

SHOW LESS

12
The Folk Implosion : Natural One
Somebody, somewhere, on Halloween should be getting some as a result of this song.

SHOW MORE

Track 7 from Kids
Length: 00:03:09
Year: 1995
Track Description:
Somebody, somewhere, on Halloween should be getting some as a result of this song.

SHOW LESS

13
The New Mastersounds : So Many Pies
Another costume reference, though it is a funk instrumental with an incredible breakbeat. Keep those hips movi [...]

SHOW MORE

Track 9 from Keb Darge Presents: The New Mastersounds
Length: 00:04:32
Year: 2001
Track Description:
Another costume reference, though it is a funk instrumental with an incredible breakbeat. Keep those hips movin'.

SHOW LESS

14
Led Zeppelin : Custard Pie
Last pie reference, but I could not omit this.

SHOW MORE

Track 1 from Physical Graffiti (disc 1)
Length: 00:04:13
Year: 1975
Track Description:
Last pie reference, but I could not omit this.

SHOW LESS

15
Garmarna : Euchari
If there was a Swedish remake of The Matrix, this techno folk track would fit right in on it.

SHOW MORE

Track 2 from Vedergällningen
Length: 00:04:21
Year: 1999
Track Description:
If there was a Swedish remake of The Matrix, this techno folk track would fit right in on it.

SHOW LESS

16
Danny Elfman : This is Halloween (Demo)
Most of my friends will appreciate this one. Danny does all of the voices on the demo.

There was [...]

SHOW MORE

Track 9 from Tim Burton's The Nightmare Before Christmas [Disc 2]
Length: 00:03:19
Year: 2006
Track Description:
Most of my friends will appreciate this one. Danny does all of the voices on the demo.

There was a tribute album released recently for Nightmare. The Sunday ads focused on Marilyn Manson and Korn, and didn't mention DeVotchKa and RJD2. I can live in a world without the former two and could listen to an entire tribute album by the later two.

Ollie watched Nightmare for the first time last night. He showed no emotion at all, never once laughed, he only stared intently at the t.v. Luckily, he didn't have a rough night sleeping. He said he liked it. Yay.

SHOW LESS

17
Bow Wow Wow : I Want Candy
What did you bring? Classic cover.

SHOW MORE

Track 1 from I Want Candy
Length: 00:02:44
Year: 1982
Track Description:
What did you bring? Classic cover.

SHOW LESS

18
The Black Angels : Science Killer
I'm seeing them on Friday, Oct. 24, and I can't wait. This is my only major October activity. It should be a g [...]

SHOW MORE

Track 3 from Directions To See A Ghost
Length: 00:04:45
Year: 2008
Track Description:
I'm seeing them on Friday, Oct. 24, and I can't wait. This is my only major October activity. It should be a good show. This song mesmerizes me.

SHOW LESS

19
Portishead : Nylon Smile
Yay 2008! This song made up for the wait for new Portishead material, but don't take too long on the next albu [...]

SHOW MORE

Track 3 from Third
Length: 00:03:16
Year: 2008
Track Description:
Yay 2008! This song made up for the wait for new Portishead material, but don't take too long on the next album, ok? I love this song so much I want to take it back behind the pawn shop and get it pregnant. (Yeah, that's a shout-out to Tracy Jordan and 30 Rock, which starts up again Oct. 30.)

SHOW LESS

20
When In Rome : The Promise
Another wonderful throwback to high school. This song is a hug.

SHOW MORE

Track 1 from When In Rome
Length: 00:03:41
Year: 1988
Track Description:
Another wonderful throwback to high school. This song is a hug.

SHOW LESS

21
The Submarines : 1940
Love this track. Dub creep pop for the sugar hyped masses.

SHOW MORE

Track 4 from Honeysuckle Weeks
Length: 00:03:08
Year: 2008
Track Description:
Love this track. Dub creep pop for the sugar hyped masses.

SHOW LESS
Tag Board
You must log in to leave a tag
Stuff
Quick Jump
derhay's other mixes
Related mixes
recent visitors
show all