[?]
Not a member? Sign-up now, it's free!
Login
[?]
These are links to some of the major sections in the mixtape collective.
Lists: Browse various lists that are generated by the loads of data we have collected.
Contests: Check out the latest contests, see previous winners, and find out how you can be a part
Music: Check out our ever-growing database of musical knowledge! Use it to find any artist, album, or track that has been entered since the birth of the site and rate and find detailed usage statistics.
Main
[?]
Tired of looking at the same old pages? Try checking out a random one, you never know what you might find...
Random!
Rainy Days and Sad Faces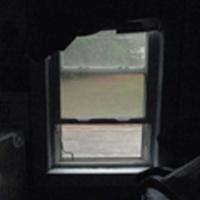 Rainy Days and Sad Faces
Created by:
MRN87
Tracks:
13
Length:
00:51:37
Keywords
1. Sad
2. Depressing
3. Dreary
Created on
2/16/09 10:36am
Level
2
Points
1319
Total visitors
8
Unique visitors
4
description:
Songs for rainy days with steel gray skies. Days when you want to hide under the covers and pretend nothing exists. Looking out a window on a lonely rainy day is what this mix sounds like.
tracklist
1
The Mountain Goats : Tallahassee
A really beautiful song from John Darnielle of the Mountain Goats, sounds really sparse and lonely.

SHOW MORE

Track 1 from Tallahassee
Length: 00:04:43
Year: 2002
Track Description:
A really beautiful song from John Darnielle of the Mountain Goats, sounds really sparse and lonely.

SHOW LESS

2
The Magnetic Fields : All the Umbrellas in London
Another great song goes along with the rain theme of my mix. also its a good contrast to the stripped down mou [...]

SHOW MORE

Track 12 from Get Lost
Length: 00:03:18
Year: 1995
Track Description:
Another great song goes along with the rain theme of my mix. also its a good contrast to the stripped down mountain goats song.

SHOW LESS

3
Chris Isaak : Wicked Game
A nice spacey dreamlike quality song fits right in on a rainy day

SHOW MORE

Track 5 from Heart Shaped World
Length: 00:04:49
Year: 1989
Track Description:
A nice spacey dreamlike quality song fits right in on a rainy day

SHOW LESS

4
Damien Jurado : Ohio
A song of loneliness and longing

SHOW MORE

Track 1 from Rehearsals for Departure
Length: 00:03:41
Year: 1999
Track Description:
A song of loneliness and longing

SHOW LESS

5
Polaris : Everywhere
To me this is the definitive loneliness song

SHOW MORE

Track 5 from Music from the Adventures of Pete & Pete
Length: 00:03:37
Year: 1999
Track Description:
To me this is the definitive loneliness song

SHOW LESS

6
R.E.M. : Nightswimming
A great song about life, death and everything in between

SHOW MORE

Track 11 from Automatic for the People
Length: 00:04:18
Year: 1992
Track Description:
A great song about life, death and everything in between

SHOW LESS

7
Simon & Garfunkel : I Am a Rock
a defiant loner song

SHOW MORE

Track 11 from The Sounds of Silence
Length: 00:02:59
Year: 1966
Track Description:
a defiant loner song

SHOW LESS

8
Aimee Mann : I Can't Help You Anymore
Great song about feeling powerless and tired

SHOW MORE

Track 10 from The Forgotten Arm
Length: 00:04:52
Year: 2005
Track Description:
Great song about feeling powerless and tired

SHOW LESS

9
Beck : Lost Cause
just sad is all i can say

SHOW MORE

Track 5 from Sea Change
Length: 00:03:47
Year: 2002
Track Description:
just sad is all i can say

SHOW LESS

10
Josh Ritter : Leaving
Ever want to just start driving or running to anywhere yea

SHOW MORE

Track 7 from Golden Age of Radio
Length: 00:03:56
Year: 2000
Track Description:
Ever want to just start driving or running to anywhere yea

SHOW LESS

11
Elliot Smith : Between the Bars
For rainy days and late nights

SHOW MORE

Track 4 from Either / Or
Length: 00:02:21
Year: 1998
Track Description:
For rainy days and late nights

SHOW LESS

12
Thurston Moore : Honest James
Alternate tunings are just one of the reasons to love Thurston's songs

SHOW MORE

Track 3 from Trees Outside the Academy
Length: 00:03:52
Year: 2007
Track Description:
Alternate tunings are just one of the reasons to love Thurston's songs

SHOW LESS

13
Iron and Wine : The Sea and the Rythym
Time for sleep and the perfect song for it

SHOW MORE

Track 2 from The Sea & The Rythym
Length: 00:05:24
Year: 0000
Track Description:
Time for sleep and the perfect song for it

SHOW LESS
Tag Board
You must log in to leave a tag
Stuff
Quick Jump
MRN87's other mixes
Related mixes
recent visitors
show all