[?]
Not a member? Sign-up now, it's free!
Login
[?]
These are links to some of the major sections in the mixtape collective.
Lists: Browse various lists that are generated by the loads of data we have collected.
Contests: Check out the latest contests, see previous winners, and find out how you can be a part
Music: Check out our ever-growing database of musical knowledge! Use it to find any artist, album, or track that has been entered since the birth of the site and rate and find detailed usage statistics.
Main
[?]
Tired of looking at the same old pages? Try checking out a random one, you never know what you might find...
Random!
Chug-a-lug, Donna.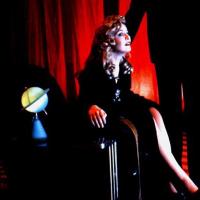 Chug-a-lug, Donna.
Created by:
sour_times
Tracks:
13
Length:
00:50:47
Keywords
1. write it in your diary
2. i am the muffin
3. so's your face
Created on
10/06/09 06:08pm
Level
2
Points
1317
Total visitors
15
Unique visitors
7
description:
I had been awake for four some-odd days taking speed with Ryan and his friends as we watched Twin Peaks: Fire Walk with Me over and over and over with saucer-wide eyes.

The phone rang and we were all too paranoid to answer. When the machine picked up and the caller began speaking to leave a message, I was convinced that it was the police officer who had made me his cause during my senior year of high school calling to read me the riot act.

I enlisted help in covering the windows with large towels and blankets so no one could see inside. Ryan stood beside me as I staple-gunned a blanket to the trim of the front bay window, rubbed his chin thoughtfully then looked at me to remark more than ask, "You're fucking crazy, you know that?"
tracklist
1
Yo La Tengo : Somebody's Baby
The phone rang again and we all stood around the machine shushing each other. That time, when the caller began [...]

SHOW MORE

Track 9 from Genius + Love = Yo La Tengo (disc 1)
Length: 00:03:38
Year: 1996
Track Description:
The phone rang again and we all stood around the machine shushing each other. That time, when the caller began speaking, I recognized the voice as Dave's. One of our friends yelled, "DON'T TAKE THE RING, LAURA!" but it was too late - I'd picked up the receiver.

"Where the fuck are you?" he asked angrily.

"Dave?" I stifled a laugh.

"You were supposed to be here 20 minutes ago," he said.

"Can you pick me up? Ryan says I'm crazy," I answered.

"Fucking Christ. Fine. I'll see you in 15," he hung up the phone.

SHOW LESS

2
Possum Dixon : The Days of Wine and Roses
I ramped like it would be my last time ever, knowing that I wouldn't have another chance until I got home agai [...]

SHOW MORE

Track 0 from unreleased
Length: 00:05:41
Year: 0000
Track Description:
I ramped like it would be my last time ever, knowing that I wouldn't have another chance until I got home again. Dave arrived, took one look at me, and 'fucking christ'ed again. He pushed me into his truck and we were off.

When we arrived at the bar, there was a bizarre act on stage - a guy on a synthesizer, another guy not touching a huge bass, a girl ringing a bell, and another girl yodeling slowly and ethereally. It was hard to tell where her voice ended and the bell began. They were making my head hurt.

"You good?" asked Michael, throwing an arm around my shoulder and kissing me on the cheek.

"Always," I responded, and downed the contents of the flask that I found in Dave's glove compartment on the ride over.

SHOW LESS

3
Haysi Fantayzee : Shiny Shiny
The crowd clapped reluctantly for the bell-ringing yodelers as they dismantled what little equipment they had [...]

SHOW MORE

Track 1 from Battle Hymns for Children Singing
Length: 00:03:45
Year: 1983
Track Description:
The crowd clapped reluctantly for the bell-ringing yodelers as they dismantled what little equipment they had and departed the stage. Dave began setting us up after they finished.

Bartender Ted appeared out of nowhere and asked me, "What color are your eyes?" He smiled and said, "I ask because all I see are pupils."

I dashed into the back room to change clothes. Ted followed close behind me and nattered on while I put my skirt and tank top on behind a folding screen. His arm appeared over the screen to hand me a glass of ice and I began chewing. Chew, chew, chew. I was so intent on chewing, in fact, that I lost track of what I was doing and Dave had to open the back door and yell, "CHOP-FUCKING-CHOP!" before I got a grip and finished dressing.

SHOW LESS

4
Juliana Hatfield : Spin the Bottle
I skipped up onto the stage and spoke while adjusting the microphone, "Hey everybody." The usual faces were in [...]

SHOW MORE

Track 9 from Become What You Are
Length: 00:02:24
Year: 1993
Track Description:
I skipped up onto the stage and spoke while adjusting the microphone, "Hey everybody." The usual faces were in the crowd, plus a few new ones. It wasn't unusual to see a few stragglers each week. We had a tendency to alienate them in some manner or another. Pointing out the guys, I continued, "This is Dave, this is Michael, and I am the muffin." Ryan and a random girl, who had followed behind us in his car, were the only ones who laughed. And I wouldn't say laugh so much as howl with laughter so loudly that everyone turned to look at them.

Our first few songs went along smoothly. Around the fifth, I became distracted by the bell-ringing yodelers, who were sitting at a round table huddled close to one another suspiciously.

SHOW LESS

5
Alkaline Trio : Crawl
We took a break shortly thereafter and I stood near them. They informed me that they were drinking absinthe. S [...]

SHOW MORE

Track 12 from From Here to Infirmary
Length: 00:04:25
Year: 2001
Track Description:
We took a break shortly thereafter and I stood near them. They informed me that they were drinking absinthe. Spookylicious. They invited me to sit down and have a glass. I watched them pour the drink over the weird spoon and sugar cubes into ice water. It looked horrific. It didn't taste much better, but that didn't stop me from downing five glasses in ten minutes.

Dave informed me that our break was over, and I stood up to thank the strangers for sharing their booze. I felt fine up until that point. Once I was upright, it became very apparent that I was dead drunk and spun all at once. I'd been each of these things on many occasions, but never at the same time. It was not a fun feeling. I didn't know whether to pass out or chatter like a chimpanzee.

SHOW LESS

6
The Cure : Babble
I dragged myself back on stage and slurred through the next song. Dave did his strong vocal backup thing and I [...]

SHOW MORE

Track 10 from Join the Dots: B-Sides and Rarities (disc 2: 1987-1992)
Length: 00:04:18
Year: 2004
Track Description:
I dragged myself back on stage and slurred through the next song. Dave did his strong vocal backup thing and I was still hitting the important notes, so it didn't really matter if I didn't get all of the words right.

"We're taking requests," I announced to the crowd mid-chorus. I saw Michael in my peripheral vision shrugging and turned to see Dave visibly what-the-fucking. "No, we're not taking requests - sorry," he said with a chuckle. The crowd booed until they got their way.

It was about that time when a huge guy who'd been sitting in the front picked me up, slung me over his shoulder, and carried me out of the bar. I remember sarcastically referring to him as Romeo while Ryan, Dave, and Michael ran outside to pummel him until he dropped me on the pavement.

SHOW LESS

7
Tracy Bonham : Tell It to the Sky
I hobbled back inside with skinned knees and a case of the giggles and decided that it would be a fine idea to [...]

SHOW MORE

Track 3 from The Burdens of Being Upright
Length: 00:04:06
Year: 1996
Track Description:
I hobbled back inside with skinned knees and a case of the giggles and decided that it would be a fine idea to scale the nearly ceiling-high stack of amps next to the stage. They were staggered so that I could do just that.

Once at the top, I laid on the top amp on my back and balanced precariously with my head and legs hanging off of opposite ends. Luckily, my microphone was cordless. I pulled it from the waistband of my skirt and sang the parts I remembered of the song that the guys were playing.

SHOW LESS

8
The Jam : Slow Down
While trying to gauge just how I was going to get down, I rolled over and tumbled off of the stack landing sma [...]

SHOW MORE

Track 3 from In the City
Length: 00:02:39
Year: 0000
Track Description:
While trying to gauge just how I was going to get down, I rolled over and tumbled off of the stack landing smack onto a sectioned round table dotted with glasses and pitchers of beer. The table broke apart right in the middle where the leaf would have been. There was beer and broken glass as far as the eye could see. I wriggled and pushed the halves of the table outward. The people who had been sitting around where there table had been still remained in their chairs, stunned. The halves of the table landed on them, knocking them backward and causing them to drop and break the glasses they'd managed to save. I stood and got back on stage as if nothing happened.

SHOW LESS

9
The Ramones : You Didn't Mean Anything to Me
Dave would later say that I didn't miss a beat, quite literally.

Ted was too busy laughing to get m [...]

SHOW MORE

Track 9 from Pleasant Dreams
Length: 00:03:00
Year: 1981
Track Description:
Dave would later say that I didn't miss a beat, quite literally.

Ted was too busy laughing to get mad at me. I had no idea where Ryan had gone, but that wasn't unusual. Michael didn't know what the hell to say. Dave, also speechless, took that as our cue to leave.

SHOW LESS

10
Violent Femmes : Girl Trouble
I convinced him that we should go up the rickety metal stairs fastened to the back of his apartment building r [...]

SHOW MORE

Track 7 from Why Do Birds Sing?
Length: 00:02:58
Year: 1991
Track Description:
I convinced him that we should go up the rickety metal stairs fastened to the back of his apartment building rather than the safer and more solid inside staircase. He kept telling me that I was paranoid. I knew that he was right, but I couldn't stop my brain long enough for it to really sink in and make sense.

It had started raining while we were taking the short three-block drive from the bar to his place. The stairs were slippery and between the booze, speed, and compound injuries, I was struggling to get up the stairs. After the first flight, I started relying on my arms to pull my injured legs and the rest of me upward. I was soaked to the skin by the end of the second flight.

SHOW LESS

11
Poe : That Day
Three steps short of the top, I lost my grip on the rail and tumbled down all four flights. I laid at the bott [...]

SHOW MORE

Track 4 from Hello
Length: 00:02:41
Year: 1996
Track Description:
Three steps short of the top, I lost my grip on the rail and tumbled down all four flights. I laid at the bottom of the stairs, in three inches of mud and water and heard Dave yell from the top, "Well you're no fun - you fell right over!"

He retrieved me a moment later and carried my sad, muddy self up the inside staircase where I failed to use my inside voice and kept shrieking about The Man and other such things.

SHOW LESS

12
Electric Six : Danger! High Voltage
When I got out of the bathroom after having taken a hot shower, I heard sirens. "What's on fire?" I asked Dave [...]

SHOW MORE

Track 4 from Fire
Length: 00:03:49
Year: 2003
Track Description:
When I got out of the bathroom after having taken a hot shower, I heard sirens. "What's on fire?" I asked Dave, feeling slightly more solid and sober. "Don't know," he answered, and decided to ride his bicycle down the street to rubberneck. He came back an hour later looking as big-eyed and paranoid as I had at the onset of the evening. "The hell?" I asked.

SHOW LESS

13
The Who : A Quick One While He's Away
"I guess some beer or water or something was spilled onto one of the amps that was still plugged in. Ted smell [...]

SHOW MORE

Track 11 from The Kids Are Alright
Length: 00:07:23
Year: 1979
Track Description:
"I guess some beer or water or something was spilled onto one of the amps that was still plugged in. Ted smelled smoke and called the fire department. It was a very small fire," he rambled, "but he is not happy with you right now."

By the time the next Tuesday rolled around, all was forgiven and forgotten. I mean, come on - it's not like I meant to set the place on fire.

I miss being friends with drunken drug fiends sometimes.

SHOW LESS
Tag Board
You must log in to leave a tag
Stuff
Quick Jump
sour_times's other mixes
Related mixes
recent visitors
show all