[?]
Not a member? Sign-up now, it's free!
Login
[?]
These are links to some of the major sections in the mixtape collective.
Lists: Browse various lists that are generated by the loads of data we have collected.
Contests: Check out the latest contests, see previous winners, and find out how you can be a part
Music: Check out our ever-growing database of musical knowledge! Use it to find any artist, album, or track that has been entered since the birth of the site and rate and find detailed usage statistics.
Main
[?]
Tired of looking at the same old pages? Try checking out a random one, you never know what you might find...
Random!
The Road, 21 years old.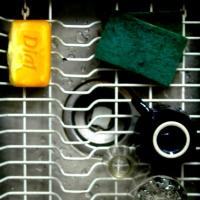 The Road, 21 years old.
Created by:
sallycantdance
Tracks:
15
Length:
00:51:34
Keywords
1. growing up
2. girl
3. tomorrow
Created on
11/16/09 03:57pm
Level
2
Points
1407
Total visitors
39
Unique visitors
14
description:
Collective Songs of 21 years, I was a little whiskey drunk when I made this.
You will have to excuse me.
tracklist
1
Violent Femmes : Please Do Not Go
For the first girl, I ever had a crush on. 13 years old.

SHOW MORE

Track 3 from Violent Femmes
Length: 00:04:15
Year: 1983
Track Description:
For the first girl, I ever had a crush on. 13 years old.

SHOW LESS

2
Spoon : Something to Look Forward To
Some things are best left unsaid, to the "almost lost virginity" experience.

SHOW MORE

Track 3 from Kill The Moonlight
Length: 00:02:16
Year: 2002
Track Description:
Some things are best left unsaid, to the "almost lost virginity" experience.

SHOW LESS

3
Bikini Kill : Star Bellied Boy
Thus follows the femi-nazi stage of 16-18...Yr no fucking different from the rest.

SHOW MORE

Track 8 from Pussy Whipped
Length: 00:01:33
Year: 1993
Track Description:
Thus follows the femi-nazi stage of 16-18...Yr no fucking different from the rest.

SHOW LESS

4
Broken Social Scene : Anthems for a Seventeen Year-Old Girl
No matter how much I want to hate this song, it hits me in my gut.

SHOW MORE

Track 7 from You Forgot It in People
Length: 00:04:35
Year: 2003
Track Description:
No matter how much I want to hate this song, it hits me in my gut.

SHOW LESS

5
Rolling Stones : Beast of Burden
For the first man I loved, that made me a tough piece of shit for 3 1/2 years. I love you and hate you with al [...]

SHOW MORE

Track 9 from Some Girls
Length: 00:04:25
Year: 0000
Track Description:
For the first man I loved, that made me a tough piece of shit for 3 1/2 years. I love you and hate you with all my heart.

SHOW LESS

6
Supertramp : The Logical Song
Please tell me what we've learned? Highschool,

SHOW MORE

Track 1 from Breakfast in america
Length: 00:04:11
Year: 1979
Track Description:
Please tell me what we've learned? Highschool,

SHOW LESS

7
Van Morrison : Brown Eyed Girl
I hate this song, for every inbetween boyfriend...I know that I have brown eyes.

SHOW MORE

Track 6 from The Best of Van Morrison
Length: 00:03:05
Year: 0000
Track Description:
I hate this song, for every inbetween boyfriend...I know that I have brown eyes.

SHOW LESS

8
Grandaddy : Summer Here Kids
Summer before college, I'm not having a good time.

SHOW MORE

Track 4 from Under The Western Freeway
Length: 00:03:35
Year: 1997
Track Description:
Summer before college, I'm not having a good time.

SHOW LESS

9
Neil Young : Vampire Blues
Oh the hearts I broke! At 19.

SHOW MORE

Track 5 from on the beach
Length: 00:04:14
Year: 1974
Track Description:
Oh the hearts I broke! At 19.

SHOW LESS

10
Gogol Bordello : I Would Never Wanna Be Young Again
I learned how to make marching drums.

SHOW MORE

Track 2 from Gypsy Punks - Underdog World Strike
Length: 00:03:46
Year: 2005
Track Description:
I learned how to make marching drums.

SHOW LESS

11
Pixies : Hey
I met the love of my life, this is our song.

SHOW MORE

Track 13 from Doolittle
Length: 00:03:31
Year: 2003
Track Description:
I met the love of my life, this is our song.

SHOW LESS

12
Clap Your Hands Say Yeah : Gimmie Some Salt
her little bit of thunder, her little bit of lighting...Oh yeah I did it at 19.

SHOW MORE

Track 11 from Clap Your Hands Say Yeah
Length: 00:03:03
Year: 2005
Track Description:
her little bit of thunder, her little bit of lighting...Oh yeah I did it at 19.

SHOW LESS

13
Joy Division : Isolation
The semester I dropped out of college.

SHOW MORE

Track 2 from Closer
Length: 00:02:53
Year: 1980
Track Description:
The semester I dropped out of college.

SHOW LESS

14
Cake : Pentagram
I never really understood the reasons why I took it in the first place. Oh the working life, the drugs, the dr [...]

SHOW MORE

Track 4 from Motorcade of Generosity
Length: 00:02:19
Year: 1994
Track Description:
I never really understood the reasons why I took it in the first place. Oh the working life, the drugs, the drinks...needless to say I enrolled back into college.

SHOW LESS

15
Why? : Fatalist Palmistry
I'm not a mummy shrinking in its cloth! Success!

SHOW MORE

Track 7 from Alopecia
Length: 00:03:53
Year: 2008
Track Description:
I'm not a mummy shrinking in its cloth! Success!

SHOW LESS
Tag Board
You must log in to leave a tag
Stuff
Quick Jump
sallycantdance's other mixes
Related mixes
recent visitors
show all