[?]
Not a member? Sign-up now, it's free!
Login
[?]
These are links to some of the major sections in the mixtape collective.
Lists: Browse various lists that are generated by the loads of data we have collected.
Contests: Check out the latest contests, see previous winners, and find out how you can be a part
Music: Check out our ever-growing database of musical knowledge! Use it to find any artist, album, or track that has been entered since the birth of the site and rate and find detailed usage statistics.
Main
[?]
Tired of looking at the same old pages? Try checking out a random one, you never know what you might find...
Random!
Do the Shuffle!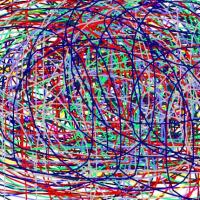 Do the Shuffle!
Created by:
Ekvin
Tracks:
15
Length:
00:38:56
Keywords
1. totally
2. completely
3. random
Created on
7/31/06 01:36am
Level
1
Points
902
Total visitors
62
Unique visitors
42
description:
Aha! I just opened up iTunes, turned on shuffle, and pressed play. These are the first 15 songs that played.
tracklist
1
Jeromes Dream : A Second Grade Art Project
Some great screamo to start us off. Could definitely see more stuff like this.

SHOW MORE

Track 0 from Discography
Length: 00:02:10
Year: 0000
Track Description:
Some great screamo to start us off. Could definitely see more stuff like this.

SHOW LESS

2
Gorilla Biscuits : Sitting Around at Home
Hardcore!!!

SHOW MORE

Track 0 from s/t
Length: 00:01:42
Year: 0000
Track Description:
Hardcore!!!

SHOW LESS

3
Knut : Davos
Dont know too much about this band really. Metalcorey stuff.

SHOW MORE

Track 0 from Terraformer
Length: 00:02:27
Year: 0000
Track Description:
Dont know too much about this band really. Metalcorey stuff.

SHOW LESS

4
Beecher : Floating Point
Ah, I really like this band. More metalcorey stuff.

SHOW MORE

Track 0 from Breaking the Fourth Wall
Length: 00:02:03
Year: 0000
Track Description:
Ah, I really like this band. More metalcorey stuff.

SHOW LESS

5
The Robot Ate Me : A Harp (...and How You Cut My Strings)
Again, dont know much about this band, but I like their stuff. Indie ftw!

SHOW MORE

Track 0 from They Ate Themselves
Length: 00:02:38
Year: 0000
Track Description:
Again, dont know much about this band, but I like their stuff. Indie ftw!

SHOW LESS

6
Cap'n Jazz : In the Clear
Yessss, I absolutely LOVE Cap'n Jazz. Probably too much actually.

SHOW MORE

Track 5 from Analphabetapolothology
Length: 00:01:57
Year: 0000
Track Description:
Yessss, I absolutely LOVE Cap'n Jazz. Probably too much actually.

SHOW LESS

7
I Would Set Myself On Fire For You : The Universe Had Expanded So Enormously
Another band I really like. I wish I could've gotten a better song though. They make some very good stuff.

SHOW MORE

Track 0 from s/t
Length: 00:00:45
Year: 0000
Track Description:
Another band I really like. I wish I could've gotten a better song though. They make some very good stuff.

SHOW LESS

8
Raein : On Air
Ha ha, gotta love Raein. Who'd have thought french screamo would be so delicious?

SHOW MORE

Track 0 from Raein/Funeral Diner Split 7"
Length: 00:03:20
Year: 0000
Track Description:
Ha ha, gotta love Raein. Who'd have thought french screamo would be so delicious?

SHOW LESS

9
Shotmaker : Spark Lights the Friction
Love this band. Someone was kind enough to upload their complete discography. Great stuff.

SHOW MORE

Track 0 from Discography
Length: 00:02:50
Year: 0000
Track Description:
Love this band. Someone was kind enough to upload their complete discography. Great stuff.

SHOW LESS

10
Bucket Full Of Teeth : Basic Delusions
More screamo. I have lots of it.

SHOW MORE

Track 32 from I, II, III
Length: 00:00:34
Year: 0000
Track Description:
More screamo. I have lots of it.

SHOW LESS

11
Cap'n Jazz : Bluegrassish
Ahhh, more Cap'n Jazz. Did I mention how much I love them before?

SHOW MORE

Track 8 from Analphabetapolothology
Length: 00:01:08
Year: 0000
Track Description:
Ahhh, more Cap'n Jazz. Did I mention how much I love them before?

SHOW LESS

12
Death To Tyrants : Piece 6
Like their stuff, know absolutely nothing about them.

SHOW MORE

Track 0 from s/t
Length: 00:05:57
Year: 0000
Track Description:
Like their stuff, know absolutely nothing about them.

SHOW LESS

13
Anathallo : Hanasakajijii (one: the angry neighbor)
Love this band. Need I say more?

SHOW MORE

Track 7 from Floating World
Length: 00:03:10
Year: 2006
Track Description:
Love this band. Need I say more?

SHOW LESS

14
Cursive : Bad Sects
Havent heard much Cursive honestly, but i'm liking this.

SHOW MORE

Track 4 from Happy Hollow
Length: 00:03:39
Year: 2006
Track Description:
Havent heard much Cursive honestly, but i'm liking this.

SHOW LESS

15
The Jeffersons : 1800-SHATNER
Ahaha, Stevey's band. Good stuff. They're mostly Tuff-guy hardcore.

SHOW MORE

Track 0 from ...And Here Comes Mr. Awesome!
Length: 00:04:36
Year: 0000
Track Description:
Ahaha, Stevey's band. Good stuff. They're mostly Tuff-guy hardcore.

SHOW LESS
Tag Board
You must log in to leave a tag
Stuff
Quick Jump
Ekvin's other mixes
Related mixes
recent visitors
show all