[?]
Not a member? Sign-up now, it's free!
Login
[?]
These are links to some of the major sections in the mixtape collective.
Lists: Browse various lists that are generated by the loads of data we have collected.
Contests: Check out the latest contests, see previous winners, and find out how you can be a part
Music: Check out our ever-growing database of musical knowledge! Use it to find any artist, album, or track that has been entered since the birth of the site and rate and find detailed usage statistics.
Main
[?]
Tired of looking at the same old pages? Try checking out a random one, you never know what you might find...
Random!
The Music Of My Childhood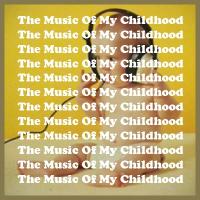 The Music Of My Childhood
Created by:
Woodstockington
Tracks:
11
Length:
00:54:45
Keywords
1. Music
2. Nostalgia
3. Childhood
Created on
8/11/06 04:50pm
Level
6
Points
2633
Total visitors
89
Unique visitors
53
description:
One of the biggest things I remember about growing up with my dad is his taste in music. As a kid I can remember seeing him sat on the couch with his headphones blasting into his ears, listening to the music that I was brought up on. My dad is definitely where I got my first taste of good music from, and to this day I still have a number of his cds in my possession.

This mix is a tribute to my dad that's made up of songs from bands that I remember hearing a lot of when I was a kid, or even just songs that he told me to look up.

You might think the songs on this mix are too mainstream, but as a kid these were the first songs I ever heard by the bands.
tracklist
1
Pink Floyd : Money
I can remember the first time I listened to Pink Floyd and I was blown away. They're definitely the main band [...]

SHOW MORE

Track 5 from Dark Side Of the Moon
Length: 00:06:22
Year: 1973
Track Description:
I can remember the first time I listened to Pink Floyd and I was blown away. They're definitely the main band that I remember because they've always been his favourite band.

SHOW LESS

2
The Police : Can't Stand Losing You
The Police were the first band that my dad ever saw live and I inherited a lot of their tapes as a kid. This s [...]

SHOW MORE

Track 6 from Outlandos d'Amour
Length: 00:03:04
Year: 2003
Track Description:
The Police were the first band that my dad ever saw live and I inherited a lot of their tapes as a kid. This song always stood out to me as one that I loved

SHOW LESS

3
The Doors : Light My Fire
This was one of the first Doors songs that I listened to and i've loved them since. This song needs to go on t [...]

SHOW MORE

Track 2 from The Best of the Doors
Length: 00:07:08
Year: 1987
Track Description:
This was one of the first Doors songs that I listened to and i've loved them since. This song needs to go on the mix because they're a great band and I wouldn't have found them until years later without him.

SHOW LESS

4
Van Halen : Hot For Teacher
As much as I hate Van Halen I have to admit this is a catchy song, and it's instantly recognisable. Van Halen [...]

SHOW MORE

Track 6 from 1984
Length: 00:04:44
Year: 1984
Track Description:
As much as I hate Van Halen I have to admit this is a catchy song, and it's instantly recognisable. Van Halen are one of the bands that we disagree on, but it still needs to be on the mix.

SHOW LESS

5
The Sex Pistols : Anarchy in the U.K.
I remember sitting in the car with my dad and him telling me all about the Sex Pistols and their music. I've b [...]

SHOW MORE

Track 8 from Never Mind the Bollocks Here's the Sex Pistols
Length: 00:03:32
Year: 1990
Track Description:
I remember sitting in the car with my dad and him telling me all about the Sex Pistols and their music. I've been a fan since I heard them for the first time.

SHOW LESS

6
Black Sabbath : Iron Man
The first time I heard Black Sabbath I was amazed and I listened to this song over and over and over. I can re [...]

SHOW MORE

Track 4 from Paranoid
Length: 00:05:55
Year: 1970
Track Description:
The first time I heard Black Sabbath I was amazed and I listened to this song over and over and over. I can remember going through his entire cd collection desperately trying to find more.

SHOW LESS

7
Led Zeppelin : Heartbreaker
Led Zeppelin were an amazing band. This song was the first song I heard all the way through by them, and it in [...]

SHOW MORE

Track 5 from Led Zeppelin II
Length: 00:04:13
Year: 1969
Track Description:
Led Zeppelin were an amazing band. This song was the first song I heard all the way through by them, and it instantly became one of my favourites.

SHOW LESS

8
The Who : My Generation
This was the first Who song that I ever heard and to this day I still havn't given back their cd's

SHOW MORE

Track 2 from Then and Now: 1964-2004
Length: 00:03:20
Year: 2004
Track Description:
This was the first Who song that I ever heard and to this day I still havn't given back their cd's

SHOW LESS

9
Def Leppard : Gods Of War
Def Leppard have never been a band that I've liked but they're definitely a band that take me back.

SHOW MORE

Track 7 from Hysteria
Length: 00:06:37
Year: 1988
Track Description:
Def Leppard have never been a band that I've liked but they're definitely a band that take me back.

SHOW LESS

10
R.E.M. : Everybody Hurts
This song reminds me of driving through France with my family, listening to R.E.M. in the car

SHOW MORE

Track 4 from Automatic for the People
Length: 00:05:20
Year: 1992
Track Description:
This song reminds me of driving through France with my family, listening to R.E.M. in the car

SHOW LESS

11
Iron Maiden : The Trooper
The best Iron Maiden song i've ever heard. I love this whole album and it's another one that i've yet to give [...]

SHOW MORE

Track 3 from Live After Death
Length: 00:04:30
Year: 1985
Track Description:
The best Iron Maiden song i've ever heard. I love this whole album and it's another one that i've yet to give back.

SHOW LESS
Tag Board
You must log in to leave a tag
Stuff
Quick Jump
Woodstockington's other mixes
Related mixes
recent visitors
show all