[?]
Not a member? Sign-up now, it's free!
Login
[?]
These are links to some of the major sections in the mixtape collective.
Lists: Browse various lists that are generated by the loads of data we have collected.
Contests: Check out the latest contests, see previous winners, and find out how you can be a part
Music: Check out our ever-growing database of musical knowledge! Use it to find any artist, album, or track that has been entered since the birth of the site and rate and find detailed usage statistics.
Main
[?]
Tired of looking at the same old pages? Try checking out a random one, you never know what you might find...
Random!
Ode to Sarah Records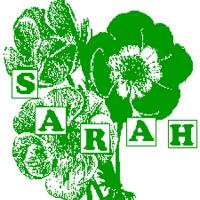 Ode to Sarah Records
Created by:
niltiac
Tracks:
22
Length:
01:19:15
Keywords
1. Sarah Records
2. Amazing
3. Pop
Created on
10/31/06 06:59am
Level
5
Points
2094
Total visitors
92
Unique visitors
44
description:
A small and humble tribute to one of the most incredible and influential record labels to have ever existed. I tried to choose not only the songs that first come to mind when I think of the many bands who were involved with the Sarah experience, but also the songs that best seem to capture and eventually define each group from that period. Tracks are ordered by release catalogue numbers.

This is my first mixtape on this site, and I wanted to pick something that would be challenging yet enjoyable. I know it may seem as though it's "just a playlist," -- but until you try to cut down the entire Sarah discography into 80 minutes of pure pop bliss, you can't imagine how difficult it is. Also, I know I left out Northern Picture Library and some other notable bands.. there wasn't enough room. Just pretend they are there in spirit.

If anyone would like this mix, let me know.
tracklist
1
The Sea Urchins : Pristine Christine
(Sarah 001) First track on the first release from Sarah Records. One of the most definitive and memorable son [...]

SHOW MORE

Track 1 from Pristine Christine
Length: 00:02:46
Year: 0000
Track Description:
(Sarah 001) First track on the first release from Sarah Records. One of the most definitive and memorable songs.

SHOW LESS

2
14 Iced Bears : Sure to See
(Sarah 005) Some of the best to come out of the C86 movement.

SHOW MORE

Track 2 from Come Get Me
Length: 00:04:11
Year: 0000
Track Description:
(Sarah 005) Some of the best to come out of the C86 movement.

SHOW LESS

3
The Poppyheads : Cremation Town
(Sarah 006) I actually don't know much about the Poppyheads, other than I really like their releases. Orange [...]

SHOW MORE

Track 1 from Cremation Town
Length: 00:04:17
Year: 0000
Track Description:
(Sarah 006) I actually don't know much about the Poppyheads, other than I really like their releases. Orange Juice-esque vocals.

SHOW LESS

4
The Springfields : Sunflower
(Sarah 010) Joy in the form of a song.

SHOW MORE

Track 1 from Sunflower
Length: 00:03:52
Year: 0000
Track Description:
(Sarah 010) Joy in the form of a song.

SHOW LESS

5
Brighter : Around The World In Eighty Days
(Sarah 019) Debut single from what was to become one of the most popular bands on Sarah. Founded by pre-Harp [...]

SHOW MORE

Track 3 from Around the World in Eighty Days
Length: 00:04:35
Year: 0000
Track Description:
(Sarah 019) Debut single from what was to become one of the most popular bands on Sarah. Founded by pre-Harper Lee frontman, Keris Howard.

SHOW LESS

6
The Wake : Crush The Flowers
(Sarah 021) Addictive boy/girl action.

SHOW MORE

Track 1 from Crush The Flowers
Length: 00:03:28
Year: 0000
Track Description:
(Sarah 021) Addictive boy/girl action.

SHOW LESS

7
The Orchids : What Will We Do Next?
(Sarah 023) One of my favorite songs from one of my favorite bands.

SHOW MORE

Track 1 from What Will We Do Next?
Length: 00:02:50
Year: 0000
Track Description:
(Sarah 023) One of my favorite songs from one of my favorite bands.

SHOW LESS

8
Action Painting! : These Things Happen
(Sarah 028) You just need to listen to understand this song.

SHOW MORE

Track 1 from These Things Happen
Length: 00:02:51
Year: 0000
Track Description:
(Sarah 028) You just need to listen to understand this song.

SHOW LESS

9
The Sweetest Ache : If I Could Shine
(Sarah 036) Honestly beautiful.

SHOW MORE

Track 1 from If I Could Shine
Length: 00:04:45
Year: 0000
Track Description:
(Sarah 036) Honestly beautiful.

SHOW LESS

10
Tramway : Maritime City
(Sarah 043) "Do do do do do" and " la la la la la" never worked so well.

SHOW MORE

Track 1 from Maritime City
Length: 00:03:08
Year: 0000
Track Description:
(Sarah 043) "Do do do do do" and " la la la la la" never worked so well.

SHOW LESS

11
The Forever People : Sometimes
(Sarah 054) For a band with only two singles on Sarah, they certainly left their mark.

SHOW MORE

Track 2 from Invisible
Length: 00:04:08
Year: 0000
Track Description:
(Sarah 054) For a band with only two singles on Sarah, they certainly left their mark.

SHOW LESS

12
Secret Shine : Honey Sweet
(Sarah 061) Incredibly catchy beat. The title is my name on soulseek if anyone is interested.

SHOW MORE

Track 1 from Ephemeral
Length: 00:04:03
Year: 0000
Track Description:
(Sarah 061) Incredibly catchy beat. The title is my name on soulseek if anyone is interested.

SHOW LESS

13
Blueboy : Popkiss
(Sarah 065) A great four minutes of indie pop from the boys who brought you Arabesque, Beaumont, and Feverfew [...]

SHOW MORE

Track 1 from Popkiss
Length: 00:04:17
Year: 0000
Track Description:
(Sarah 065) A great four minutes of indie pop from the boys who brought you Arabesque, Beaumont, and Feverfew.

SHOW LESS

14
Heavenly : Atta Girl
(Sarah 082) Jangly pop with an attitude.

SHOW MORE

Track 1 from Atta Girl
Length: 00:04:01
Year: 0000
Track Description:
(Sarah 082) Jangly pop with an attitude.

SHOW LESS

15
The Harvest Ministers : If It Kills Me and It Will
(Sarah 084) The title alone is enough.

SHOW MORE

Track 3 from If It Kills Me and It Will
Length: 00:04:00
Year: 0000
Track Description:
(Sarah 084) The title alone is enough.

SHOW LESS

16
The Sugargliders : Top 40 Sculpture
(Sarah 086) Can lead to an obsession, really.

SHOW MORE

Track 1 from Top 40 Sculpture
Length: 00:04:00
Year: 0000
Track Description:
(Sarah 086) Can lead to an obsession, really.

SHOW LESS

17
Ivy : Avenge
(Sarah 092) The female vocals will make you fall in love.

SHOW MORE

Track 1 from Avenge
Length: 00:03:11
Year: 0000
Track Description:
(Sarah 092) The female vocals will make you fall in love.

SHOW LESS

18
Aberdeen : Byron
(Sarah 093) One of the few things America ever did right. Also, I'm in love with Beth from this band (who lat [...]

SHOW MORE

Track 1 from Byron
Length: 00:03:34
Year: 0000
Track Description:
(Sarah 093) One of the few things America ever did right. Also, I'm in love with Beth from this band (who later went to join Trembling Blue Stars).

SHOW LESS

19
the field mice : Clearer
(Sarah 601) Every Field Mice song deserves to be on this mix, honestly. This one will have to do.

SHOW MORE

Track 3 from Skywriting
Length: 00:03:54
Year: 0000
Track Description:
(Sarah 601) Every Field Mice song deserves to be on this mix, honestly. This one will have to do.

SHOW LESS

20
Talulah Gosh : Spearmint Head
(Sarah 604) You can't talk about Talulah Gosh without thinking of this song. Pre-Heavenly.

SHOW MORE

Track 9 from They've Scoffed the Lot
Length: 00:01:55
Year: 0000
Track Description:
(Sarah 604) You can't talk about Talulah Gosh without thinking of this song. Pre-Heavenly.

SHOW LESS

21
Another Sunny Day : What's Happened to You, My Dearest Friend?
(Sarah 613) Perhaps I should have chosen "You Should All Be Murdered," but this song came on while I was makin [...]

SHOW MORE

Track 5 from London Weekend
Length: 00:02:59
Year: 0000
Track Description:
(Sarah 613) Perhaps I should have chosen "You Should All Be Murdered," but this song came on while I was making this mix and I couldn't leave it out. Harvey Williams before he went solo.

SHOW LESS

22
Even As We Speak : Falling Down the Stairs
(Sarah 614) Possibly the catchiest pop song to ever come out of Australia.

SHOW MORE

Track 3 from Feral Pop Frenzy
Length: 00:02:30
Year: 0000
Track Description:
(Sarah 614) Possibly the catchiest pop song to ever come out of Australia.

SHOW LESS
Tag Board
You must log in to leave a tag
Stuff
Quick Jump
niltiac's other mixes
Related mixes
recent visitors
show all