[?]
Not a member? Sign-up now, it's free!
Login
[?]
These are links to some of the major sections in the mixtape collective.
Lists: Browse various lists that are generated by the loads of data we have collected.
Contests: Check out the latest contests, see previous winners, and find out how you can be a part
Music: Check out our ever-growing database of musical knowledge! Use it to find any artist, album, or track that has been entered since the birth of the site and rate and find detailed usage statistics.
Main
[?]
Tired of looking at the same old pages? Try checking out a random one, you never know what you might find...
Random!
take your time, i promise i dont mind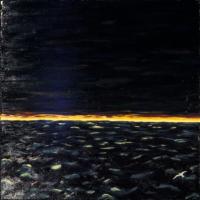 take your time, i promise i dont mind
Created by:
cst003
Tracks:
6
Length:
00:44:05
Keywords
1. length
2. inbetween
3. waiting
Created on
5/28/06 03:23am
Level
6
Points
2871
Total visitors
145
Unique visitors
70
description:
for the past few months ive been doing nothing but waiting in between small spurts of great activity. its killing me. great lengths in music and in theme to convey my mood.
tracklist
1
DNTEL : Pliesex Sielkimg
static background with ever so slightly changing funk.

SHOW MORE

Track 3 from Early Works For Me If It Works For You
Length: 00:05:07
Year: 1998
Track Description:
static background with ever so slightly changing funk.

SHOW LESS

2
Mogwai : 2 Rights Make 1 Wrong
mogwai's fucking killer at expressing the tension in between moments. aching vocals & guitar over a nice beat [...]

SHOW MORE

Track 7 from Rock Action
Length: 00:09:31
Year: 2001
Track Description:
mogwai's fucking killer at expressing the tension in between moments. aching vocals & guitar over a nice beat can lead to subtle changes from second to second

SHOW LESS

3
DJ Shadow : Mutual Slump
sampling bjork was the best thing he ever could have done. once again a simple sit around and do nothing sort [...]

SHOW MORE

Track 8 from Endtroducing.....
Length: 00:04:04
Year: 1996
Track Description:
sampling bjork was the best thing he ever could have done. once again a simple sit around and do nothing sort of song.

"i was scared i have to admit at first"

SHOW LESS

4
The Notwist : Noah (Remix)
the notwist are ace at programming their lonliness into the backgrounds and vocals of their songs. it shouldnt [...]

SHOW MORE

Track 5 from Loup EP
Length: 00:05:44
Year: 0000
Track Description:
the notwist are ace at programming their lonliness into the backgrounds and vocals of their songs. it shouldnt be surprising that a remix of a song about distance is a thousand times better than the original.

SHOW LESS

5
Kyuss : Space Cadet
'waiting is hard, fucking takes so long'

SHOW MORE

Track 5 from Welcome to Sky Valley
Length: 00:07:02
Year: 0000
Track Description:
'waiting is hard, fucking takes so long'

SHOW LESS

6
Do Make Say Think : Goodbye Enemy Airship
choose it partly because of its length, and partly because DMST is another band blessed with expressing the co [...]

SHOW MORE

Track 7 from Goodbye Enemy Airship The Landlord Is Dead
Length: 00:12:37
Year: 2000
Track Description:
choose it partly because of its length, and partly because DMST is another band blessed with expressing the concept of time spreading out.

SHOW LESS
Tag Board
You must log in to leave a tag
Stuff
Quick Jump
cst003's other mixes
Related mixes
recent visitors
show all