[?]
Not a member? Sign-up now, it's free!
Login
[?]
These are links to some of the major sections in the mixtape collective.
Lists: Browse various lists that are generated by the loads of data we have collected.
Contests: Check out the latest contests, see previous winners, and find out how you can be a part
Music: Check out our ever-growing database of musical knowledge! Use it to find any artist, album, or track that has been entered since the birth of the site and rate and find detailed usage statistics.
Main
[?]
Tired of looking at the same old pages? Try checking out a random one, you never know what you might find...
Random!
down tempo'd & a bit of a glitch fest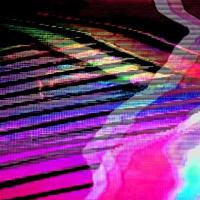 down tempo'd & a bit of a glitch fest
Created by:
cst003
Tracks:
12
Length:
00:59:49
Keywords
1. down tempo
2. glitch
3. chill
Created on
6/15/06 04:15pm
Level
7
Points
3136
Total visitors
129
Unique visitors
62
description:
almost another sit around and do nothing cd.. but with flair. centralized around repetitive layers & samplings. electonica influence, ill admit.
tracklist
1
Royksopp : In Space
introduction to quirky flowing sounds youre bound to hear. like a nice ride on the back of a kart on star-road [...]

SHOW MORE

Track 4 from Melody A.M.
Length: 00:03:30
Year: 2001
Track Description:
introduction to quirky flowing sounds youre bound to hear. like a nice ride on the back of a kart on star-road. and you just got three mushrooms.

SHOW LESS

2
Massive Attack : Angel
that building bass line in the beginning. depth charges throughout. entire song moves like honey until the cli [...]

SHOW MORE

Track 1 from Mezzanine
Length: 00:06:19
Year: 1998
Track Description:
that building bass line in the beginning. depth charges throughout. entire song moves like honey until the climax, joyous as it is. breaking through the atmosphere now.

SHOW LESS

3
Mum : asleep on a train
slowly building track, they'll keep adding layers on you. never seems to swell over your head. ending vocals h [...]

SHOW MORE

Track 5 from Yesterday Was Dramatic - Today Is OK
Length: 00:07:17
Year: 2000
Track Description:
slowly building track, they'll keep adding layers on you. never seems to swell over your head. ending vocals help blur into the next song.

SHOW LESS

4
Boards of Canada : The Devil Is In The Details
im a big fan of vocoders & quirky blips. gives up the feeling of common ground, and propels this mix into the [...]

SHOW MORE

Track 16 from Geogaddi
Length: 00:03:53
Year: 2002
Track Description:
im a big fan of vocoders & quirky blips. gives up the feeling of common ground, and propels this mix into the more cerebreal side.

SHOW LESS

5
Bjork : Undo
matmos have the best glitch sensibility ive ever heard. bjork coo-ing above all.

SHOW MORE

Track 4 from Vespertine
Length: 00:05:38
Year: 2001
Track Description:
matmos have the best glitch sensibility ive ever heard. bjork coo-ing above all.

SHOW LESS

6
The Notwist : Lichter (console remix)
the consistent bass line coupled with nice glitterings of sound across. multiple layers working together here. [...]

SHOW MORE

Track 1 from Lichter
Length: 00:05:04
Year: 2003
Track Description:
the consistent bass line coupled with nice glitterings of sound across. multiple layers working together here.

SHOW LESS

7
13 & God : Low Heaven
notwist building a mellow soundscape.. softly intense rapping over. harmony is beautiful.

SHOW MORE

Track 1 from 13 & God
Length: 00:04:32
Year: 2005
Track Description:
notwist building a mellow soundscape.. softly intense rapping over. harmony is beautiful.

SHOW LESS

8
RJD2 : Clean Living
most "lounge-esque" on this mix. nice groove throughout and indistinct lyrics help add to the down-tempo'd fee [...]

SHOW MORE

Track 8 from Since We Last Spoke
Length: 00:04:29
Year: 2004
Track Description:
most "lounge-esque" on this mix. nice groove throughout and indistinct lyrics help add to the down-tempo'd feeling.

SHOW LESS

9
Daft Punk : Make Love
vocoders have never sounded better than in the hands of the robot masters of funk. piano layer guides us throu [...]

SHOW MORE

Track 5 from Human After All
Length: 00:04:48
Year: 2005
Track Description:
vocoders have never sounded better than in the hands of the robot masters of funk. piano layer guides us through the positions.

SHOW LESS

10
RJD2 : Seasons
mm groovetastic. my mind dubs it sunshine hiphop.

SHOW MORE

Track 1 from Loose Ends
Length: 00:03:38
Year: 2003
Track Description:
mm groovetastic. my mind dubs it sunshine hiphop.

SHOW LESS

11
Four Tet : My Angel Rocks Back and Forth
fun with layers, once again. calm drum loops interspersed with glittering piano funk.

SHOW MORE

Track 4 from Rounds
Length: 00:05:07
Year: 2003
Track Description:
fun with layers, once again. calm drum loops interspersed with glittering piano funk.

SHOW LESS

12
Do Make Say Think : Chinatown
sounds like sitting in the street on a warm summer day with your eyes closed. many skitterings and glitchings [...]

SHOW MORE

Track 4 from & Yet & Yet
Length: 00:05:34
Year: 2002
Track Description:
sounds like sitting in the street on a warm summer day with your eyes closed. many skitterings and glitchings behind everything. such a light song, you might not notice it's passing.

SHOW LESS
Tag Board
You must log in to leave a tag
Stuff
Quick Jump
cst003's other mixes
Related mixes
recent visitors
show all