[?]
Not a member? Sign-up now, it's free!
Login
[?]
These are links to some of the major sections in the mixtape collective.
Lists: Browse various lists that are generated by the loads of data we have collected.
Contests: Check out the latest contests, see previous winners, and find out how you can be a part
Music: Check out our ever-growing database of musical knowledge! Use it to find any artist, album, or track that has been entered since the birth of the site and rate and find detailed usage statistics.
Main
[?]
Tired of looking at the same old pages? Try checking out a random one, you never know what you might find...
Random!
Cool Factor factory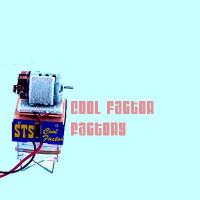 Cool Factor factory
Created by:
Clifford_Redd
Tracks:
14
Length:
00:57:29
Keywords
1. cool
2. chill
3. ugly cars
Created on
10/09/06 10:35pm
Level
4
Points
1961
Total visitors
89
Unique visitors
50
description:
Last summer, 2 months ago I decided to make a few mix cd's for my friends of songs on my computer. This is one of the mixes. Most of the songs were picked by myself and my good friend Tracy when we were throwing plastic golf balls at ugly cars that passed by on the street. We didn't hit any of the cars. :(

So maybe I'm not that cool, but songs can make you believe anything. I sure love music!
tracklist
1
Freestylers : Here We Go
if i had cardboard, i'd start out by breakdancing. that's cool if i ever heard of it.

SHOW MORE

Track 5 from We Rock Hard
Length: 00:04:55
Year: 0000
Track Description:
if i had cardboard, i'd start out by breakdancing. that's cool if i ever heard of it.

SHOW LESS

2
Cake : Cool Blue Reason
i talk to myself often. it's actually not too cool. well yes, actually, it is.

SHOW MORE

Track 12 from Prolonging the Magic
Length: 00:03:27
Year: 1998
Track Description:
i talk to myself often. it's actually not too cool. well yes, actually, it is.

SHOW LESS

3
Counting Crows : Raining in Baltimore
almost too cool for tears. who needs a phone call besides me on these types of days? (sunday, october 8, 200 [...]

SHOW MORE

Track 10 from August and everything after
Length: 00:04:41
Year: 0000
Track Description:
almost too cool for tears. who needs a phone call besides me on these types of days? (sunday, october 8, 2006)

SHOW LESS

4
Sole : Respect Pt. 3
sole makes cool music. this track just drips with the cool factor. the music is so cool and vibey.

SHOW MORE

Track 5 from Selling Live Water
Length: 00:04:13
Year: 2003
Track Description:
sole makes cool music. this track just drips with the cool factor. the music is so cool and vibey.

SHOW LESS

5
Aesop Rock : 11:35 (feat. Mr. Lif)
the last sole track seems to take place at 11:35 PM too. this ones faster, but still cool and elusive like.

SHOW MORE

Track 13 from Bazooka Tooth
Length: 00:04:23
Year: 2003
Track Description:
the last sole track seems to take place at 11:35 PM too. this ones faster, but still cool and elusive like.

SHOW LESS

6
K-OS : Commandante
so cool. it's like being out on a mission but you don't have to leave your house. makes you want to ambush s [...]

SHOW MORE

Track 6 from Joyful Rebellion
Length: 00:03:45
Year: 2004
Track Description:
so cool. it's like being out on a mission but you don't have to leave your house. makes you want to ambush someone and say hello.

SHOW LESS

7
DJ Shadow : Triplicate/Something Happened That Day
if i almost died (like dj shadow almost did) i might want to change things up too. i like that he made this a [...]

SHOW MORE

Track 11 from The Outsider
Length: 00:03:43
Year: 2006
Track Description:
if i almost died (like dj shadow almost did) i might want to change things up too. i like that he made this album. i like that people hate it. he's cool.

SHOW LESS

8
Radiohead : Lucky
just don't kill anyone again if you go out on a mission. just be cool.

SHOW MORE

Track 11 from OK Computer
Length: 00:04:19
Year: 1997
Track Description:
just don't kill anyone again if you go out on a mission. just be cool.

SHOW LESS

9
Bob Marley and The Wailers : Buffalo Soldier
my friends all say i'm so cool when bob marley is around to sing for us. how can two million be wrong?

SHOW MORE

Track 11 from Preacherman
Length: 00:04:17
Year: 1973
Track Description:
my friends all say i'm so cool when bob marley is around to sing for us. how can two million be wrong?

SHOW LESS

10
Neil Young : Southern Man
quite possibly the coolest dude who's recorded. with a voice like shredded violin strings at times, you can't [...]

SHOW MORE

Track 15 from Decade
Length: 00:05:29
Year: 1976
Track Description:
quite possibly the coolest dude who's recorded. with a voice like shredded violin strings at times, you can't get much cooler. honestly.

SHOW LESS

11
The Rolling Stones : Paint It Black
and quite possibly the coolest song ever recorded. there was some war tv show back in the early 90's that use [...]

SHOW MORE

Track 9 from Hot Rocks 1964- 1971
Length: 00:03:24
Year: 1972
Track Description:
and quite possibly the coolest song ever recorded. there was some war tv show back in the early 90's that used this song. cool.

SHOW LESS

12
The White Stripes : Seven Nation Army
could be the coolest song i've heard in all 39 years on this planet. or is that 20 years? still, it's so coo [...]

SHOW MORE

Track 1 from Elephant
Length: 00:03:51
Year: 2003
Track Description:
could be the coolest song i've heard in all 39 years on this planet. or is that 20 years? still, it's so cool.

SHOW LESS

13
Jewel : I'm Sensitive
pure musical genius, and so cool. i love that this track precedes the dr. dre one. cool!

SHOW MORE

Track 9 from Pieces of You
Length: 00:02:56
Year: 1995
Track Description:
pure musical genius, and so cool. i love that this track precedes the dr. dre one. cool!

SHOW LESS

14
Snoop Doggy Dogg : Who Am I (What's My Name)?
nothing says cool like following jewel's i'm senstive with old school snoop doggy dogg.

i'm sensiti [...]

SHOW MORE

Track 8 from Doggystyle
Length: 00:04:06
Year: 1993
Track Description:
nothing says cool like following jewel's i'm senstive with old school snoop doggy dogg.

i'm sensitive. fool. what's my name?

SHOW LESS
Tag Board
You must log in to leave a tag
Stuff
Quick Jump
Clifford_Redd's other mixes
Related mixes
recent visitors
show all