[?]
Not a member? Sign-up now, it's free!
Login
[?]
These are links to some of the major sections in the mixtape collective.
Lists: Browse various lists that are generated by the loads of data we have collected.
Contests: Check out the latest contests, see previous winners, and find out how you can be a part
Music: Check out our ever-growing database of musical knowledge! Use it to find any artist, album, or track that has been entered since the birth of the site and rate and find detailed usage statistics.
Main
[?]
Tired of looking at the same old pages? Try checking out a random one, you never know what you might find...
Random!
Fifteen Minutes of Flame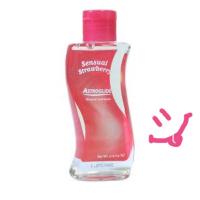 Fifteen Minutes of Flame
Created by:
Tourist
Tracks:
15
Length:
01:06:25
Keywords
1. Mix Contest 6
2. Mix Contest 6
3. Mix Contest 6
Created on
11/16/06 10:29am
Level
5
Points
2185
Total visitors
105
Unique visitors
61
This mix was ranked #15 out of 20 entries for this contest
description:
Steam steamy. Go easy, ha, this is my first contest.
tracklist
1
Love and Rockets : So Alive
Arrival at door, without warning. Snog in the doorway.

One of the sexiest songs I know. My sister [...]

SHOW MORE

Track 0 from Love and Rockets
Length: 00:04:17
Year: 1989
Track Description:
Arrival at door, without warning. Snog in the doorway.

One of the sexiest songs I know. My sister has this on cassette? I'll have to ask. What a great song.

SHOW LESS

2
Garbage : Alien Sex Fiend
Slow seduction.

Shirley shirley Shirley. When she sings La la la-la-la la la la-la-la my ex said [...]

SHOW MORE

Track 0 from Complete Garbage
Length: 00:04:37
Year: 0000
Track Description:
Slow seduction.

Shirley shirley Shirley. When she sings La la la-la-la la la la-la-la my ex said he would get this funny feeling in his pants. I'm not so worried about his pants anymore, but this is a dead sexy song.

SHOW LESS

3
Massive Attack : Be Thankful for What You've Got
Foreplay: the striptease.

Have you seen the video? It makes me with I'd stayed with Pilates more. [...]

SHOW MORE

Track 4 from Blue Lines
Length: 00:04:09
Year: 1991
Track Description:
Foreplay: the striptease.

Have you seen the video? It makes me with I'd stayed with Pilates more.

SHOW LESS

4
The Stooges : 1969
Bear skin rug: recreational sex.

This isn't because it has sixty nine in the title. I love the o [...]

SHOW MORE

Track 4 from SLC Punk Soundtrack
Length: 00:04:04
Year: 1993
Track Description:
Bear skin rug: recreational sex.

This isn't because it has sixty nine in the title. I love the opening to Trainspotting and I've had this fantasy of riding and clapping along to this song.

SHOW LESS

5
Clinic : Come Into Our Room
Invitation.

Well, c'mon then.

SHOW MORE

Track 7 from Walking With Thee
Length: 00:03:43
Year: 2002
Track Description:
Invitation.

Well, c'mon then.

SHOW LESS

6
Annie Lennox : Love Song for a Vampire
The feel good hit until slumber.

Should I just call this mix The Roadmap Into My Pants mix. I lov [...]

SHOW MORE

Track 0 from Little Bird [Single]
Length: 00:04:19
Year: 1993
Track Description:
The feel good hit until slumber.

Should I just call this mix The Roadmap Into My Pants mix. I love this song. I love Annie, maybe not like she'd love me, but I adore this slow building, sexy song.

SHOW LESS

7
Slowrush : Junkie
Play time's over. Damn the torpedoes, GO!

I lose control to this song. Look up the lyrics when yo [...]

SHOW MORE

Track 0 from Volume
Length: 00:04:20
Year: 2000
Track Description:
Play time's over. Damn the torpedoes, GO!

I lose control to this song. Look up the lyrics when you get bored.

SHOW LESS

8
Supergrass : Tales of Endurance (Parts 4, 5 & 6)
See title.

I should be so lucky to have Supergrass as drinking buddies. Love their music. Road ot [...]

SHOW MORE

Track 1 from Road to Rouen
Length: 00:05:31
Year: 2005
Track Description:
See title.

I should be so lucky to have Supergrass as drinking buddies. Love their music. Road ot Rouen was one of my favorite new albums last year.

SHOW LESS

9
David Motion & Sally Potter : A Change of Sex
Slow climax.

I need to see this movie. What a sexy soundtrack.

SHOW MORE

Track 0 from Orlando
Length: 00:01:44
Year: 1993
Track Description:
Slow climax.

I need to see this movie. What a sexy soundtrack.

SHOW LESS

10
David Bowie : Slow Burn
Again, see title.

Iman and Bowie are the coolest. I envy what I imagine they have as a couple. G [...]

SHOW MORE

Track 4 from Heathen
Length: 00:04:41
Year: 2002
Track Description:
Again, see title.

Iman and Bowie are the coolest. I envy what I imagine they have as a couple. Great album and I love so many songs off of it.

SHOW LESS

11
David Motion & Sally Potter : Coming (Deep Mix)
Find a rhythm.

I needed to lengthen, excuse the pun, the mix. Granted the other track was just mo [...]

SHOW MORE

Track 0 from Orlando
Length: 00:08:05
Year: 1993
Track Description:
Find a rhythm.

I needed to lengthen, excuse the pun, the mix. Granted the other track was just moaning, this is a dance song.

SHOW LESS

12
Tori Amos : Raspberry Swirl
Pulse pounding, sweaty monkey love.

I almost forgot this gem. I need a shower now.

SHOW MORE

Track 4 from From the Choirgirl Hotel
Length: 00:03:58
Year: 1998
Track Description:
Pulse pounding, sweaty monkey love.

I almost forgot this gem. I need a shower now.

SHOW LESS

13
The Beatles : Tomorrow Never Knows
Cuddle time.

Turn off your mind, relax and float down stream. Yes, sir.

SHOW MORE

Track 14 from Revolver
Length: 00:02:57
Year: 1966
Track Description:
Cuddle time.

Turn off your mind, relax and float down stream. Yes, sir.

SHOW LESS

14
Chris Cornell : Sunshower
The next day.

Mixed feelings? Sing for me, Chris.

SHOW MORE

Track 0 from Great Expectations: The Album
Length: 00:05:53
Year: 1998
Track Description:
The next day.

Mixed feelings? Sing for me, Chris.

SHOW LESS

15
The Pretenders : Bad Boys Get Spanked
Quicky before I leave.

I was going to use Angel of the Morning, but I decided I already had my mo [...]

SHOW MORE

Track 0 from Pretenders II
Length: 00:04:07
Year: 1981
Track Description:
Quicky before I leave.

I was going to use Angel of the Morning, but I decided I already had my moring mix. Thanks again, Chris. I heard this in Dogtown and Z-Boys and loved it. See you later this evening then?

SHOW LESS
Tag Board
You must log in to leave a tag
Stuff
Quick Jump
Tourist's other mixes
Related mixes
recent visitors
show all