[?]
Not a member? Sign-up now, it's free!
Login
[?]
These are links to some of the major sections in the mixtape collective.
Lists: Browse various lists that are generated by the loads of data we have collected.
Contests: Check out the latest contests, see previous winners, and find out how you can be a part
Music: Check out our ever-growing database of musical knowledge! Use it to find any artist, album, or track that has been entered since the birth of the site and rate and find detailed usage statistics.
Main
[?]
Tired of looking at the same old pages? Try checking out a random one, you never know what you might find...
Random!
Sex Bomb!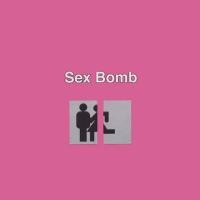 Sex Bomb!
Created by:
Azuken
Tracks:
10
Length:
00:36:16
Keywords
1. Mix Contest 6
2. Mix Contest 6
3. Mix Contest 6
Created on
11/18/06 04:34pm
Level
5
Points
2199
Total visitors
103
Unique visitors
59
This mix was ranked #13 out of 20 entries for this contest
description:
My mix for the 6th contest. I dont expect anyone to really like it.

Going with alot of classic stuff from the old days. Enjoy.
tracklist
1
Frank Sinatra : All Or Nothing At All
Great song to start the mix off. Shows how much one can love another. It also talks about how somone wants all [...]

SHOW MORE

Track 3 from Strangers In the Night
Length: 00:04:01
Year: 1966
Track Description:
Great song to start the mix off. Shows how much one can love another. It also talks about how somone wants all the love of one person.

SHOW LESS

2
Barry White : Can't get enough of your love
Once you have all her love, can you really get enough of it? Barry White is a pimp who probably got more sex t [...]

SHOW MORE

Track 8 from Barry's Gold
Length: 00:04:29
Year: 0000
Track Description:
Once you have all her love, can you really get enough of it? Barry White is a pimp who probably got more sex then anyone on MTC.

SHOW LESS

3
Johnny Cash : Would You Lay With Me (In a Field of Stone)
A beautiful song. yeah.

SHOW MORE

Track 8 from American III: Solitary Man
Length: 00:02:43
Year: 2000
Track Description:
A beautiful song. yeah.

SHOW LESS

4
Jimi Hendrix : Foxey Lady
This is the song that describes the women you want to have sex with. She is a foxey lady.

SHOW MORE

Track 11 from Experience Hendrix
Length: 00:03:18
Year: 1998
Track Description:
This is the song that describes the women you want to have sex with. She is a foxey lady.

SHOW LESS

5
Color Me Bad : I wanna sex you up
This is after the women has stripped, you serenade her with this song and it makes her want to have sex with y [...]

SHOW MORE

Track 1 from
Length: 00:03:46
Year:
Track Description:
This is after the women has stripped, you serenade her with this song and it makes her want to have sex with you. Works evertime.

SHOW LESS

6
R. Kelly : Bump N Grind
This is what I like to have sex too. A little bump and grind.

SHOW MORE

Track 2 from 12 Play
Length: 00:04:16
Year: 1993
Track Description:
This is what I like to have sex too. A little bump and grind.

SHOW LESS

7
Dean Martin : You're Nobody 'till Somebody Loves You
A good song to listen to while your having sex. Makes you appreciate the women your having sex with.

SHOW MORE

Track 1 from Dean Martin Hits Again Houston
Length: 00:01:58
Year: 0000
Track Description:
A good song to listen to while your having sex. Makes you appreciate the women your having sex with.

SHOW LESS

8
Billy Idol : Cradle of Love
An Amazingly hot song. Who dosent love to have sex to old rock.

SHOW MORE

Track 6 from Charmed Life
Length: 00:04:41
Year: 1990
Track Description:
An Amazingly hot song. Who dosent love to have sex to old rock.

SHOW LESS

9
The Cure : Love Song
Who dosent say they love you when your having sex. Good song to say it.

SHOW MORE

Track 4 from Disintegration
Length: 00:03:30
Year: 1989
Track Description:
Who dosent say they love you when your having sex. Good song to say it.

SHOW LESS

10
Tom Jones : Sex Bomb
The title track, and a good way to end the mix tape. Finale and fun. Sex bomb, sex bomb, your a sex bomb.

SHOW MORE

Track 1 from The Best of Tom Jones
Length: 00:03:34
Year: 0000
Track Description:
The title track, and a good way to end the mix tape. Finale and fun. Sex bomb, sex bomb, your a sex bomb.

SHOW LESS
Tag Board
You must log in to leave a tag
Stuff
Quick Jump
Azuken's other mixes
Related mixes
recent visitors
show all