[?]
Not a member? Sign-up now, it's free!
Login
[?]
These are links to some of the major sections in the mixtape collective.
Lists: Browse various lists that are generated by the loads of data we have collected.
Contests: Check out the latest contests, see previous winners, and find out how you can be a part
Music: Check out our ever-growing database of musical knowledge! Use it to find any artist, album, or track that has been entered since the birth of the site and rate and find detailed usage statistics.
Main
[?]
Tired of looking at the same old pages? Try checking out a random one, you never know what you might find...
Random!
'POP' says the balloon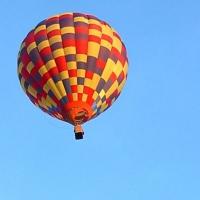 'POP' says the balloon
Created by:
Rover
Tracks:
12
Length:
00:48:55
Keywords
1. indie
2. covers
3. pop
Created on
11/21/06 10:43am
Level
6
Points
2752
Total visitors
107
Unique visitors
56
description:
Some time ago, I started to make a mix for a friend of mine. She listens mostly to Whitney Houston, Pussycat Dolls, Christina Aguilera, Chris De Burgh,... kind of music. Cheesy, plain pop, and a bit of commercial R&B.

We kind of grew apart (maybe it was the music xD), but I decided to finish this mix today. These are all indie-ish bands covering pop songs, and a bit of whatever-you-call-that-genre music in the end.
I know it's rather short, but this isn't the easiest theme. I hope you enjoy.
tracklist
1
Dismemberment Plan : Crush
Long, slow and breathtakingly sad. I love this, I love them. (get it!) Originally by Jennifer Paige.

SHOW MORE

Track 4 from Undercover 1
Length: 00:06:14
Year: 0000
Track Description:
Long, slow and breathtakingly sad. I love this, I love them. (get it!) Originally by Jennifer Paige.

SHOW LESS

2
Jose Gonzalez : Hand on Your Heart
Kylie Minogue is popular, everyone wants to cover her. Even Jose with the fragile voice. His voice isn't very [...]

SHOW MORE

Track 1 from Hand on Your Heart
Length: 00:03:50
Year: 2006
Track Description:
Kylie Minogue is popular, everyone wants to cover her. Even Jose with the fragile voice. His voice isn't very strong in this song, but he sounds earnest and heart-broken.

SHOW LESS

3
Clem Snide : Beautiful
Clem Snide covering Christina Aguilera. This one rocks.

SHOW MORE

Track 1 from A Beautiful EP
Length: 00:03:54
Year: 2003
Track Description:
Clem Snide covering Christina Aguilera. This one rocks.

SHOW LESS

4
The Postal Service : Against All Odds
Everything is possible. The Postal Service covering Phil Collins? Yes. Nice.

SHOW MORE

Track 14 from Wicker Park
Length: 00:04:21
Year: 0000
Track Description:
Everything is possible. The Postal Service covering Phil Collins? Yes. Nice.

SHOW LESS

5
Ben Gibbard : Complicated
Ben Gibbard is one half of The Postal Service. He covered some other popular songs, like 'Thriller' and 'Girls [...]

SHOW MORE

Track 7 from 2002-12-24: Todd Wehr Hall, Milwaukee School of Engineering, Milwaukee, WI, USA
Length: 00:04:30
Year: 0000
Track Description:
Ben Gibbard is one half of The Postal Service. He covered some other popular songs, like 'Thriller' and 'Girls just wanna have fun'. After
singing this song, he says:

The thing about that song that I love...I don't really understand what's so complicated! Like, it seems pretty cut and dry. Like, if somebody came to me and I was that guy and said "why do you have to make it so complicated?" I'd be like, what are you talking about? I like to dress up differently with different people. I live a double life here. We have this thing at home that I really like, but at the same time I like to wear a tie and dress up. I'm not taking off these
preppy clothes, I fucking like 'em!

SHOW LESS

6
Ted Leo and the Pharmacists : Since You Been Gone
Ted Leo tries to sound feminine when singing the chorus. Which makes it even funnier to listen to.

SHOW MORE

Track 0 from
Length: 00:03:38
Year:
Track Description:
Ted Leo tries to sound feminine when singing the chorus. Which makes it even funnier to listen to.

SHOW LESS

7
Travis : ...Baby One More Time
Hehe, the high voices in this track (the ones repeating Britney in the original) are very nice.

SHOW MORE

Track 3 from Turn (CD 2)
Length: 00:03:32
Year: 1999
Track Description:
Hehe, the high voices in this track (the ones repeating Britney in the original) are very nice.

SHOW LESS

8
Belle & Sebastian : Video Killed the Radio Star
I love Belle & Sebastian so much...They actually performed this song with a former member of 'The Buggles.' [...]

SHOW MORE

Track 6 from Now That's What I Call Indie Covers!
Length: 00:03:35
Year: 2005
Track Description:
I love Belle & Sebastian so much...They actually performed this song with a former member of 'The Buggles.'

SHOW LESS

9
The Flaming Lips : Can't Get You Out of My Head (KEXP version)
Even more sensual than the Kylie Minogue original.

SHOW MORE

Track 2 from Fight Test EP
Length: 00:04:07
Year: 2003
Track Description:
Even more sensual than the Kylie Minogue original.

SHOW LESS

10
Ben Kweller : BK Baby
A short song. If you don't listen carefully, you would think it's just one of his usual songs. Does this ring [...]

SHOW MORE

Track 1 from Freak Out It's Ben Kweller
Length: 00:01:50
Year: 2000
Track Description:
A short song. If you don't listen carefully, you would think it's just one of his usual songs. Does this ring a bell?

Something grabs ahold of me tightly
Flow like a harpoon daily and nightly

It's Vanilla Ice's "Ice Ice Baby", yes indeed.

SHOW LESS

11
Jonathan Coulton : Baby Got Back
A country-ish version of the original song by Sir Mix Alot. The intro is nice, especially. Jonathan Coulton ha [...]

SHOW MORE

Track 5 from Thing a Week 1
Length: 00:05:30
Year: 2005
Track Description:
A country-ish version of the original song by Sir Mix Alot. The intro is nice, especially. Jonathan Coulton has a pleasant, plain voice.

SHOW LESS

12
Ben Folds : Bitches Ain't Shit (explicit version)
This song totally shocked me when I first heard it. No wonder, Dr.Dre, 50 Cent, Kanye West, Lil' Jon,... all p [...]

SHOW MORE

Track 2 from Bitches Ain't Shit
Length: 00:03:54
Year: 0000
Track Description:
This song totally shocked me when I first heard it. No wonder, Dr.Dre, 50 Cent, Kanye West, Lil' Jon,... all performed this very dirty song. And so did Ben Folds. And it's HILARIOUS. Get it somewhere please. Or at least look up the lyrics!
Move up the block as we groove down the block
See my girl's house, Dre, pass the glock
Kick in the door, I look on the floor
It's my little cousin Daz and he's fuckin' my hoe
I uncocked my shit...
I'm heart-broke but I'm still locked
Man, fuck that bitch!
...3,...4,...


SHOW LESS
Tag Board
You must log in to leave a tag
Stuff
Quick Jump
Rover's other mixes
Related mixes
recent visitors
show all