[?]
Not a member? Sign-up now, it's free!
Login
[?]
These are links to some of the major sections in the mixtape collective.
Lists: Browse various lists that are generated by the loads of data we have collected.
Contests: Check out the latest contests, see previous winners, and find out how you can be a part
Music: Check out our ever-growing database of musical knowledge! Use it to find any artist, album, or track that has been entered since the birth of the site and rate and find detailed usage statistics.
Main
[?]
Tired of looking at the same old pages? Try checking out a random one, you never know what you might find...
Random!
Smoking in the Rain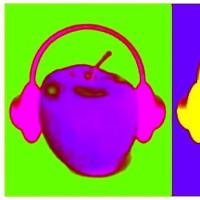 Smoking in the Rain
Created by:
tellinore
Tracks:
12
Length:
00:42:40
Keywords
1. Indie
2. Rock
3. 4evaz
Created on
9/26/07 04:35pm
Level
3
Points
1647
Total visitors
44
Unique visitors
26
description:
I'm going to an Apples in Stereo concert tonight, so I need a mixtape to listen to on the way there. This is that mixtape. It's fairly random.
tracklist
1
Tokyo Police Club : Cheer It On
Good starter to get me pumped up.

SHOW MORE

Track 1 from A Lesson in Crime
Length: 00:01:59
Year: 2006
Track Description:
Good starter to get me pumped up.

SHOW LESS

2
Les Savy Fav : The Year Before the Year 2000
Song off of their (really good) new album.

SHOW MORE

Track 3 from Let's Stay Friends
Length: 00:02:27
Year: 2007
Track Description:
Song off of their (really good) new album.

SHOW LESS

3
Statehood : Giants
Here's my obligatory former Dismemberment Plan pick. This is Eric Axelson and Joe Easely's new band. Eric used [...]

SHOW MORE

Track 2 from Lies and Rhetoric
Length: 00:02:47
Year: 2007
Track Description:
Here's my obligatory former Dismemberment Plan pick. This is Eric Axelson and Joe Easely's new band. Eric used to be in...

SHOW LESS

4
Maritime : Guns of Navarone
...this band. I think Eric Axelson left this band, but they're still good. This is their new album.

SHOW MORE

Track 1 from Heresy and the Hotel Choir
Length: 00:02:59
Year: 2007
Track Description:
...this band. I think Eric Axelson left this band, but they're still good. This is their new album.

SHOW LESS

5
Travis Morrison : Hawkins' Rock
And to complete this ex-Dismemberment Plan trifecta, this is my man T-Mo.

SHOW MORE

Track 8 from All Y'All
Length: 00:03:57
Year: 2007
Track Description:
And to complete this ex-Dismemberment Plan trifecta, this is my man T-Mo.

SHOW LESS

6
Aqueduct : Frantic (Roman Polanski Version)
This band is actually opening up for the Apples tonight.

SHOW MORE

Track 8 from I Sold Gold
Length: 00:03:04
Year: 2005
Track Description:
This band is actually opening up for the Apples tonight.

SHOW LESS

7
The Apples in Stereo : 20 Cases Suggestive Of...
Of course I have to put them on here.

SHOW MORE

Track 4 from The Discovery of a World Inside the Moone
Length: 00:02:53
Year: 2000
Track Description:
Of course I have to put them on here.

SHOW LESS

8
Enon : Mr. Ratatatatat
This song has far too many ta-ta-tat-tat's.

SHOW MORE

Track 9 from Grass Geyers Carbon Clouds
Length: 00:03:24
Year: 2007
Track Description:
This song has far too many ta-ta-tat-tat's.

SHOW LESS

9
Stars : The Beginning After the End
Good album from this year.

SHOW MORE

Track 1 from In Our Bedroom After the War
Length: 00:03:49
Year: 2007
Track Description:
Good album from this year.

SHOW LESS

10
Animal Collective : Unsolved Mysteries
I'm still not a huge fan of Animal Collective, but they're sort of growing on me.

SHOW MORE

Track 2 from Strawberry Jam
Length: 00:04:25
Year: 2007
Track Description:
I'm still not a huge fan of Animal Collective, but they're sort of growing on me.

SHOW LESS

11
Kevin Drew : Tbtf
Technically it's "Broken Social Scene Presents...Kevin Drew", but I think that's just silly.

SHOW MORE

Track 2 from Spirit If...
Length: 00:03:52
Year: 2007
Track Description:
Technically it's "Broken Social Scene Presents...Kevin Drew", but I think that's just silly.

SHOW LESS

12
Do Make Say Think : Auberge Le Mouton Noir
I saw Do Make Say Think last night. It was really awesome. A good way to end the mix, I think.

SHOW MORE

Track 3 from Winter Hymn Country Hymn Secret Hymn
Length: 00:07:04
Year: 2003
Track Description:
I saw Do Make Say Think last night. It was really awesome. A good way to end the mix, I think.

SHOW LESS
Tag Board
You must log in to leave a tag
Stuff
Quick Jump
tellinore's other mixes
Related mixes
recent visitors
show all