[?]
Not a member? Sign-up now, it's free!
Login
[?]
These are links to some of the major sections in the mixtape collective.
Lists: Browse various lists that are generated by the loads of data we have collected.
Contests: Check out the latest contests, see previous winners, and find out how you can be a part
Music: Check out our ever-growing database of musical knowledge! Use it to find any artist, album, or track that has been entered since the birth of the site and rate and find detailed usage statistics.
Main
[?]
Tired of looking at the same old pages? Try checking out a random one, you never know what you might find...
Random!
let's talk about sex...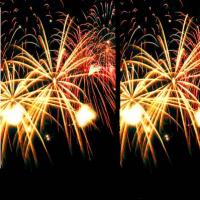 let's talk about sex...
Created by:
kelsey_kay
Tracks:
9
Length:
00:31:21
Keywords
1. sex
2. love
3. dance
Created on
1/03/07 07:16pm
Level
4
Points
1956
Total visitors
68
Unique visitors
39
description:
a smooth and sultry mix about S-E-X. songs that are just so damn sexy they make you want to jump into bed.
tracklist
1
CSS : Music Is My Hot, Hot Sex
come on. look at the title. everyone needs music, like they need sex.

SHOW MORE

Track 10 from Cansei de Ser Sexy
Length: 00:03:07
Year: 2006
Track Description:
come on. look at the title. everyone needs music, like they need sex.

SHOW LESS

2
Outkast : Take Off Your Cool
mellow, slow. a song about taking off your clothes...i mean cool.

SHOW MORE

Track 0 from Speakerboxx/The Love Below
Length: 00:02:39
Year: 0000
Track Description:
mellow, slow. a song about taking off your clothes...i mean cool.

SHOW LESS

3
Death from Above 1979 : Pull Out
fast-paced, loud, sexy. the best 2 minutes ever.

SHOW MORE

Track 10 from You're A Woman, I'm A Machine
Length: 00:01:50
Year: 2004
Track Description:
fast-paced, loud, sexy. the best 2 minutes ever.

SHOW LESS

4
Radiohead : Talk Show Host
radiohead makes some goooood music. i love the beat and guitar in this song.

SHOW MORE

Track 21 from Towering Above the Rest [Disc 1]
Length: 00:05:13
Year: 2003
Track Description:
radiohead makes some goooood music. i love the beat and guitar in this song.

SHOW LESS

5
Samantha James : Rise
a sweet song to groove to. all dancy and stuff.

SHOW MORE

Track 0 from Om Lounge, Vol 10
Length: 00:04:23
Year: 0000
Track Description:
a sweet song to groove to. all dancy and stuff.

SHOW LESS

6
Har Mar Superstar : Cut Me Up
just makes you want to dance and dance

SHOW MORE

Track 0 from The Handler
Length: 00:03:09
Year: 0000
Track Description:
just makes you want to dance and dance

SHOW LESS

7
Kasabian : L.S.F. (Lost Souls Forever)
kasabian = love.

SHOW MORE

Track 0 from Kasabian
Length: 00:03:17
Year: 2004
Track Description:
kasabian = love.

SHOW LESS

8
Goldfrapp : Train
it's so....synth-ed...mmmm...

SHOW MORE

Track 2 from Black Cherry
Length: 00:04:11
Year: 2003
Track Description:
it's so....synth-ed...mmmm...

SHOW LESS

9
Spoon : I Turn My Camera On
two words: hot beat.

SHOW MORE

Track 3 from Gimme Fiction
Length: 00:03:32
Year: 2005
Track Description:
two words: hot beat.

SHOW LESS
Tag Board
You must log in to leave a tag
Stuff
Quick Jump
kelsey_kay's other mixes
Related mixes
recent visitors
show all