[?]
Not a member? Sign-up now, it's free!
Login
[?]
These are links to some of the major sections in the mixtape collective.
Lists: Browse various lists that are generated by the loads of data we have collected.
Contests: Check out the latest contests, see previous winners, and find out how you can be a part
Music: Check out our ever-growing database of musical knowledge! Use it to find any artist, album, or track that has been entered since the birth of the site and rate and find detailed usage statistics.
Main
[?]
Tired of looking at the same old pages? Try checking out a random one, you never know what you might find...
Random!
Songs I love so much I could scream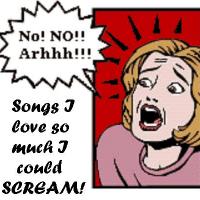 Songs I love so much I could scream
Created by:
Rachael
Tracks:
12
Length:
00:50:37
Keywords
1. scream
2. love
3. memorable
Created on
10/05/06 02:35am
Level
6
Points
2961
Total visitors
129
Unique visitors
71
description:
Collection of a few songs that had an immediate impact on me for whatever unique reason. Many of them were the beginning of a love affair with that particular band or singer. Songs I'll always come back to. Songs I need.
tracklist
1
The Decemberists : The Mariner's Revenge Song
The greatest revenge song of all time. It doesn't really flow well with the others being a sea shanty an' all [...]

SHOW MORE

Track 10 from Picaresque
Length: 00:08:45
Year: 2005
Track Description:
The greatest revenge song of all time. It doesn't really flow well with the others being a sea shanty an' all but it's just too incredible to leave out.

SHOW LESS

2
The Cat Empire : How To Explain?
My happy song. This song can always bring me out of a foul mood and is especially useful when pumping yourself [...]

SHOW MORE

Track 1 from Self Titled
Length: 00:03:37
Year: 2003
Track Description:
My happy song. This song can always bring me out of a foul mood and is especially useful when pumping yourself up for a big night out on the town. The brass makes me wanna dance til the cows come home

SHOW LESS

3
Camille : Au port
So french it can transport you to the streets of Paris when your swatting mosquitoes and throwing snags on the [...]

SHOW MORE

Track 11 from Le Fil
Length: 00:02:56
Year: 2006
Track Description:
So french it can transport you to the streets of Paris when your swatting mosquitoes and throwing snags on the barbie. What a voice, and a great beat.

SHOW LESS

4
Janis Joplin : Move Over
This song is fierce. The strength in her voice is both empowering and intimidating. Good one to listen to when [...]

SHOW MORE

Track 1 from Pearl
Length: 00:03:43
Year: 1971
Track Description:
This song is fierce. The strength in her voice is both empowering and intimidating. Good one to listen to when a boy has been 'toying with your affections'

SHOW LESS

5
Led Zeppelin : Babe I'm Gonna Leave You
I love how this song slowly builds to finally culminate in a painful, harrowing Robert Plant style scream. One [...]

SHOW MORE

Track 2 from Led Zeppelin
Length: 00:06:42
Year: 1969
Track Description:
I love how this song slowly builds to finally culminate in a painful, harrowing Robert Plant style scream. One of my Led Zeppelin favourites.

SHOW LESS

6
David Bowie : Sweet Thing
I fell in love with Bowie after hearing these three songs. You can't seperate them so just count them as one [...]

SHOW MORE

Track 3 from Diamond Dogs
Length: 00:03:38
Year: 1974
Track Description:
I fell in love with Bowie after hearing these three songs. You can't seperate them so just count them as one

SHOW LESS

7
David Bowie : Candidate
The three as a whole are beautifully structured with incredible lyrics.

SHOW MORE

Track 4 from Diamond Dogs
Length: 00:02:40
Year: 1974
Track Description:
The three as a whole are beautifully structured with incredible lyrics.

SHOW LESS

8
David Bowie : Sweet Thing (reprise)
They ooze sleaze and sex, but are hauntingly lonesome. I know this all sounds corny but they really are great! [...]

SHOW MORE

Track 5 from Diamond Dogs
Length: 00:02:32
Year: 1974
Track Description:
They ooze sleaze and sex, but are hauntingly lonesome. I know this all sounds corny but they really are great!

SHOW LESS

9
Radiohead : Talk Show Host
One of my all time favourite Radiohead songs. Exquisite.

SHOW MORE

Track 0 from Street Spirit (Fade Out) Single
Length: 00:04:16
Year: 1996
Track Description:
One of my all time favourite Radiohead songs. Exquisite.

SHOW LESS

10
The Shins : New Slang
I first heard this song on that piece of crap movie Garden State, and even then it stuck in my mind when I had [...]

SHOW MORE

Track 6 from Oh, Inverted World
Length: 00:03:51
Year: 2001
Track Description:
I first heard this song on that piece of crap movie Garden State, and even then it stuck in my mind when I hadn't even heard the whole song and I didn't know what it was about. Really beautiful song. Great lyrics.

SHOW LESS

11
Simon & Garfunkel : The Sound of Silence
I have great memories associated with this song, as it was a favourite of mine as a child. I can remember list [...]

SHOW MORE

Track 1 from The Sounds of Silence
Length: 00:03:04
Year: 1966
Track Description:
I have great memories associated with this song, as it was a favourite of mine as a child. I can remember listening to it with my dad on the old record player. It's a classic and a piece of history.

SHOW LESS

12
Marcy Playground : The Angel of the Forever Sleep
This is my favourite song to listen to when i'm falling asleep. Peaceful and comforting.

SHOW MORE

Track 2 from Sex and Candy Single
Length: 00:04:53
Year: 1998
Track Description:
This is my favourite song to listen to when i'm falling asleep. Peaceful and comforting.

SHOW LESS
Tag Board
You must log in to leave a tag
Stuff
Quick Jump
Rachael's other mixes
Related mixes
recent visitors
show all