[?]
Not a member? Sign-up now, it's free!
Login
[?]
These are links to some of the major sections in the mixtape collective.
Lists: Browse various lists that are generated by the loads of data we have collected.
Contests: Check out the latest contests, see previous winners, and find out how you can be a part
Music: Check out our ever-growing database of musical knowledge! Use it to find any artist, album, or track that has been entered since the birth of the site and rate and find detailed usage statistics.
Main
[?]
Tired of looking at the same old pages? Try checking out a random one, you never know what you might find...
Random!
Hell Of A Place To Make Your Fortune: A Deadwood Mix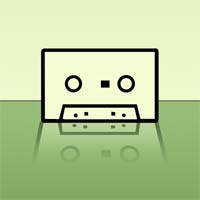 Hell Of A Place To Make Your Fortune: A Deadwood Mix
Created by:
ViciousBleu
Tracks:
16
Length:
00:55:07
Keywords
1. Deadwood
2. Swedgin
3. Fanmix
Created on
1/11/07 07:28am
Level
4
Points
1893
Total visitors
44
Unique visitors
26
description:
Originally Created July 2006: When I wasn't watching Deadwood this summer, I was talking about Deadwood or listening to this mix wondering when I could watch more Deadwood.
tracklist
1
David Schwartz : Theme From Deadwood
Obvious.

SHOW MORE

Track 2 from Deadwood: Music From HBO Original Series
Length: 00:01:34
Year: 2005
Track Description:
Obvious.

SHOW LESS

2
Tom Waits : Little Drop of Poison
If Mr. Waits wants a little poison in his town, Deadwood is drowning in the stuff.

SHOW MORE

Track 5 from Orphans: Bawlers
Length: 00:03:09
Year: 2006
Track Description:
If Mr. Waits wants a little poison in his town, Deadwood is drowning in the stuff.

SHOW LESS

3
Nick Cave And The Bad Seeds : Red Right Hand
A song about the Faustian like bargins people will make to get what they want at any costs.

SHOW MORE

Track 5 from Let Love In
Length: 00:06:10
Year: 1994
Track Description:
A song about the Faustian like bargins people will make to get what they want at any costs.

SHOW LESS

4
Chris Thomas King : Hard Time Killing Floor Blues
Mellow bluesy song. I once had a playlist of just this one song I listened to for days.

SHOW MORE

Track 6 from O Brother, Where Art Thou?
Length: 00:02:42
Year: 2000
Track Description:
Mellow bluesy song. I once had a playlist of just this one song I listened to for days.

SHOW LESS

5
Bob Dylan : Not Dark Yet
One of the songs that played over the credits that I became obsessed with this summer.

SHOW MORE

Track 7 from Time Out of Mind
Length: 00:06:29
Year: 1997
Track Description:
One of the songs that played over the credits that I became obsessed with this summer.

SHOW LESS

6
Tom Waits : Lucinda
Another song about Faust.

SHOW MORE

Track 6 from Orphans: Brawlers
Length: 00:04:52
Year: 2006
Track Description:
Another song about Faust.

SHOW LESS

7
June Carter Cash : Will the Circle be Unbroken?
From the show's original soundtrack.

SHOW MORE

Track 5 from Deadwood: Music From HBO Original Series
Length: 00:04:05
Year: 2005
Track Description:
From the show's original soundtrack.

SHOW LESS

8
robert johnson : Cross Road Blues (Take 1)
More blues songs about selling your soul to the devil.

SHOW MORE

Track 17 from The Complete Recordings: Disc 1
Length: 00:02:41
Year: 0000
Track Description:
More blues songs about selling your soul to the devil.

SHOW LESS

9
Tom Waits : Goin' Out West
It's where the gold is, after all.

SHOW MORE

Track 10 from Bone Machine
Length: 00:03:22
Year: 1992
Track Description:
It's where the gold is, after all.

SHOW LESS

10
Danny Elfman : Shoe Stealing
Instrumental.

SHOW MORE

Track 10 from Big Fish
Length: 00:00:54
Year: 2003
Track Description:
Instrumental.

SHOW LESS

11
Johnny Cash : Don't Take Your Guns to Town
Or Seth will punch you around to rid himself of certian other *ehem* tensions.

SHOW MORE

Track 13 from murder
Length: 00:03:04
Year: 2000
Track Description:
Or Seth will punch you around to rid himself of certian other *ehem* tensions.

SHOW LESS

12
Michael J. Sheehy : Twisted Little Man
The real Swedgin theme song.

SHOW MORE

Track 19 from Deadwood: Music From HBO Original Series
Length: 00:03:54
Year: 2005
Track Description:
The real Swedgin theme song.

SHOW LESS

13
Lyle Lovett : Old Friend
From the show's original soundtrack.

SHOW MORE

Track 13 from I Love Everybody
Length: 00:03:13
Year: 1994
Track Description:
From the show's original soundtrack.

SHOW LESS

14
Leonard Cohen : Chelsea Hotel No. 2
Cy's brothel is a little more fitting to unrequited love songs.

SHOW MORE

Track 2 from New Skin for the Old Ceremony
Length: 00:03:05
Year: 1972
Track Description:
Cy's brothel is a little more fitting to unrequited love songs.

SHOW LESS

15
Tom Waits : Reeperbahn
Welcome to the Gem, cause when the apple is gone, there's always the core.

SHOW MORE

Track 11 from Alice
Length: 00:04:04
Year: 2002
Track Description:
Welcome to the Gem, cause when the apple is gone, there's always the core.

SHOW LESS

16
Jim Croce : Cigarettes, Whiskey and Wild Wild Women
I couldn't resist adding this at the end. I know all the words and everything.

SHOW MORE

Track 5 from Home Recordings: Americana
Length: 00:01:49
Year: 2003
Track Description:
I couldn't resist adding this at the end. I know all the words and everything.

SHOW LESS
Tag Board
You must log in to leave a tag
Stuff
Quick Jump
ViciousBleu's other mixes
Related mixes
recent visitors
show all