[?]
Not a member? Sign-up now, it's free!
Login
[?]
These are links to some of the major sections in the mixtape collective.
Lists: Browse various lists that are generated by the loads of data we have collected.
Contests: Check out the latest contests, see previous winners, and find out how you can be a part
Music: Check out our ever-growing database of musical knowledge! Use it to find any artist, album, or track that has been entered since the birth of the site and rate and find detailed usage statistics.
Main
[?]
Tired of looking at the same old pages? Try checking out a random one, you never know what you might find...
Random!
Weight Room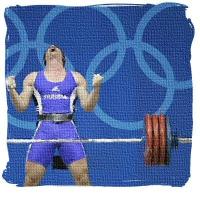 Weight Room
Created by:
insanemetal187
Tracks:
13
Length:
00:48:21
Keywords
1. lifting
2. pumped up
3. explosive
Created on
6/07/06 08:48pm
Level
3
Points
1716
Total visitors
106
Unique visitors
56
description:
This mix has some good build up songs lead into to power songs back to build up songs. So you can get pumped for your sets, pound out the reps and then get ready for the next set. By the time this mix is done you'll throw down your headphones and lift out of pure adrenline.
tracklist
1
30 Seconds to Mars : Attack
no description

SHOW MORE

Track 1 from A Beautiful Lie
Length: 00:03:09
Year: 2005
Track Description:
no description

SHOW LESS

2
bubba sparxxx : Back In The Mud
This is a fun song and it will get you bouncing around for your warm up sets.

SHOW MORE

Track 0 from madden 2005
Length: 00:04:15
Year: 0000
Track Description:
This is a fun song and it will get you bouncing around for your warm up sets.

SHOW LESS

3
Foo Fighters : Best of You
Another slow build up song but you'll have goosebumps while this one gets you ready for those first few sets. [...]

SHOW MORE

Track 3 from In Your Honor
Length: 00:04:15
Year: 2005
Track Description:
Another slow build up song but you'll have goosebumps while this one gets you ready for those first few sets.

SHOW LESS

4
Jimmy Eat World : Sweetness
This one will help you pump out those light sets with quick authority and little effort.

SHOW MORE

Track 5 from Bleed American
Length: 00:03:40
Year: 2001
Track Description:
This one will help you pump out those light sets with quick authority and little effort.

SHOW LESS

5
Godsmack : Whatever
Building up from those lighter sets this will get the fire starting.

SHOW MORE

Track 0 from Godsmack
Length: 00:03:26
Year: 0000
Track Description:
Building up from those lighter sets this will get the fire starting.

SHOW LESS

6
Pantera : fucking hostile
heres where the fire really explodes. Short but sweet for those heavy sets with low reps. This track will he [...]

SHOW MORE

Track 4 from Vuglar Display of Power
Length: 00:02:48
Year: 1992
Track Description:
heres where the fire really explodes. Short but sweet for those heavy sets with low reps. This track will help you tear it up.

SHOW LESS

7
Mudvayne : Happy?
this will help keep that rage up.

SHOW MORE

Track 0 from Lost and Found
Length: 00:03:37
Year: 2005
Track Description:
this will help keep that rage up.

SHOW LESS

8
system of a down : sugar
Now it gets harders and the music gets faster.

SHOW MORE

Track 3 from system of a down
Length: 00:02:33
Year: 1998
Track Description:
Now it gets harders and the music gets faster.

SHOW LESS

9
A.F.I. : Total Immortal
This is a good one to rest to but it will help keep the adrenaline going.

SHOW MORE

Track 4 from All Hallow's Eve EP
Length: 00:02:44
Year: 1999
Track Description:
This is a good one to rest to but it will help keep the adrenaline going.

SHOW LESS

10
Rage Against the Machine : Freedom
By the end of this song you'll be screaming for the next set.

SHOW MORE

Track 10 from Rage Against the Machine
Length: 00:06:06
Year: 1992
Track Description:
By the end of this song you'll be screaming for the next set.

SHOW LESS

11
Static X : Push It
This one will try and carry Freedom to the next song. It's good for resting while trying to keep up the adren [...]

SHOW MORE

Track 0 from Wisconsin Death Trip
Length: 00:02:35
Year: 0000
Track Description:
This one will try and carry Freedom to the next song. It's good for resting while trying to keep up the adrenaline

SHOW LESS

12
Chiodos : All Nereids Beware
This song has it's ups and downs. If you hit those ups at the right time no weight will be high enough.

SHOW MORE

Track 0 from All's Well That Ends Well
Length: 00:04:05
Year: 0000
Track Description:
This song has it's ups and downs. If you hit those ups at the right time no weight will be high enough.

SHOW LESS

13
Refused : New Noise
By the end of this song you won't even need steriods to lift those heavy weights. Just throw down the music p [...]

SHOW MORE

Track 6 from The Shape of Punk to Come: A Chimerical Bombation in 12 Bursts
Length: 00:05:08
Year: 1998
Track Description:
By the end of this song you won't even need steriods to lift those heavy weights. Just throw down the music player and tear that weight room apart.

SHOW LESS
Tag Board
You must log in to leave a tag
Stuff
Quick Jump
insanemetal187's other mixes
Related mixes
recent visitors
show all