[?]
Not a member? Sign-up now, it's free!
Login
[?]
These are links to some of the major sections in the mixtape collective.
Lists: Browse various lists that are generated by the loads of data we have collected.
Contests: Check out the latest contests, see previous winners, and find out how you can be a part
Music: Check out our ever-growing database of musical knowledge! Use it to find any artist, album, or track that has been entered since the birth of the site and rate and find detailed usage statistics.
Main
[?]
Tired of looking at the same old pages? Try checking out a random one, you never know what you might find...
Random!
Reading Part 2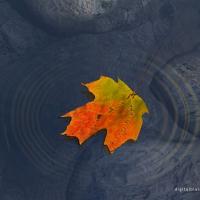 Reading Part 2
Created by:
insanemetal187
Tracks:
11
Length:
01:15:38
Keywords
1. chill
2. relaxing
3. dream theater lovin
Created on
6/17/06 07:36pm
Level
4
Points
1927
Total visitors
115
Unique visitors
59
description:
After a few comments on my other reading mix i decided to please my fans and make one with close to no vocals. The vocals in it are good and soothing. Also there isn't much vocals expect for in the Dream Theater songs and his voice is great. The only other vocals are in the Muse song and they work more as another instrument and don't really interupt the flow. Im actually pretty proud of this mix. It has some amazing guitar and bass songs along with some soothing songs that just relax you thinking about them. Also there are some decent techno-ish style songs that put a little pep in your step. Overall it's a really relaxing mix. If you can't read to it you can sure as hell just listen to it to put you to sleep or just to relax after a long day. Enjoy.
tracklist
1
Dream Theater : Regression
I thought this was a neat way to start the mix off. Kinda pulls you in to it.

SHOW MORE

Track 1 from Scenes from a Memory
Length: 00:02:06
Year: 0000
Track Description:
I thought this was a neat way to start the mix off. Kinda pulls you in to it.

SHOW LESS

2
Dream Theater : Overture 1928
One of my favorite Dream Theater songs. Flows great and is just wonderful to listen to. Not too heavy but no [...]

SHOW MORE

Track 2 from Scenes from a Memory
Length: 00:03:37
Year: 0000
Track Description:
One of my favorite Dream Theater songs. Flows great and is just wonderful to listen to. Not too heavy but not light. Great song to just relax to.

SHOW LESS

3
Incubus : Battlestar Scralatchitica
A hip song. A techno-ish feel to it. A little song to help you tap your foot too and just grove.

SHOW MORE

Track 10 from Make Yourself
Length: 00:03:49
Year: 1999
Track Description:
A hip song. A techno-ish feel to it. A little song to help you tap your foot too and just grove.

SHOW LESS

4
les claypool : Off-White Guilt
Amazing free style bass. Great song, easy listening, nice addition.

SHOW MORE

Track 0 from of whales and woe
Length: 00:02:21
Year: 0000
Track Description:
Amazing free style bass. Great song, easy listening, nice addition.

SHOW LESS

5
Nine Inch Nails : pilgrimage
A build up song before i start to slow things down. It's probably one of the darker songs on this mix but it' [...]

SHOW MORE

Track 9 from The Fragile Disc 1
Length: 00:03:34
Year: 1999
Track Description:
A build up song before i start to slow things down. It's probably one of the darker songs on this mix but it's a goody.

SHOW LESS

6
DJ Shadow : Stem/Long Stem / Transmission 2
Great song to relax to. It starts off slow, gets fast and chills out for the ending.

SHOW MORE

Track 7 from Endtroducing.....
Length: 00:09:22
Year: 1996
Track Description:
Great song to relax to. It starts off slow, gets fast and chills out for the ending.

SHOW LESS

7
Joe Satriani : Lights of Heaven
Joe Satriani rules. Some good guitar styling to lay around to.

SHOW MORE

Track 0 from Crystal Planet
Length: 00:04:23
Year: 0000
Track Description:
Joe Satriani rules. Some good guitar styling to lay around to.

SHOW LESS

8
Godspeed You! Black Emperor : Rockets Fall On Rockets Fall
A little (or long) intermission.

SHOW MORE

Track 0 from Yanqui U.X.O.
Length: 00:20:42
Year: 0000
Track Description:
A little (or long) intermission.

SHOW LESS

9
Muse : Ruled By Secrecy
This does have vocals but they flow well. If you listen to the song it's almost as if the words become part o [...]

SHOW MORE

Track 14 from Absolution
Length: 00:04:54
Year: 2003
Track Description:
This does have vocals but they flow well. If you listen to the song it's almost as if the words become part of the flow of sounds. It's very good and perfect for this line up.

SHOW LESS

10
Stevie Ray Vaughan : Riviera Pa...(something)
A nice little blues track. Blues always relaxes me.

SHOW MORE

Track 4 from
Length: 00:08:51
Year:
Track Description:
A nice little blues track. Blues always relaxes me.

SHOW LESS

11
Dream Theater : finally free
Finish how we started. This one has vocals in it but i thought it was fitting. The only problem is the gun f [...]

SHOW MORE

Track 0 from Scenes from a Memory
Length: 00:11:59
Year: 0000
Track Description:
Finish how we started. This one has vocals in it but i thought it was fitting. The only problem is the gun firing in the early middle. I scanned through the song quick and liked it but when i listend through that seemed to be a bitch to deal with. Other than that it's a solid track for this effort.

SHOW LESS
Tag Board
You must log in to leave a tag
Stuff
Quick Jump
insanemetal187's other mixes
Related mixes
recent visitors
show all