[?]
Not a member? Sign-up now, it's free!
Login
[?]
These are links to some of the major sections in the mixtape collective.
Lists: Browse various lists that are generated by the loads of data we have collected.
Contests: Check out the latest contests, see previous winners, and find out how you can be a part
Music: Check out our ever-growing database of musical knowledge! Use it to find any artist, album, or track that has been entered since the birth of the site and rate and find detailed usage statistics.
Main
[?]
Tired of looking at the same old pages? Try checking out a random one, you never know what you might find...
Random!
A dedication to Baron von Specky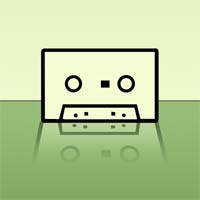 A dedication to Baron von Specky
Created by:
sal_paradise
Tracks:
22
Length:
01:14:51
Keywords
1. Dedication
2. Becky
3. baron von
Created on
6/08/06 02:32pm
Level
6
Points
2631
Total visitors
125
Unique visitors
57
description:
I wanted to make a tape for a friend, something to pop in the car and enjoy.
tracklist
1
Violent Femmes : Black Girls
Perfect opener with the drum fill and rollicking bassline.

SHOW MORE

Track 0 from Hallowed Ground
Length: 00:05:49
Year: 0000
Track Description:
Perfect opener with the drum fill and rollicking bassline.

SHOW LESS

2
Rufus Wainwright : Cigarettes and Chocolate Milk
A fantastic follow-up to the Femmes.

SHOW MORE

Track 1 from Poses
Length: 00:04:44
Year: 2001
Track Description:
A fantastic follow-up to the Femmes.

SHOW LESS

3
Television : Friction
Television has always felt right.

SHOW MORE

Track 0 from Marquee Moon
Length: 00:04:44
Year: 0000
Track Description:
Television has always felt right.

SHOW LESS

4
Nico : These Days
Simply beautiful.

SHOW MORE

Track 0 from Chelsea Girl
Length: 00:03:33
Year: 0000
Track Description:
Simply beautiful.

SHOW LESS

5
The Pogues : The Sick Bed of Cuchulainn
A Pogues song will always fit on a tape.

SHOW MORE

Track 1 from Rum, Sodomy & the Lash
Length: 00:02:56
Year: 1985
Track Description:
A Pogues song will always fit on a tape.

SHOW LESS

6
The B Students : Every Witness Said
Small band from TN that I believe broke up, they wrote some fantastic tunes.

SHOW MORE

Track 0 from Demo
Length: 00:02:46
Year: 0000
Track Description:
Small band from TN that I believe broke up, they wrote some fantastic tunes.

SHOW LESS

7
Bad Brains : Pay to Cum!
Oddly enough, Bad Brains CAN work, when it is seemingly impossible.

SHOW MORE

Track 1 from Bad Brains
Length: 00:01:25
Year: 1980
Track Description:
Oddly enough, Bad Brains CAN work, when it is seemingly impossible.

SHOW LESS

8
Patti Smith : Land
A long, poetic cut to follow short, fast, blistering hardcore.

SHOW MORE

Track 0 from Horses
Length: 00:09:25
Year: 0000
Track Description:
A long, poetic cut to follow short, fast, blistering hardcore.

SHOW LESS

9
Bob Dylan : Don't Think Twice, It's Alright
One of my favorite Dylan songs.

SHOW MORE

Track 7 from The Freewheelin' Bob Dylan
Length: 00:03:39
Year: 1963
Track Description:
One of my favorite Dylan songs.

SHOW LESS

10
Sufjan Stevens : Come on! Feel the Illinoise!
Delectable cut from Sufjan.

SHOW MORE

Track 3 from Illinois
Length: 00:00:01
Year: 2005
Track Description:
Delectable cut from Sufjan.

SHOW LESS

11
The Decemberists : Clementine
Not from Castaways and Cutouts, this is a cover of Elliott Smith's song, which I think may be better than the [...]

SHOW MORE

Track 3 from to: elliott from: portland
Length: 00:00:00
Year: 2006
Track Description:
Not from Castaways and Cutouts, this is a cover of Elliott Smith's song, which I think may be better than the original.

SHOW LESS

12
Billy Bragg : To Have and to Have Not
Billy Bragg needs no introduction, let alone this track.

SHOW MORE

Track 2 from Back To Basics
Length: 00:02:33
Year: 1987
Track Description:
Billy Bragg needs no introduction, let alone this track.

SHOW LESS

13
Pixies : Head On
Brilliant re-working of a Jesus and Mary Chain song.

SHOW MORE

Track 0 from Trompe le Monde
Length: 00:02:08
Year: 0000
Track Description:
Brilliant re-working of a Jesus and Mary Chain song.

SHOW LESS

14
Neil Young : After the Gold Rush
Come on! It's freakin' Neil!

SHOW MORE

Track 14 from Decade
Length: 00:03:46
Year: 1976
Track Description:
Come on! It's freakin' Neil!

SHOW LESS

15
Ramones : Surfin' Bird
Raucously fun cover of the Trashmen classic.

SHOW MORE

Track 13 from Rocket to Russia
Length: 00:02:37
Year: 1977
Track Description:
Raucously fun cover of the Trashmen classic.

SHOW LESS

16
John Vanderslice : Underneath the Leaves
fantastic.

SHOW MORE

Track 0 from The Life and Death of an American Four-Tracker
Length: 00:04:02
Year: 0000
Track Description:
fantastic.

SHOW LESS

17
Tapes 'n Tapes : Just Drums
A favorite.

SHOW MORE

Track 1 from The Loon
Length: 00:04:39
Year: 2006
Track Description:
A favorite.

SHOW LESS

18
The Clash : Police and Thieves
UPBEAT REGGAE!

SHOW MORE

Track 12 from The Clash
Length: 00:06:03
Year: 1977
Track Description:
UPBEAT REGGAE!

SHOW LESS

19
The Moldy Peaches : The Ballad of Helen Keller and Rip Van Winkle
Anything by these guys is a classic...

SHOW MORE

Track 0 from The Moldy Peaches
Length: 00:03:17
Year: 0000
Track Description:
Anything by these guys is a classic...

SHOW LESS

20
The Pretenders : Tattooed Love Boys
Pure rock n roll

SHOW MORE

Track 4 from Pretenders
Length: 00:02:59
Year: 1990
Track Description:
Pure rock n roll

SHOW LESS

21
Lou Reed : Perfect Day
achingly beautiful Reed classic.

SHOW MORE

Track 3 from Transformer
Length: 00:03:45
Year: 1972
Track Description:
achingly beautiful Reed classic.

SHOW LESS

22
Joey Ramone : What a Wonderful World
Perfect ender to a tape I am proud of.

SHOW MORE

Track 0 from Don't Worry About Me
Length: 00:00:00
Year: 0000
Track Description:
Perfect ender to a tape I am proud of.

SHOW LESS
Tag Board
You must log in to leave a tag
Stuff
Quick Jump
sal_paradise's other mixes
Related mixes
recent visitors
show all