[?]
Not a member? Sign-up now, it's free!
Login
[?]
These are links to some of the major sections in the mixtape collective.
Lists: Browse various lists that are generated by the loads of data we have collected.
Contests: Check out the latest contests, see previous winners, and find out how you can be a part
Music: Check out our ever-growing database of musical knowledge! Use it to find any artist, album, or track that has been entered since the birth of the site and rate and find detailed usage statistics.
Main
[?]
Tired of looking at the same old pages? Try checking out a random one, you never know what you might find...
Random!
I Want to be an Indie Kid, too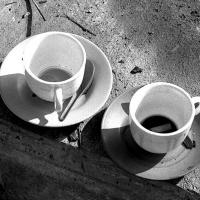 I Want to be an Indie Kid, too
Created by:
ajenda
Tracks:
13
Length:
00:47:06
Keywords
1. Indie
2. rock
3. mellow
Created on
3/16/07 01:04pm
Level
4
Points
1809
Total visitors
45
Unique visitors
33
description:
Yay! My first ever mixtape!!! I've recently been getting into some indie rock, and a friend of mine requested that I make him a mix of some cool stuff I like. I realize that a lot of the stuff on here isn't incredibly indie, but I wanted to introduce some stuff to him that he's going to like and not accoust him with a bunch of unheard of, way out there, experimental stuff. Gotta ease him in.
tracklist
1
The Shout Out Louds : The Comeback
I love how this one starts with the beeps. It also happens to be the opener for Howl Howl Gaff Gaff

SHOW MORE

Track 1 from Howl Howl Gaff Gaff
Length: 00:02:46
Year: 2003
Track Description:
I love how this one starts with the beeps. It also happens to be the opener for Howl Howl Gaff Gaff

SHOW LESS

2
Belle and Sebastian : White Collar Boy
I was a bit torn over what song of theirs to put on here, but I figured that the friend I'm making this for wo [...]

SHOW MORE

Track 3 from The Life Pursuit
Length: 00:03:20
Year: 2006
Track Description:
I was a bit torn over what song of theirs to put on here, but I figured that the friend I'm making this for would like this song best.

SHOW LESS

3
Elliot Smith : How to Take a Fall
From the first time I ever heard Elliot Smith I fell in love with his voice. This also happens to be the first [...]

SHOW MORE

Track 2 from XO
Length: 00:02:55
Year: 1998
Track Description:
From the first time I ever heard Elliot Smith I fell in love with his voice. This also happens to be the first song of his I heard, so I decided that it had to go on here.

SHOW LESS

4
The Decemberists : The Infanta
Picaresque isn't my favorite album by them, but this song is still one of my faves. I love how upbeat it is, a [...]

SHOW MORE

Track 1 from Picaresque
Length: 00:05:07
Year: 2005
Track Description:
Picaresque isn't my favorite album by them, but this song is still one of my faves. I love how upbeat it is, and I love the instrumentation.

SHOW LESS

5
The New Pornographers : Sing Me Spanish Techno
I love how rocking this song is! I love the beat, I love the guitar part...

SHOW MORE

Track 8 from Twin Cinema
Length: 00:04:16
Year: 2005
Track Description:
I love how rocking this song is! I love the beat, I love the guitar part...

SHOW LESS

6
Postal Service : Such Great Heights
At first I wanted to put the Iron and Wine version of this, because I love both, but I decided that I really l [...]

SHOW MORE

Track 2 from Give Up
Length: 00:04:26
Year: 2003
Track Description:
At first I wanted to put the Iron and Wine version of this, because I love both, but I decided that I really liked the upbeat original better.

SHOW LESS

7
Mogwai : I Know You Are But What Am I?
Instrumental break!! I love how this starts with one lone piano and just adds stuff as it goes. It's just an a [...]

SHOW MORE

Track 8 from Happy Songs For Happy People
Length: 00:05:17
Year: 2003
Track Description:
Instrumental break!! I love how this starts with one lone piano and just adds stuff as it goes. It's just an amazing song.

SHOW LESS

8
The Shins : Weird Divide
I love the lazy feel to this song and the strange chords.

SHOW MORE

Track 3 from Oh, Inverted World
Length: 00:01:58
Year: 2001
Track Description:
I love the lazy feel to this song and the strange chords.

SHOW LESS

9
Clap Your Hands Say Yeah : Over and Over Again (Lost and Found)
I can't lie. I picked this particular song because of the line "you look like David Bowie but you've nothing n [...]

SHOW MORE

Track 3 from Clap Your Hands Say Yeah
Length: 00:03:09
Year: 2005
Track Description:
I can't lie. I picked this particular song because of the line "you look like David Bowie but you've nothing new to show me" because I love David Bowie! I also just really love Clap Your Hands Say Yeah! so either way they would have been on here.

SHOW LESS

10
Neutral Milk Hotel : Where You'll Find Me Now
I love the guitar in this. The vocals are amazing. I just love this song.

SHOW MORE

Track 6 from On Avery Island
Length: 00:04:04
Year: 1995
Track Description:
I love the guitar in this. The vocals are amazing. I just love this song.

SHOW LESS

11
Dinosaur Jr. : Freak Scene
I love how this kiiiinda sounds all 90's. I love the vocals a lot, too.

SHOW MORE

Track 1 from Bug
Length: 00:03:35
Year: 1988
Track Description:
I love how this kiiiinda sounds all 90's. I love the vocals a lot, too.

SHOW LESS

12
Iron and Wine : Teeth in the Grass
I love that this kinda has a weird indian/country feel to it, and it's pretty upbeat for Iron and Wine, so I c [...]

SHOW MORE

Track 5 from Our Endless Numbered Days
Length: 00:02:20
Year: 2004
Track Description:
I love that this kinda has a weird indian/country feel to it, and it's pretty upbeat for Iron and Wine, so I chose this one.

SHOW LESS

13
Wilco : Jesus, etc.
For some reason this strikes me as a very nice closing song, so that's where I put it.

SHOW MORE

Track 5 from Yankee Hotel Foxtrot
Length: 00:03:53
Year: 2002
Track Description:
For some reason this strikes me as a very nice closing song, so that's where I put it.

SHOW LESS
Tag Board
You must log in to leave a tag
Stuff
Quick Jump
ajenda's other mixes
Related mixes
recent visitors
show all