[?]
Not a member? Sign-up now, it's free!
Login
[?]
These are links to some of the major sections in the mixtape collective.
Lists: Browse various lists that are generated by the loads of data we have collected.
Contests: Check out the latest contests, see previous winners, and find out how you can be a part
Music: Check out our ever-growing database of musical knowledge! Use it to find any artist, album, or track that has been entered since the birth of the site and rate and find detailed usage statistics.
Main
[?]
Tired of looking at the same old pages? Try checking out a random one, you never know what you might find...
Random!
The Heart is a Loney Hunter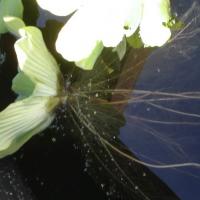 The Heart is a Loney Hunter
Created by:
beel
Tracks:
15
Length:
01:19:36
Keywords
1. Dead
2. Death
3. Died
Created on
3/18/07 11:17pm
Level
4
Points
1899
Total visitors
55
Unique visitors
29
description:
When I heard that Brad Delp of Boston had killed himself I was in shock. I always am when someone takes their own life. Heck, I have been there myself many times. What I find the most upsetting is how the sad and troubled go unnoticed or written off as just depressed or on drugs or whatever. It's a hard time for a lot of people. I don't know what to say, I don't know what to write. I am heartbroken.
tracklist
1
Boston : More Than a Feeling
someone was blasting this song from their car radio and I just thought it was the coolest thing I fell in lov [...]

SHOW MORE

Track 1 from Boston
Length: 00:04:45
Year: 1990
Track Description:
someone was blasting this song from their car radio and I just thought it was the coolest thing I fell in love with this song immediately

SHOW LESS

2
World Party : Way Down Now
oh yes I have and so is the world.

SHOW MORE

Track 2 from Goodbye Jumbo
Length: 00:03:49
Year: 1990
Track Description:
oh yes I have and so is the world.

SHOW LESS

3
Arcade Fire : Wake Up
I just want to march down my sidewalk singing this song.

SHOW MORE

Track 7 from Funeral
Length: 00:05:35
Year: 2004
Track Description:
I just want to march down my sidewalk singing this song.

SHOW LESS

4
Liars : The Other Side of Mt. Heart Attack
This song...oh boy this song.

SHOW MORE

Track 12 from Drum's Not Dead
Length: 00:04:43
Year: 2006
Track Description:
This song...oh boy this song.

SHOW LESS

5
Cat Power : Colors and the Kids
Yellow hair...sniff

SHOW MORE

Track 9 from Moon Pix
Length: 00:06:35
Year: 1998
Track Description:
Yellow hair...sniff

SHOW LESS

6
The Vines : Autumn Shade 2
Transparent heart melting.

SHOW MORE

Track 4 from Winning Days
Length: 00:03:14
Year: 2004
Track Description:
Transparent heart melting.

SHOW LESS

7
Will Oldham : You Have Cum In Your Hair and Your Dick Is Hanging Out
Ok so the title is well...you know, but it's great and yes sad...yes, sad.

SHOW MORE

Track 4 from Arise
Length: 00:03:40
Year: 1996
Track Description:
Ok so the title is well...you know, but it's great and yes sad...yes, sad.

SHOW LESS

8
The National : Cardinal Song
This song came on when I really wanted to lick this boy's face. I couldn't...so I cried in the bathroom...lik [...]

SHOW MORE

Track 1 from Sad Songs for Dirty Lovers
Length: 00:06:18
Year: 2003
Track Description:
This song came on when I really wanted to lick this boy's face. I couldn't...so I cried in the bathroom...like a drunk jerk.

SHOW LESS

9
The Beatings : New Destroyer
Death by drowning in honey.

SHOW MORE

Track 8 from Italiano
Length: 00:04:28
Year: 0000
Track Description:
Death by drowning in honey.

SHOW LESS

10
A Million Billion : Time To Be Tired
toy piano = heartbreaking

SHOW MORE

Track 4 from The Filthy Schoolgirls EP
Length: 00:04:19
Year: 2005
Track Description:
toy piano = heartbreaking

SHOW LESS

11
The City On Film : Number 11
Take a deep breath before you go under again.

SHOW MORE

Track 11 from In Formal Introduction
Length: 00:01:56
Year: 0000
Track Description:
Take a deep breath before you go under again.

SHOW LESS

12
Mad Season : Wake Up
Layne Staley RIP

SHOW MORE

Track 1 from Above
Length: 00:07:36
Year: 1995
Track Description:
Layne Staley RIP

SHOW LESS

13
Catherine Wheel : Wish You Were Here
It's a cover, but it's done well. And it's Catherine Wheel!!!

SHOW MORE

Track 2 from Like Cats and Dogs
Length: 00:03:28
Year: 1996
Track Description:
It's a cover, but it's done well. And it's Catherine Wheel!!!

SHOW LESS

14
Godspeed You! Black Emperor : The Dead Flag Blues
...kiss me you're beautiful, these are truly the last days

SHOW MORE

Track 1 from F# A# oo
Length: 00:16:28
Year: 1998
Track Description:
...kiss me you're beautiful, these are truly the last days

SHOW LESS

15
Air : Highschool Lover
we fell into it like a daydream or a fever xoxoxoxo

SHOW MORE

Track 8 from The Virgin Suicides: Original Motion Picture Score
Length: 00:02:42
Year: 2000
Track Description:
we fell into it like a daydream or a fever xoxoxoxo

SHOW LESS
Tag Board
You must log in to leave a tag
Stuff
Quick Jump
beel's other mixes
Related mixes
recent visitors
show all