[?]
Not a member? Sign-up now, it's free!
Login
[?]
These are links to some of the major sections in the mixtape collective.
Lists: Browse various lists that are generated by the loads of data we have collected.
Contests: Check out the latest contests, see previous winners, and find out how you can be a part
Music: Check out our ever-growing database of musical knowledge! Use it to find any artist, album, or track that has been entered since the birth of the site and rate and find detailed usage statistics.
Main
[?]
Tired of looking at the same old pages? Try checking out a random one, you never know what you might find...
Random!
The Adventures of Oren and Margaret Machine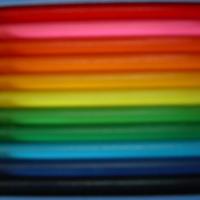 The Adventures of Oren and Margaret Machine
Created by:
beel
Tracks:
19
Length:
01:14:13
Keywords
1. Machines
2. Oren
3. Margaret
Created on
3/20/07 10:41pm
Level
5
Points
2336
Total visitors
72
Unique visitors
23
description:
Oren is a guy.
Margaret Machine is a machine.
This is the beginning of their adventure.

Ok, so maybe I have extra time on my hands. Wanted to try something new and different. It's just fun for me to put together, so I hope you enjoy it too.

tracklist
1
Pink Floyd : Welcome to the Machine
Oren walks up to a cash machine. He has a coffee in his hand.
The SCREEN reads: Please insert your ATM ca [...]

SHOW MORE

Track 2 from Wish You Were Here
Length: 00:07:31
Year: 1975
Track Description:
Oren walks up to a cash machine. He has a coffee in his hand.
The SCREEN reads: Please insert your ATM card for a transaction.
Oren puts card in and enters a PIN.

SHOW LESS

2
Benna Cohen : Margaret's Machine
Margaret Machine: Hello, My name is Margaret. The PIN number you entered is incorrect. Please try again. (s [...]

SHOW MORE

Track 3 from Greetings From The Port Authority
Length: 00:03:18
Year: 1996
Track Description:
Margaret Machine: Hello, My name is Margaret. The PIN number you entered is incorrect. Please try again. (spits card out)

SHOW LESS

3
Nashville Pussy : The Bitch Just Kicked Me Out
Oren: Damn!!
Oren puts card in again and punches PIN in.
Margaret Machine: Sorry ,the PIN you entere [...]

SHOW MORE

Track 5 from Say Something Nasty
Length: 00:02:23
Year: 2002
Track Description:
Oren: Damn!!
Oren puts card in again and punches PIN in.
Margaret Machine: Sorry ,the PIN you entered in incorrect.

SHOW LESS

4
Kings of Leon : Four Kicks
Oren: Shit!!!
Oren kicks Margaret Machine.

SHOW MORE

Track 10 from Aha Shake Heartbreak
Length: 00:02:09
Year: 2005
Track Description:
Oren: Shit!!!
Oren kicks Margaret Machine.

SHOW LESS

5
Oasis : She's Electric
Margaret Machine zaps Oren.
ZAP!!!!
Oren: Arghhh! SHIT!!


SHOW MORE

Track 9 from (What's the Story) Morning Glory
Length: 00:03:40
Year: 1995
Track Description:
Margaret Machine zaps Oren.
ZAP!!!!
Oren: Arghhh! SHIT!!


SHOW LESS

6
Built to Spill : I Would Hurt a Fly
Margaret Machine: Don't underestimate me. You don't want to see me angry.
Oren: I can't believe you di [...]

SHOW MORE

Track 2 from Perfect From Now On
Length: 00:06:15
Year: 1997
Track Description:
Margaret Machine: Don't underestimate me. You don't want to see me angry.
Oren: I can't believe you did that? Are you alive? Can't be. I must be hallucinating.

SHOW LESS

7
Big Star : Try Again
Margaret Machine: Please insert card.
Oren: Ok, but please don't zap me again. It really stings...
SHOW MORE
Track 0 from
Length: 00:03:34
Year:
Track Description:
Margaret Machine: Please insert card.
Oren: Ok, but please don't zap me again. It really stings...
Oren puts in card and gently enters correct PIN and wants to take out $100.

SHOW LESS

8
Oxford Collapse : The Money You Have is Maybe Too Little
Margaret Machine: I'm sorry you have insufficient funds.
Oren: You are talking to me. Look don't judge [...]

SHOW MORE

Track 3 from Some Wilderness
Length: 00:03:33
Year: 2004
Track Description:
Margaret Machine: I'm sorry you have insufficient funds.
Oren: You are talking to me. Look don't judge me on how much money I have.

SHOW LESS

9
Minus the Bear : I Lost All My Money at the Cock Fights
Oren: What?? Look I know I gamble too much, but I am going to win tonight. I know it. I must have a check in t [...]

SHOW MORE

Track 11 from Highly Refined Pirates
Length: 00:04:54
Year: 2002
Track Description:
Oren: What?? Look I know I gamble too much, but I am going to win tonight. I know it. I must have a check in there that's waiting to clear.
Margaret Machine: Insufficient funds.

SHOW LESS

10
Nate Farrar : Money & Drinkin'
Oren: So, I drink when I gamble..
Margaret Machine: Insufficient funds.

SHOW MORE

Track 5 from Shell Shocked
Length: 00:03:55
Year: 2006
Track Description:
Oren: So, I drink when I gamble..
Margaret Machine: Insufficient funds.

SHOW LESS

11
Modest Mouse : Broke
Margaret Machine: Insufficient Funds.
Oren: What the fuck am I gonna do now? I need that cash!!

SHOW MORE

Track 3 from Building Nothing Out of Something
Length: 00:03:22
Year: 2000
Track Description:
Margaret Machine: Insufficient Funds.
Oren: What the fuck am I gonna do now? I need that cash!!

SHOW LESS

12
Babyshambles : Beg, Steal or Borrow
Margaret Machine: You have plenty of options. Pick one.
Oren: I can't do any of those things.
Oren [...]

SHOW MORE

Track 4 from The Blinding -EP
Length: 00:03:07
Year: 2006
Track Description:
Margaret Machine: You have plenty of options. Pick one.
Oren: I can't do any of those things.
Oren takes his last sip from coffee cup.

SHOW LESS

13
Heather Nova : Paper Cup
Margaret Machine: YOU CAN PUT THAT EMPTY STARBUCKS CUP TO GOOD USE. SPENDING YOUR LAST BIT OF CASH ON A GRAND [...]

SHOW MORE

Track 10 from Siren
Length: 00:03:29
Year: 1998
Track Description:
Margaret Machine: YOU CAN PUT THAT EMPTY STARBUCKS CUP TO GOOD USE. SPENDING YOUR LAST BIT OF CASH ON A GRANDE CAPPUCCINO WASN'T SMART WAS IT? IT WAS ABOUT $6.95, RIGHT?

SHOW LESS

14
Matt Pond PA : Sugar House
Oren: I actually ordered a tall Caramel Machiato. I'm addicted to those things!! Who knows what they put in t [...]

SHOW MORE

Track 6 from Measure
Length: 00:01:42
Year: 2000
Track Description:
Oren: I actually ordered a tall Caramel Machiato. I'm addicted to those things!! Who knows what they put in the caramel!!!
Margaret Machine: Insufficient Funds Crack Head.

SHOW LESS

15
Hard-Fi : Help me Please
Oren: Please you have to help me!! I have no one to teach me right from wrong and good from bad. (Cries into [...]

SHOW MORE

Track 12 from Help: A Day In The Life
Length: 00:03:21
Year: 2005
Track Description:
Oren: Please you have to help me!! I have no one to teach me right from wrong and good from bad. (Cries into Machine)

SHOW LESS

16
APB : Help Yourself
Margaret Machine: I can't do anything for you.
Oren: I don't know how to take care of myself. My mom stil [...]

SHOW MORE

Track 15 from Something To Believe In
Length: 00:03:50
Year: 1985
Track Description:
Margaret Machine: I can't do anything for you.
Oren: I don't know how to take care of myself. My mom still does my laundry..(continues to blubber) I don't know how to separate the darks from the lights..(blubbering)


SHOW LESS

17
Smashing Pumpkins : Try, Try, Try
Margaret Machine: Keep it together. You are quite embarrassing and you are getting snot all over my screen.
SHOW MORE
Track 6 from MACHINA/The Machines of God
Length: 00:05:09
Year: 2000
Track Description:
Margaret Machine: Keep it together. You are quite embarrassing and you are getting snot all over my screen.
Oren: (sniffling) Sorry. (tries to wipe snot away, but smears it and makes it worse.
Oren: I am doing the best I can. (blubbering)
Margaret Machine: Urggg! INSUFFICIENT FUNDS!! You have 5 seconds to move away before I zap you again.

SHOW LESS

18
The Brian Jonestown Massacre : Mary Please
Orens starts to cry.
Oren: Oh Mary...
Margaret Machine: It's Margaret not Mary fuckface.
Or [...]

SHOW MORE

Track 9 from Tepid Peppermint Wonderland : A Retrospective
Length: 00:04:09
Year: 2004
Track Description:
Orens starts to cry.
Oren: Oh Mary...
Margaret Machine: It's Margaret not Mary fuckface.
Oren: Oh sorry. (continues to lean on screen)

SHOW LESS

19
Reverend Glasseye : God Help You Dumb Boy
Margaret Machine: Get off of my screen. You need God.
Oren: You believe in God? But you're a machine. [...]

SHOW MORE

Track 2 from Our Lady Of the Broken Spine
Length: 00:04:52
Year: 2005
Track Description:
Margaret Machine: Get off of my screen. You need God.
Oren: You believe in God? But you're a machine.
Margaret Machine: Am I?
...to be continued.

SHOW LESS
Tag Board
You must log in to leave a tag
Stuff
Quick Jump
beel's other mixes
Related mixes
recent visitors
show all