[?]
Not a member? Sign-up now, it's free!
Login
[?]
These are links to some of the major sections in the mixtape collective.
Lists: Browse various lists that are generated by the loads of data we have collected.
Contests: Check out the latest contests, see previous winners, and find out how you can be a part
Music: Check out our ever-growing database of musical knowledge! Use it to find any artist, album, or track that has been entered since the birth of the site and rate and find detailed usage statistics.
Main
[?]
Tired of looking at the same old pages? Try checking out a random one, you never know what you might find...
Random!
I Wanted To Be Donna Summer's Daughter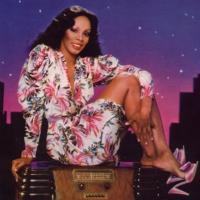 I Wanted To Be Donna Summer's Daughter
Created by:
beel
Tracks:
25
Length:
01:18:25
Keywords
1. Mix Contest 19
2. Mix Contest 19
3. Mix Contest 19
Created on
2/11/08 08:25am
Level
5
Points
2206
Total visitors
38
Unique visitors
29
This mix was ranked #11 out of 14 entries for this contest
description:
It's true, I thought that if I was Donna Summer's daughter, I would have a better life. Somehow it made sense in my head. Even though my mother would threaten to put me up for adoption many times, she never did, making it impossible for Mme. Summers (my real mommy) to adopt me.
I pretty much grew up listening to "disco". There were a lot of tunes I could not fit on the list. I also had to use the radio edit time for most of the songs because we know that those disco tunes lasted a long,long time.
I grew up with Ziggy, Zoom and I preferred Electric Company (when Morgan Freeman was The Count) over Sesame Street.
My parents went to Friday & Saturday night disco parties while my sister and I stayed up late to watch scary films.
I remember when Burger King first opened it's doors and my first film I sneaked into was The In-Laws.
When Elvis and John Lennon died, there was a silent vigil that was hosted by the TV news.
One Thanksgiving we ate Chinese food and saw the film Reds. I fell asleep and woke up wanting to puke. I got food poisoning that night. I blamed it on the eggroll.
I loved frozen dinners, Tang, Snoopy and disco.
I got over the whole Donna Summer being my mom thing--so did my mother.
tracklist
1
Donna Summer : Dim All the Lights
I used to lip sync this song all the time, but could never watch myself in the mirror because that would be to [...]

SHOW MORE

Track 13 from On the Radio- Greatest Hits, Vol. 1 & 2
Length: 00:02:11
Year: 1979
Track Description:
I used to lip sync this song all the time, but could never watch myself in the mirror because that would be toooo embarrassing.

SHOW LESS

2
Tom Browne : Funkin' for Jamaica
When this song came out, I couldn't wait to buy the 45. I did and since my record player sucked it skipped al [...]

SHOW MORE

Track 1 from Funkin' for Jamaica: Best of Tom Browne
Length: 00:02:34
Year: 1998
Track Description:
When this song came out, I couldn't wait to buy the 45. I did and since my record player sucked it skipped all the time- so I licked the 45 and returned it and said that it was defective and I needed a new one. The guy thought I spilled milk on it. I denied it. I opted for my money back , which was 6.99 or something like that.

SHOW LESS

3
Bonnie Pointer : Heaven Must Have Sent You
I used to play this song on a single cassette recorder. The tape was warbled beyond belief, but I enjoyed it [...]

SHOW MORE

Track 3 from Bonnie Pointer (Red Album)
Length: 00:03:50
Year: 1979
Track Description:
I used to play this song on a single cassette recorder. The tape was warbled beyond belief, but I enjoyed it nonetheless. At one point I wanted Bonnie Pointer to be my mom too.

SHOW LESS

4
Rose Royce : Car Wash
We went to see this movie when it came out, and I thought all car washes were like this. Of course, I would n [...]

SHOW MORE

Track 1 from Car Wash
Length: 00:03:09
Year: 1976
Track Description:
We went to see this movie when it came out, and I thought all car washes were like this. Of course, I would never experience it, since we didn't have a car anymore.

SHOW LESS

5
Brothers Johnson : Stomp
This song inspired a whole outfit for me: a white t-shirt,white shorts and white sneakers--(i know what you're [...]

SHOW MORE

Track 1 from Light Up The Night
Length: 00:03:20
Year: 1980
Track Description:
This song inspired a whole outfit for me: a white t-shirt,white shorts and white sneakers--(i know what you're thinking "How creative!) I loved the Brothers Johnson!!! I thought at some point in my life, I would join their band. I didn't play any instruments, but I thought my outfit would get me in.

SHOW LESS

6
Don Armando's 2nd Ave. Rhumba Band : Deputy of Love
Disturbingly, I would sing this song around the apartment. Then I would watch Electric Company, which was fol [...]

SHOW MORE

Track 1 from Don Armando's 2nd Ave. Rhumba Band
Length: 00:02:32
Year: 1979
Track Description:
Disturbingly, I would sing this song around the apartment. Then I would watch Electric Company, which was followed by a hot bath and my most heartfelt tantrum, but mind you, I was always the Deputy of Love.

SHOW LESS

7
The S.O.S. Band : Take Your Time (Do It Right)
I had saved 20 bucks to buy this album (From Jimmy's Music World) and of course because of my shitty record pl [...]

SHOW MORE

Track 5 from S.O.S.
Length: 00:03:48
Year: 1980
Track Description:
I had saved 20 bucks to buy this album (From Jimmy's Music World) and of course because of my shitty record player, it skipped. I decided I would not lick it. I still have the album and it still skips!!! and I no longer lick albums.

SHOW LESS

8
Patrice Rushen : Haven't You Heard
I wanted to be Patrice Rushen at some point in my life- I thought she was so cool playing her keyboard, so I [...]

SHOW MORE

Track 5 from Pizzazz
Length: 00:03:47
Year: 1980
Track Description:
I wanted to be Patrice Rushen at some point in my life- I thought she was so cool playing her keyboard, so I thought I would teach myself piano- I only got up to Three Blind Mice.

SHOW LESS

9
Stephanie Mills : Never Knew Love Like This Before
I bought this album at the over priced locale and I never wanted to be Stephanie, but wanted to be her friend [...]

SHOW MORE

Track 1 from Sweet Sensation
Length: 00:03:29
Year: 1980
Track Description:
I bought this album at the over priced locale and I never wanted to be Stephanie, but wanted to be her friend or something. I desperately wanted to see her in The Wiz when it was on Broadway in NY. My parents ignored my pleas.

SHOW LESS

10
Anita Ward : Ring My Bell
This song is on all those disco mixes, but when I first heard it--I thought it was catchy and then very annoyi [...]

SHOW MORE

Track 1 from Ring My Bell
Length: 00:02:11
Year: 1979
Track Description:
This song is on all those disco mixes, but when I first heard it--I thought it was catchy and then very annoying. Of course I still shimmied to it.

SHOW LESS

11
Yarbrough & Peoples : Don't Stop the Music
This song was more my style. By this point I realized it wasn't a song about music so much, it was about "doin [...]

SHOW MORE

Track 1 from The Two of Us
Length: 00:02:49
Year: 1980
Track Description:
This song was more my style. By this point I realized it wasn't a song about music so much, it was about "doing it". The term " I just want to rock you " was coming more into play.

SHOW LESS

12
The Crusaders : Street Life
I loved this song when it came out. I thought if I had to sing something- this would be it. [...]

SHOW MORE

Track 1 from Street Life
Length: 00:04:18
Year: 1979
Track Description:
I loved this song when it came out. I thought if I had to sing something- this would be it.

SHOW LESS

13
Musique : In The Bush
More songs about "doin it". The only thing I was "doin" was watching Speed Racer and naming my stuffed monkey [...]

SHOW MORE

Track 3 from Keep On Jumpin
Length: 00:03:20
Year: 1978
Track Description:
More songs about "doin it". The only thing I was "doin" was watching Speed Racer and naming my stuffed monkey Chin-chin.

SHOW LESS

14
Cheryl Lynn : Got To Be Real
Oh yeah- this song reminds me of my gold belt. My mom would dress my sister and I alike and we would compete [...]

SHOW MORE

Track 1 from Cheryl Lynn
Length: 00:03:07
Year: 1978
Track Description:
Oh yeah- this song reminds me of my gold belt. My mom would dress my sister and I alike and we would compete in disco dance contests at a social club in Brooklyn. I wanted to dance to this song, but everyone was forced to dance to I Will Survive. We came in second place and won a chocolate bunny.

SHOW LESS

15
Slave : Just a Touch of Love
This song reminds me of Dance Fever,Solid Gold and of course Soul Train. I couldn't get enough of those sho [...]

SHOW MORE

Track 1 from Just a Touch of Love
Length: 00:03:24
Year: 1979
Track Description:
This song reminds me of Dance Fever,Solid Gold and of course Soul Train. I couldn't get enough of those shows- that and Scooby Doo.

SHOW LESS

16
Rick James : You and I
I was in love with Rick James. My cousin had this album, so every chance I got, I would just look at Rick and [...]

SHOW MORE

Track 2 from Come Get It!
Length: 00:04:09
Year: 1978
Track Description:
I was in love with Rick James. My cousin had this album, so every chance I got, I would just look at Rick and drool.

SHOW LESS

17
The O'Jays : Love Train
My mom would play this and everyone would be happy for a change.

SHOW MORE

Track 10 from Back Stabbers
Length: 00:02:58
Year: 1972
Track Description:
My mom would play this and everyone would be happy for a change.

SHOW LESS

18
Kool and the Gang : Funky Stuff
We did have a car at one point- a dark green camaro- this song reminds me of that car.

SHOW MORE

Track 1 from Wild and Peaceful
Length: 00:03:03
Year: 1973
Track Description:
We did have a car at one point- a dark green camaro- this song reminds me of that car.

SHOW LESS

19
A Taste Of Honey : Boogie Oogie Oogie
The bass- another instrument I thought I would play.

SHOW MORE

Track 1 from A Taste Of Honey
Length: 00:02:38
Year: 1978
Track Description:
The bass- another instrument I thought I would play.

SHOW LESS

20
Sister Sledge : He's the Greatest Dancer
Although Danny Terio was a good dancer- I always thought something was weird about him. Maybe it because he w [...]

SHOW MORE

Track 1 from We Are Family
Length: 00:03:15
Year: 1979
Track Description:
Although Danny Terio was a good dancer- I always thought something was weird about him. Maybe it because he was having live cocaine sweats , while trying to teach dance moves on his show.

SHOW LESS

21
Black Ivory : Surrender
Everytime I heard this song, I felt like it was the theme to my own show.

SHOW MORE

Track 2 from Don't Turn Around
Length: 00:02:30
Year: 1972
Track Description:
Everytime I heard this song, I felt like it was the theme to my own show.

SHOW LESS

22
Miriam Makeba : Pata Pata
One of my teachers from grade school would play this and we were allowed to dance all over the place in the cl [...]

SHOW MORE

Track 1 from Pata Pata
Length: 00:02:54
Year: 1967
Track Description:
One of my teachers from grade school would play this and we were allowed to dance all over the place in the classroom. This song kind of brings a tear to my eye when I hear it. I miss those days of unbridled laughter, dancing and being a kid.

SHOW LESS

23
Marvin Gaye : Mercy Mercy Me (The Ecology)
I remember the night of Marvin Gaye's death. My mom had us cleaning the apartment all the way into the night. [...]

SHOW MORE

Track 6 from What's Going On?
Length: 00:03:16
Year: 1971
Track Description:
I remember the night of Marvin Gaye's death. My mom had us cleaning the apartment all the way into the night. I was vacuuming the living room and watched the news. The vacuum was very load, so all I remember seeing was his face on the TV. The apartment smelled like Lemon Pledge.

SHOW LESS

24
Musical Youth : Pass the Dutchie
I loved Musical Youth. I thought finally, a band I have a chance joining.

SHOW MORE

Track 1 from The Youth of Today
Length: 00:03:25
Year: 1982
Track Description:
I loved Musical Youth. I thought finally, a band I have a chance joining.

SHOW LESS

25
Machine : There But for the Grace of God Go I
When I first heard this song, I was knocked off my feet. I loved the lyrics and how they were honest. It wasn [...]

SHOW MORE

Track 1 from There But For The Grace Of God Go I
Length: 00:02:28
Year: 1979
Track Description:
When I first heard this song, I was knocked off my feet. I loved the lyrics and how they were honest. It wasn't a regular fluffy song. It was still disco, but it was different--I can't explain.
http://www.yout ube.com/watch?v=OAgAp8lI_8Y

SHOW LESS
Tag Board
You must log in to leave a tag
Stuff
Quick Jump
beel's other mixes
Related mixes
recent visitors
show all