[?]
Not a member? Sign-up now, it's free!
Login
[?]
These are links to some of the major sections in the mixtape collective.
Lists: Browse various lists that are generated by the loads of data we have collected.
Contests: Check out the latest contests, see previous winners, and find out how you can be a part
Music: Check out our ever-growing database of musical knowledge! Use it to find any artist, album, or track that has been entered since the birth of the site and rate and find detailed usage statistics.
Main
[?]
Tired of looking at the same old pages? Try checking out a random one, you never know what you might find...
Random!
Morning mix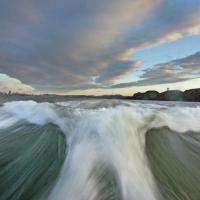 Morning mix
Created by:
Nams
Tracks:
14
Length:
01:04:20
Keywords
1. Fun
2. Rocky
3. friendly
Created on
4/11/07 09:17pm
Level
4
Points
1984
Total visitors
38
Unique visitors
26
description:
I made this mix to wake up and be interested on the 40 minute drive to work (when i worked full time for University) Havnt listened to it for a while. But i still like it!
tracklist
1
The Who : Baba O'Riley
Absolutly LOVE the introduction in this song, the first few bars perk me up. Great song to wake up to!

SHOW MORE

Track 1 from Who's Next
Length: 00:05:00
Year: 1971
Track Description:
Absolutly LOVE the introduction in this song, the first few bars perk me up. Great song to wake up to!

SHOW LESS

2
The Whitlams : Where Is She
This is beautiful and melodic, such a sweet song to take the volume down after track 1.

SHOW MORE

Track 2 from Introducing
Length: 00:04:16
Year: 1993
Track Description:
This is beautiful and melodic, such a sweet song to take the volume down after track 1.

SHOW LESS

3
Ryan Adams : To Be Young (Is To Be Sad, Is To Be High)
ah! I love Ryan adams... this is a bit country but i love the beat love the lyrics.

SHOW MORE

Track 2 from Heartbreaker
Length: 00:03:04
Year: 2000
Track Description:
ah! I love Ryan adams... this is a bit country but i love the beat love the lyrics.

SHOW LESS

4
The Who : Who Are You
Just to pick up the pace again. The raspy verses are a nice contrast to the chorus. A fun rockin song!

SHOW MORE

Track 17 from Then and Now: 1964-2004
Length: 00:05:07
Year: 2004
Track Description:
Just to pick up the pace again. The raspy verses are a nice contrast to the chorus. A fun rockin song!

SHOW LESS

5
The Screaming Jets : Helping Hand
This song makes me want to dance, the jets are great especially live. Included this song cause its fast paced [...]

SHOW MORE

Track 4 from Tear of Thought
Length: 00:04:50
Year: 1992
Track Description:
This song makes me want to dance, the jets are great especially live. Included this song cause its fast paced and cause it brings back great memorys.

SHOW LESS

6
Ryan Adams : Come Pick me up
A slower, more bitter song by Ryan. I just enjoy listening to this.

SHOW MORE

Track 1 from Heartbreaker
Length: 00:05:18
Year: 2000
Track Description:
A slower, more bitter song by Ryan. I just enjoy listening to this.

SHOW LESS

7
Radiohead : High and Dry
Nice and mellow one of my fave songs. I find it soulfull... even if i have no idea what half the lyrics are!

SHOW MORE

Track 3 from The Bends
Length: 00:04:20
Year: 1995
Track Description:
Nice and mellow one of my fave songs. I find it soulfull... even if i have no idea what half the lyrics are!

SHOW LESS

8
Powderfinger : The Metre
Powderfinger... i love bernards voice. Its interesting. I like this slow number, i like how it builds up to a [...]

SHOW MORE

Track 3 from Odyssey Number Five
Length: 00:04:33
Year: 2000
Track Description:
Powderfinger... i love bernards voice. Its interesting. I like this slow number, i like how it builds up to a sort of release. Very smooth and enjoyable.

SHOW LESS

9
Lynyrd Skynyrd : Tuesday's Gone
I love Skynyrds big songs, they always sound so full of music. This song is always tinged with sadness for me [...]

SHOW MORE

Track 2 from Pronounced Leh-Nerd Skin-Nerd
Length: 00:07:32
Year: 1973
Track Description:
I love Skynyrds big songs, they always sound so full of music. This song is always tinged with sadness for me though probably because my brother told me it should be played at his funeral. lol. Its still a great song though!

SHOW LESS

10
Katrina and the Waves : Walking on Sunshine
Had to put it on to pep up the album. (a bit lame i know) But I defy you to listen to this and not want to dan [...]

SHOW MORE

Track 0 from Katrina and the Waves: Premium Gold Collection
Length: 00:03:59
Year: 2003
Track Description:
Had to put it on to pep up the album. (a bit lame i know) But I defy you to listen to this and not want to dance and smile.

SHOW LESS

11
Little Birdy : Baby Blue
This is my fave Little Birdy song. She had such an unusual voice and they are great live!

SHOW MORE

Track 2 from Little Birdy EP
Length: 00:04:00
Year: 2003
Track Description:
This is my fave Little Birdy song. She had such an unusual voice and they are great live!

SHOW LESS

12
Johnny Diesel : Cry In Shame
Oh diesel... i have a such a crush on this man... this is a great one of his hits, funky and enjoyable.

SHOW MORE

Track 3 from Johnny Diesel and the Injectors
Length: 00:04:45
Year: 1989
Track Description:
Oh diesel... i have a such a crush on this man... this is a great one of his hits, funky and enjoyable.

SHOW LESS

13
Creedence Clearwater Revival : Fortunate Son
This song is short, sharp and a great lets get out of Vietnam song. Go Creedence

SHOW MORE

Track 6 from Williy and the Poor Boys
Length: 00:02:21
Year: 1969
Track Description:
This song is short, sharp and a great lets get out of Vietnam song. Go Creedence

SHOW LESS

14
Ben Harper : Steal My Kisses
A happy, funky song to finish the CD. This live version is so much faster and much more upbeat will never turn [...]

SHOW MORE

Track 0 from Live from Mars
Length: 00:05:15
Year: 2001
Track Description:
A happy, funky song to finish the CD. This live version is so much faster and much more upbeat will never turn this song off, its great!

SHOW LESS
Tag Board
You must log in to leave a tag
Stuff
Quick Jump
Nams's other mixes
Related mixes
recent visitors
show all