[?]
Not a member? Sign-up now, it's free!
Login
[?]
These are links to some of the major sections in the mixtape collective.
Lists: Browse various lists that are generated by the loads of data we have collected.
Contests: Check out the latest contests, see previous winners, and find out how you can be a part
Music: Check out our ever-growing database of musical knowledge! Use it to find any artist, album, or track that has been entered since the birth of the site and rate and find detailed usage statistics.
Main
[?]
Tired of looking at the same old pages? Try checking out a random one, you never know what you might find...
Random!
I've Been Missing You.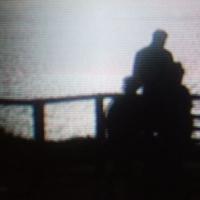 I've Been Missing You.
Created by:
safeasmilk
Tracks:
16
Length:
00:42:09
Keywords
1. Return
2. From
3. The Gutter
Created on
4/13/07 01:40am
Level
4
Points
1819
Total visitors
30
Unique visitors
26
description:
I don't think I need to point it out, but it's been a good while since I visited here. All I can say is I hit a few metres away from emotional rock bottom, I should imagine (which is still pretty low, if I may say so myself) and left home.
But la dee da, we don't need a sob story, so here lies my apology and my plea to be once again accepted within the mighty ranks of the collective, despite my inappropriate absence.
tracklist
1
Guns N' Roses : Welcome to the Jungle
When I sat down to do this mix, it seemed only fitting - however cliched and predictable it may be - that this [...]

SHOW MORE

Track 1 from Appetite For Destruction
Length: 00:04:32
Year: 0000
Track Description:
When I sat down to do this mix, it seemed only fitting - however cliched and predictable it may be - that this be the necessary gut-wrenching,butt-clenching opener for the show.

SHOW LESS

2
The Longpigs : Lost Myself
Having only recently 'discovered' the Longpigs, their 11 tracked wonder is still in full spin, and this partic [...]

SHOW MORE

Track 1 from The Sun Is Often Out
Length: 00:00:00
Year: 1995
Track Description:
Having only recently 'discovered' the Longpigs, their 11 tracked wonder is still in full spin, and this particular track seems to sum up a lot of the past few months.

SHOW LESS

3
Bob Dylan : I Threw It All Away
One tends to only get the time to realise the mistakes they've made during the calm after the storm. During my [...]

SHOW MORE

Track 4 from Nashville Skyline
Length: 00:02:25
Year: 0000
Track Description:
One tends to only get the time to realise the mistakes they've made during the calm after the storm. During my calm, I happened to buy this album..it kind of woke me up.

SHOW LESS

4
Smashing Pumpkins : Drown
Explains itself.

SHOW MORE

Track 13 from Singles: Original Motion Picture Soundtrack
Length: 00:04:30
Year: 1992
Track Description:
Explains itself.

SHOW LESS

5
Violent Femmes : Out the Window
If not for the catchy riffs and singalong choruses, then surely for the tremondous backing vocals. It has a wo [...]

SHOW MORE

Track 17 from Something's Wrong
Length: 00:03:16
Year: 2002
Track Description:
If not for the catchy riffs and singalong choruses, then surely for the tremondous backing vocals. It has a wonderful knack of cheering me up, every time.

SHOW LESS

6
Green Day : Disappearing Boy
Now I know what you're thinking but Green Day have caught a bad rap lately, quite rightly so too, I'll agree. [...]

SHOW MORE

Track 4 from 1,039 Smoothed Out Slappy Hours
Length: 00:02:51
Year: 1990
Track Description:
Now I know what you're thinking but Green Day have caught a bad rap lately, quite rightly so too, I'll agree. They, well, sold out. I cannot, however, ignore the fact that they were one of the first bands I really listened to as a wee lass and until now have been strangely in denial of that..I for one firmly believe, and would urge any ex-fans to remember, that those first few albums had SOMETHING, despite the lack of everything their new material has produced..

SHOW LESS

7
Manic Street Preachers : Ocean Spray
This is, and always will be, one of the saddest yet most comforting songs I've heard..the courage and emotion [...]

SHOW MORE

Track 2 from Know Your Enemy
Length: 00:04:11
Year: 2001
Track Description:
This is, and always will be, one of the saddest yet most comforting songs I've heard..the courage and emotion in this song, it just gets me every time..

SHOW LESS

8
Procol Harum : Something Following Me
Not much to say on this one..

SHOW MORE

Track 3 from Procol Harum
Length: 00:00:00
Year: 1967
Track Description:
Not much to say on this one..

SHOW LESS

9
J Mascis and The Fog : Waistin'
This is another song, and indeed whole album, that helped to pull me out of my miserable little self-imposed r [...]

SHOW MORE

Track 2 from More Light
Length: 00:00:00
Year: 2000
Track Description:
This is another song, and indeed whole album, that helped to pull me out of my miserable little self-imposed rut.

SHOW LESS

10
Belle and Sebastian : Sleep the Clock Around
Songs to fall asleep to, when it feels like you'll never sleep again..

SHOW MORE

Track 2 from The Boy with the Arab Strap
Length: 00:04:57
Year: 1998
Track Description:
Songs to fall asleep to, when it feels like you'll never sleep again..

SHOW LESS

11
John Cale : Half Past France
And another..

SHOW MORE

Track 8 from Paris 1919
Length: 00:00:00
Year: 1973
Track Description:
And another..

SHOW LESS

12
Incubus : Are You In?
Not a huge fan of Incubus to be honest, just the odd few songs..hadn't listened to them in a while..

SHOW MORE

Track 11 from Morning View
Length: 00:04:28
Year: 2001
Track Description:
Not a huge fan of Incubus to be honest, just the odd few songs..hadn't listened to them in a while..

SHOW LESS

13
Led Zeppelin : Gallows Pole
I made a new friend, a couple of weeks back, and this was the first song we listened to. It might sound ridicu [...]

SHOW MORE

Track 6 from Led Zeppelin III
Length: 00:04:51
Year: 1970
Track Description:
I made a new friend, a couple of weeks back, and this was the first song we listened to. It might sound ridiculous but I think the first few songs someone chooses to play, when you first meet, says a lot. This just reminds me of him now.

SHOW LESS

14
Elton John : I'm Still Standing
Well..happy 60th, Reginald..a bit late, but y'know...

SHOW MORE

Track 2 from Too Low for Zero
Length: 00:03:03
Year: 1983
Track Description:
Well..happy 60th, Reginald..a bit late, but y'know...

SHOW LESS

15
Manic Street Preachers : Found That Soul
I didn't plan on this one originally, in my initial thinking- through, but I couldn't resist. It's of later Ma [...]

SHOW MORE

Track 1 from Know Your Enemy
Length: 00:03:05
Year: 2001
Track Description:
I didn't plan on this one originally, in my initial thinking- through, but I couldn't resist. It's of later Manics stuff, so its much more mainstream-friendly, but we'll forgive them. This time.

SHOW LESS

16
U2 with Bruce Springsteen : Stand By Me (live)
I can't describe this. It reminds me of so very many things all at once. I'm unsure if its on an album, but yo [...]

SHOW MORE

Track 0 from
Length: 00:00:00
Year:
Track Description:
I can't describe this. It reminds me of so very many things all at once. I'm unsure if its on an album, but you can watch the video on YouTube, which is just astounding. Even if you don't like Bono. Like me.

SHOW LESS
Tag Board
You must log in to leave a tag
Stuff
Quick Jump
safeasmilk's other mixes
Related mixes
recent visitors
show all