[?]
Not a member? Sign-up now, it's free!
Login
[?]
These are links to some of the major sections in the mixtape collective.
Lists: Browse various lists that are generated by the loads of data we have collected.
Contests: Check out the latest contests, see previous winners, and find out how you can be a part
Music: Check out our ever-growing database of musical knowledge! Use it to find any artist, album, or track that has been entered since the birth of the site and rate and find detailed usage statistics.
Main
[?]
Tired of looking at the same old pages? Try checking out a random one, you never know what you might find...
Random!
Even The Penguins Dance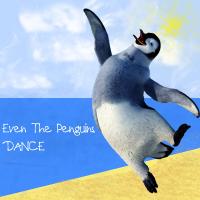 Even The Penguins Dance
Created by:
Prim8
Tracks:
13
Length:
00:41:03
Keywords
1. Indie
2. Indie
3. Happy
Created on
4/17/07 01:52am
Level
4
Points
1872
Total visitors
33
Unique visitors
23
description:
You know those songs that make your feet move? And you can't stop even if people ask you to?
Well, these are the songs that do such thing to me.
They might not be about "happy" things but the melodies are catchy as hell. Most are short, some are under 3 minutes but hey, that's how long most good pop songs are.
tracklist
1
Maia Hirasawa : And I Found This Boy
A wonderful song from Hirasawa who is part of Sweden's Hello Saferide. The video clip is just as good and has [...]

SHOW MORE

Track 5 from Though I'm Just Me
Length: 00:03:22
Year: 2007
Track Description:
A wonderful song from Hirasawa who is part of Sweden's Hello Saferide. The video clip is just as good and has people dancing around.

SHOW LESS

2
Lucky Soul : Get Outta Town!
The bass, the horns, the guitars, the beats AND Ali Howard's vocal make this a catchy-as-hell song.

SHOW MORE

Track 6 from The Great Unwanted
Length: 00:03:47
Year: 2007
Track Description:
The bass, the horns, the guitars, the beats AND Ali Howard's vocal make this a catchy-as-hell song.

SHOW LESS

3
Camera Obscura : If Looks Could Kill
My second favourite song after Lloyd, I'm Ready to Be Heartbroken. As always, Tracyanne's voice brings you to [...]

SHOW MORE

Track 8 from Let's get out of this country
Length: 00:03:29
Year: 2006
Track Description:
My second favourite song after Lloyd, I'm Ready to Be Heartbroken. As always, Tracyanne's voice brings you to another world. This song is one of the few upbeat songs in the album.

SHOW LESS

4
All Girl Summer Fun Band : Video Game Heart
4 girls from Portland playing Twee Pop. Like most Twee bands, they write short and cute songs that'll get stuc [...]

SHOW MORE

Track 8 from 2
Length: 00:02:04
Year: 2003
Track Description:
4 girls from Portland playing Twee Pop. Like most Twee bands, they write short and cute songs that'll get stuck in your head for days.

SHOW LESS

5
Annemarie : Bubblegum I See
Hailing from Indonesia, this band is signed on to Sweden's MIMG and Peru's Plastilina. You can either describe [...]

SHOW MORE

Track 4 from ABC On TV
Length: 00:02:44
Year: 2007
Track Description:
Hailing from Indonesia, this band is signed on to Sweden's MIMG and Peru's Plastilina. You can either describe their sound as twee pop or jangle pop. Or both. Whatever you decide, you can be certain that these folks make some of the cutest and catchiest song these days.

SHOW LESS

6
The Pipettes : Your Kisses Are Wasted On Me
The Pipettes, The Pipettes, The Pipettes...
Hmm, you know how Phil Spector's girl groups sounded like? We [...]

SHOW MORE

Track 8 from we are the pipettes
Length: 00:02:11
Year: 2006
Track Description:
The Pipettes, The Pipettes, The Pipettes...
Hmm, you know how Phil Spector's girl groups sounded like? Well, The Pipettes are like that. Addictive, short upbeat song. 3 pretty girls (I don't know why I mention this fact) with voices that compliments each others'

SHOW LESS

7
Bedroom Eyes : Motorcycle Dream
Short, jangling guitars, trumpet, sweet male vocal, Swedish = awesome.
Little is known about them, they o [...]

SHOW MORE

Track 1 from Embrace In Stereo
Length: 00:02:40
Year: 2006
Track Description:
Short, jangling guitars, trumpet, sweet male vocal, Swedish = awesome.
Little is known about them, they only ever released a 4-track EP.

SHOW LESS

8
Hello Saferide : My Best Friend
Nothing fancy in term of instruments but like every other Hello Saferide songs, My Best Friend is a smart and [...]

SHOW MORE

Track 2 from Introducing...
Length: 00:02:58
Year: 2005
Track Description:
Nothing fancy in term of instruments but like every other Hello Saferide songs, My Best Friend is a smart and witty track.

SHOW LESS

9
My Teenage Stride : To Live and Die in the Airport Lounge
Another great pop song. One of those "I can't help but sing along"

SHOW MORE

Track 3 from Ears Like Golden Bats
Length: 00:03:43
Year: 2007
Track Description:
Another great pop song. One of those "I can't help but sing along"

SHOW LESS

10
Belle and Sebastian : Sukie in the Graveyard
It's impossible to make this sort of mix without including Belle and Sebastian (not to mention they are my all [...]

SHOW MORE

Track 6 from The Life Pursuit
Length: 00:03:00
Year: 2006
Track Description:
It's impossible to make this sort of mix without including Belle and Sebastian (not to mention they are my all-time favourite band). Their last two albums have more upbeat songs that their previous albums.

SHOW LESS

11
Tullycraft : Twee
In my opinion, the best song in the album. Classic twee song. The title itself refers to the Twee genre and me [...]

SHOW MORE

Track 1 from Beat, Surf, Fun
Length: 00:03:23
Year: 0000
Track Description:
In my opinion, the best song in the album. Classic twee song. The title itself refers to the Twee genre and mentions 14 Iced Bears (a twee band). Fast jangly guitar and beat.

SHOW LESS

12
Pelle Carlberg : I Love You, You Imbecile
I am in love with this song. And you should be too.
The album has the wittiness and humor as Hello Saferi [...]

SHOW MORE

Track 2 from In A Nutshell
Length: 00:02:56
Year: 2007
Track Description:
I am in love with this song. And you should be too.
The album has the wittiness and humor as Hello Saferide. Wonderful, intimate (folk-ish) pop song.

SHOW LESS

13
Rilo Kiley : Portions for Foxes
And I shall conclude this mix with a Rilo Kiley's song from their latest album. Jenny Lewis's voice is...for l [...]

SHOW MORE

Track 3 from More Adventurous
Length: 00:04:46
Year: 2004
Track Description:
And I shall conclude this mix with a Rilo Kiley's song from their latest album. Jenny Lewis's voice is...for lack of a better word, orgasmic and add to that the catchy (I've said this word 1000 times) riff. A perfect way to finish this mix.

SHOW LESS
Tag Board
You must log in to leave a tag
Stuff
Quick Jump
Prim8's other mixes
Related mixes
recent visitors
show all