[?]
Not a member? Sign-up now, it's free!
Login
[?]
These are links to some of the major sections in the mixtape collective.
Lists: Browse various lists that are generated by the loads of data we have collected.
Contests: Check out the latest contests, see previous winners, and find out how you can be a part
Music: Check out our ever-growing database of musical knowledge! Use it to find any artist, album, or track that has been entered since the birth of the site and rate and find detailed usage statistics.
Main
[?]
Tired of looking at the same old pages? Try checking out a random one, you never know what you might find...
Random!
Penni Vegas Pals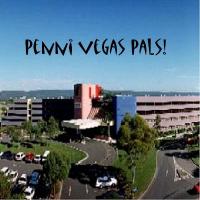 Penni Vegas Pals
Created by:
Rachael
Tracks:
14
Length:
00:52:02
Keywords
1. Penrith
2. Panthers
3. is the shit
Created on
6/13/07 03:31am
Level
5
Points
2254
Total visitors
41
Unique visitors
27
description:
I work at a place called Penrith Panthers Leagues Club (which we call Penni Vegas). It's a big fuck off club, with a few restaurants, many bars and many many more pokie machines. When it first opened it was the biggest in the southern hemisphere or something ridiculous. Or maybe it was the state... Anyhow, now it's not so big in comparison to the new ones.

I've worked there for longer than i'd like to admit. I have a love/hate relationship with the place. I know deep down inside it's a dump, but I love it anyway. I always have the best time when i go out there.

I was there last night celebrating the end of another term of uni with uni mates. My work friends weren't with me. When i put on the juke box, as i always do, and played the songs i always play, I found myself in nostaglia mode, reminiscing about all the good times we've had there. For some reason we don't seem to go out after work anymore...

Now I can carry those memories around with me in CD form.
tracklist
1
The Screaming Jets : October Grey
I should just mention now that the juke box is a piece of shit. It has a HORRIBLE selection of music. Most of [...]

SHOW MORE

Track 10 from World Gone Crazy
Length: 00:03:52
Year: 1997
Track Description:
I should just mention now that the juke box is a piece of shit. It has a HORRIBLE selection of music. Most of the music is recent Hip Hop and R n' B (which i'm not too fond of).

The night usually begins with The Jets or something similar. I really like this song. It brings back fond memories.

SHOW LESS

2
Violent Femmes : Blister in the Sun
Dancey dance dance

SHOW MORE

Track 1 from Violent Femmes
Length: 00:02:24
Year: 1983
Track Description:
Dancey dance dance

SHOW LESS

3
The Clash : Should I Stay or Should I Go
I still can't believe the clash is on the juke box.

SHOW MORE

Track 3 from Combat Rock
Length: 00:03:09
Year: 1982
Track Description:
I still can't believe the clash is on the juke box.

SHOW LESS

4
The Blue Brothers : Shake a Tailfeather feat. Ray Charles
I've never actually seen the blues brothers. I know i know...

Someone always plays that killers s [...]

SHOW MORE

Track 4 from The Blues Brothers
Length: 00:02:49
Year: 1995
Track Description:
I've never actually seen the blues brothers. I know i know...

Someone always plays that killers song around this point,(the one about jesus) and then i die a little inside. I just have to remind myself that they're from Penrith and they don't know any better.

SHOW LESS

5
The Black Eyed Peas : Shut Up
The chefs think Fergie is hot. hahahahahahaha

SHOW MORE

Track 5 from Elephunk
Length: 00:04:56
Year: 2003
Track Description:
The chefs think Fergie is hot. hahahahahahaha

SHOW LESS

6
Prince : 1999
sexxxxxy.

I'm probably drunk enough now to start my rant about how fucked it is that there's no b [...]

SHOW MORE

Track 1 from 1999
Length: 00:06:15
Year: 1983
Track Description:
sexxxxxy.

I'm probably drunk enough now to start my rant about how fucked it is that there's no bowie on the juke box. (Followed by political rants about John Howard being the devil)

SHOW LESS

7
Beyonce : Baby Boy (feat. Sean Paul)
Beyonce will cheer me up.

SHOW MORE

Track 3 from Dangerously In Love
Length: 00:04:06
Year: 2003
Track Description:
Beyonce will cheer me up.

SHOW LESS

8
Chris Isaak : Baby Did a Bad Bad Thing
Holy crap the video clip is saucccccy.
Plus I love this song, I can't believe I had to add it to the dat [...]

SHOW MORE

Track 1 from Forever Blue
Length: 00:02:54
Year: 1995
Track Description:
Holy crap the video clip is saucccccy.
Plus I love this song, I can't believe I had to add it to the database.

Now either Kris or Adam put on a series of songs by AFI/Fall Out Boy/ Greenday.

I usually take this orpportunity to go play the truck game in the arcade. If I can't find anyone else to come with me, I point and laugh at the video clips until I piss them off so much that they yell obscentities at me, like "Fuck off you mountain goat!". Fortunately, I find this a compliment rather than an insult.

SHOW LESS

9
Michael Jackson : Beat It
I really really want michael jackson's red jacket.

SHOW MORE

Track 5 from Thriller
Length: 00:04:17
Year: 1982
Track Description:
I really really want michael jackson's red jacket.

SHOW LESS

10
Wham! : Wake Me Up Before You Go-Go
George Michael's itty bitty demin shorts are hilarious and disturbing at the same time.

SHOW MORE

Track 1 from Make It Big
Length: 00:03:51
Year: 1984
Track Description:
George Michael's itty bitty demin shorts are hilarious and disturbing at the same time.

SHOW LESS

11
Jimmy Barnes : Working Class Man
I apologise for adding Jimmy Barnes to the database. I'm so so sorry.

SHOW MORE

Track 4 from For the Working Class Man
Length: 00:03:31
Year: 1985
Track Description:
I apologise for adding Jimmy Barnes to the database. I'm so so sorry.

SHOW LESS

12
John Denver : Thank God I'm a Country Boy
I fond memories of dancing to this song with a guy from work, who is very proud of being a country boy. He was [...]

SHOW MORE

Track 14 from The Best Of John Denver
Length: 00:03:03
Year: 0000
Track Description:
I fond memories of dancing to this song with a guy from work, who is very proud of being a country boy. He was a little drunk and got so excited he danced his way into a huge angry looking black guy. I moved in quickly, batted my eyelashes and explained that he was a country boy and that he sometimes gets a bit excited when this song comes on. Rachael saves the day.

SHOW LESS

13
Richard O'Brien : The Time Warp
I always put this on. Everyone shakes their head and pokes fun at me. You know, call me a mountain goat and a [...]

SHOW MORE

Track 4 from The Rocky Horror Picture Show
Length: 00:03:19
Year: 1989
Track Description:
I always put this on. Everyone shakes their head and pokes fun at me. You know, call me a mountain goat and a vegetarian.

I'm always so disappointed though at the end of the song because I know my favourite part in the whole film is coming up (and my favourite song), when Tim Curry comes down the elevator in those mamma stilettos, but I can't watch it because they don't have it on the juke box.

SHOW LESS

14
The Beach Boys : Good Vibrations
More vegetarian insults.

Good times good times.

SHOW MORE

Track 21 from Endless Summer
Length: 00:03:36
Year: 1974
Track Description:
More vegetarian insults.

Good times good times.

SHOW LESS
Tag Board
You must log in to leave a tag
Stuff
Quick Jump
Rachael's other mixes
Related mixes
recent visitors
show all