[?]
Not a member? Sign-up now, it's free!
Login
[?]
These are links to some of the major sections in the mixtape collective.
Lists: Browse various lists that are generated by the loads of data we have collected.
Contests: Check out the latest contests, see previous winners, and find out how you can be a part
Music: Check out our ever-growing database of musical knowledge! Use it to find any artist, album, or track that has been entered since the birth of the site and rate and find detailed usage statistics.
Main
[?]
Tired of looking at the same old pages? Try checking out a random one, you never know what you might find...
Random!
Potpourri....smells like....victory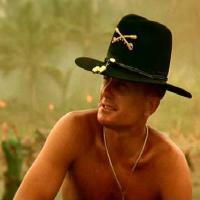 Potpourri....smells like....victory
Created by:
tellinore
Tracks:
16
Length:
01:08:21
Keywords
1. Mix Contest 13
2. Mix Contest 13
3. Mix Contest 13
Created on
7/01/07 10:20pm
Level
5
Points
2359
Total visitors
59
Unique visitors
33
This mix was ranked #12 out of 20 entries for this contest
description:
Here is my potpourri mixtape, humbly submitted for your approval.
tracklist
1
The Flaming Lips : Race for the Prize (Remix)
I get all tingly whenever I hear the opening for this track. I saw the Flips live a few months ago, and they o [...]

SHOW MORE

Track 1 from The Soft Bulletin
Length: 00:04:08
Year: 1999
Track Description:
I get all tingly whenever I hear the opening for this track. I saw the Flips live a few months ago, and they opened with this song. It was amazing.

SHOW LESS

2
Roxy Music : More Than This
Bill Murray sings the most depressing karaoke version of this song in Lost in Translation.

SHOW MORE

Track 1 from Avalon
Length: 00:04:18
Year: 1982
Track Description:
Bill Murray sings the most depressing karaoke version of this song in Lost in Translation.

SHOW LESS

3
Scissor Sisters : Take Your Mama Out
A song that the Wu Tang Clan would make fun of

I have a feeling the Wu Tang Clan would hate the mer [...]

SHOW MORE

Track 2 from Scissor Sisters
Length: 00:04:32
Year: 2004
Track Description:
A song that the Wu Tang Clan would make fun of

I have a feeling the Wu Tang Clan would hate the mere existence of a band like the Scissor Sisters.

SHOW LESS

4
Of Montreal : Wraith Pinned to the Mist and Other Games
A song used in a TV commercial

I throw up a little in my mouth every time I hear the "Let's go Outb [...]

SHOW MORE

Track 3 from The Sunlandic Twins
Length: 00:04:15
Year: 2005
Track Description:
A song used in a TV commercial

I throw up a little in my mouth every time I hear the "Let's go Outback tonite"

SHOW LESS

5
Subtle : The Mercury Craze
A song where the title of the song is not in the lyrics of said song

I love jamming out to this tra [...]

SHOW MORE

Track 7 from For Hero: For Fool
Length: 00:04:40
Year: 2006
Track Description:
A song where the title of the song is not in the lyrics of said song

I love jamming out to this track.

SHOW LESS

6
Soundgarden : Spoonman
A song by a 'grunge' band

Soundgarden is one of the few grunge bands I can tolerate (I can only han [...]

SHOW MORE

Track 8 from Superunknown
Length: 00:04:06
Year: 1994
Track Description:
A song by a 'grunge' band

Soundgarden is one of the few grunge bands I can tolerate (I can only handle Nirvana in small doses).

SHOW LESS

7
The Wallflowers : One Headlight
A song by a two-hit wonder

There's 6th Avenue Heartache, and then there's this. This could probably [...]

SHOW MORE

Track 1 from Bringing Down the Horse
Length: 00:05:13
Year: 1996
Track Description:
A song by a two-hit wonder

There's 6th Avenue Heartache, and then there's this. This could probably go under the "guilty pleasure" category, as well.

SHOW LESS

8
Peaches : Fuck the Pain Away
A song that your parents would probably disapprove of

I don't know of very many people who would ac [...]

SHOW MORE

Track 1 from The Teaches of Peaches
Length: 00:04:08
Year: 2002
Track Description:
A song that your parents would probably disapprove of

I don't know of very many people who would actually approve of this one.

SHOW LESS

9
Sufjan Stevens : Dear Mr. Supercomputer
A song that references the internet / computers

A song sorta about computers that isn't all techno- [...]

SHOW MORE

Track 2 from The Avalanche: Outtakes & Extras
Length: 00:04:20
Year: 2006
Track Description:
A song that references the internet / computers

A song sorta about computers that isn't all techno-y. It's good, too.

SHOW LESS

10
Justin Timberlake : What Goes Around...Comes Around
* Guilty pleasure wildcard *

Fuck you, I really like this song.

SHOW MORE

Track 6 from FutureSex/LoveSounds
Length: 00:07:28
Year: 2006
Track Description:
* Guilty pleasure wildcard *

Fuck you, I really like this song.

SHOW LESS

11
Guided By Voices : Can't Hear the Revolution
A short song

When I saw short song, I immediately thought of Robert Pollard, the man who says he ca [...]

SHOW MORE

Track 1 from Mag Earwhig!
Length: 00:01:36
Year: 1997
Track Description:
A short song

When I saw short song, I immediately thought of Robert Pollard, the man who says he can write five songs while on the toilet, and three of them would be good. Unless he's got some seriousl intestinal issues, the songs are bound to be short.

SHOW LESS

12
!!! : Intensify
A song for listening to while playing the original Zelda

As if old-school Zelda wasn't trippy enoug [...]

SHOW MORE

Track 6 from !!!
Length: 00:06:54
Year: 2001
Track Description:
A song for listening to while playing the original Zelda

As if old-school Zelda wasn't trippy enough.

SHOW LESS

13
The Dismemberment Plan : Onward, Fat Girl
A theme song for your personal montage

Mine would be a comedic montage. This would be funny.

SHOW MORE

Track 11 from !
Length: 00:02:46
Year: 1995
Track Description:
A theme song for your personal montage

Mine would be a comedic montage. This would be funny.

SHOW LESS

14
A New Found Glory : Boy Crazy
Teenage angst

Another possible "guilty pleasure" entry from my ultimate guilty pleasure band. No on [...]

SHOW MORE

Track 10 from New Found Glory
Length: 00:03:19
Year: 2000
Track Description:
Teenage angst

Another possible "guilty pleasure" entry from my ultimate guilty pleasure band. No one does whiny songs about high school girl problems than NFG.

SHOW LESS

15
Danger Doom : Benzie Box (feat Cee-lo)
My, that's a funky-ass bassline you have there

TURN THE VOLUME TO 11. FUCK THE NEIGHBORS.

SHOW MORE

Track 5 from The Mouse and The Mask
Length: 00:03:00
Year: 2005
Track Description:
My, that's a funky-ass bassline you have there

TURN THE VOLUME TO 11. FUCK THE NEIGHBORS.

SHOW LESS

16
McLusky : Fuck This Band
Fuck this, I'm leaving

Fuck you, fuck you, fuck you, you're cool, fuck you, I'm out.

SHOW MORE

Track 7 from McLusky Do Dallas
Length: 00:03:38
Year: 2002
Track Description:
Fuck this, I'm leaving

Fuck you, fuck you, fuck you, you're cool, fuck you, I'm out.

SHOW LESS
Tag Board
You must log in to leave a tag
Stuff
Quick Jump
tellinore's other mixes
Related mixes
recent visitors
show all