[?]
Not a member? Sign-up now, it's free!
Login
[?]
These are links to some of the major sections in the mixtape collective.
Lists: Browse various lists that are generated by the loads of data we have collected.
Contests: Check out the latest contests, see previous winners, and find out how you can be a part
Music: Check out our ever-growing database of musical knowledge! Use it to find any artist, album, or track that has been entered since the birth of the site and rate and find detailed usage statistics.
Main
[?]
Tired of looking at the same old pages? Try checking out a random one, you never know what you might find...
Random!
Like I Need Another Hole in my Head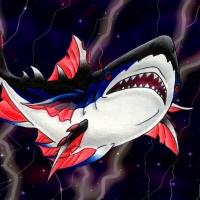 Like I Need Another Hole in my Head
Created by:
RyanTheTruck
Tracks:
16
Length:
00:57:22
Keywords
1. Mix Contest 13
2. Mix Contest 13
3. Mix Contest 13
Created on
7/01/07 09:25pm
Level
5
Points
2209
Total visitors
68
Unique visitors
38
This mix was ranked #10 out of 20 entries for this contest
description:
1. A favorite album opener
2. A song from a movie
3. A song that the Wu Tang Clan would make fun of
4. A song used in a TV commercial
5. A song where the title of the song is not in the lyrics of said song
6. A song by a 'grunge' band
7. A song by a two-hit wonder (or a one-hit, this one is hard...)
8. A song that your parents would probably disapprove of
9. A song that references the internet / computers.
10. * Guilty pleasure wildcard *
11. A short song
12. A song for listening to while playing the original Zelda
13. A theme song for your personal montage
14. Teenage angst
15. My, that's a funky-ass bassline you have there
16. Fuck this, I'm leaving


...or whatever.

tracklist
1
bruce springsteen : Thunder Road
I was actually just making a "Track one" mix for us to listen to on tour in August. Boss sez "You ain't a beau [...]

SHOW MORE

Track 1 from Born to Run
Length: 00:04:50
Year: 0000
Track Description:
I was actually just making a "Track one" mix for us to listen to on tour in August. Boss sez "You ain't a beauty, but, hey, you're all right." What a charmer.

SHOW LESS

2
Flying Lizards : Money
This song has been in so many movies.

SHOW MORE

Track 0 from
Length: 00:02:32
Year:
Track Description:
This song has been in so many movies.

SHOW LESS

3
Jurassic 5 : Quality Control
They only really make fun of commercial rap; they don't really call anyone out. I think they'd have a laugh at [...]

SHOW MORE

Track 5 from Quality Control
Length: 00:04:48
Year: 2000
Track Description:
They only really make fun of commercial rap; they don't really call anyone out. I think they'd have a laugh at this one in any case.

SHOW LESS

4
Huey "Piano" Smith and the Clowns : Don't You Just Know It?
This song has been in so many commercials.

SHOW MORE

Track 8 from Having A Good Time
Length: 00:02:34
Year: 1959
Track Description:
This song has been in so many commercials.

SHOW LESS

5
Flying Burrito Brothers : Hot Burrito No. 1
No, sir, no burritos here in the song that can only really be appreciated to its fullest if you have a vagina. [...]

SHOW MORE

Track 8 from Gilded Palace of Sin
Length: 00:03:37
Year: 1969
Track Description:
No, sir, no burritos here in the song that can only really be appreciated to its fullest if you have a vagina.

SHOW LESS

6
Green River : This Town
Stone Gossard, Jeff Ament and Mark Arm. This band invented it.

SHOW MORE

Track 1 from Dry as a Bone/Rehab Doll
Length: 00:03:23
Year: 1987
Track Description:
Stone Gossard, Jeff Ament and Mark Arm. This band invented it.

SHOW LESS

7
Greg Kihn : Jeopardy
He also had "The Breakup Song (They Don't Write 'Em)." All his album titles are pretty funny puns on "Kihn," a [...]

SHOW MORE

Track 2 from Kihnsolidation
Length: 00:03:47
Year: 1989
Track Description:
He also had "The Breakup Song (They Don't Write 'Em)." All his album titles are pretty funny puns on "Kihn," and he's a drive-time DJ on the classic rock station in San Jose now.

SHOW LESS

8
2 Live Crew : The Fuck Shop
But it wouldn't take much, really.

SHOW MORE

Track 10 from As Nasty as They Wanna Be
Length: 00:03:24
Year: 1989
Track Description:
But it wouldn't take much, really.

SHOW LESS

9
Bad Religion : I Love My Computer
"You can be a princess or you can be a whore." That Greg Graffin's always good for an overdramatized turn of p [...]

SHOW MORE

Track 9 from The New America
Length: 00:03:05
Year: 2000
Track Description:
"You can be a princess or you can be a whore." That Greg Graffin's always good for an overdramatized turn of phrase. How many Macbooks you think this guy has in his house anyway? Oh yeah, writing songs about the internet/computers is stupid.

SHOW LESS

10
Christina Aguilera : Here to Stay
I ain't got no guilty pleasures.

SHOW MORE

Track 12 from Back to Basics
Length: 00:03:19
Year: 2006
Track Description:
I ain't got no guilty pleasures.

SHOW LESS

11
Descendents : ALL
More like ONE second, fool! Who posted this?

SHOW MORE

Track 1 from ALL
Length: 00:00:04
Year: 1987
Track Description:
More like ONE second, fool! Who posted this?

SHOW LESS

12
Black Sabbath : A National Acrobat
I guess so. I never had a Nintendo

SHOW MORE

Track 2 from Sabbath Bloody Sabbath
Length: 00:06:16
Year: 1973
Track Description:
I guess so. I never had a Nintendo

SHOW LESS

13
Creedence Clearwater Revival : Wrote a Song for Everyone
It would absolutely have to be Creedence. PS- next contest ya'll should have a "song to be played at my funera [...]

SHOW MORE

Track 4 from Green River
Length: 00:04:57
Year: 1969
Track Description:
It would absolutely have to be Creedence. PS- next contest ya'll should have a "song to be played at my funeral" category.

SHOW LESS

14
Cracker : Teen Angst
Teenage angst.

SHOW MORE

Track 1 from Cracker
Length: 00:04:11
Year: 1992
Track Description:
Teenage angst.

SHOW LESS

15
Sly & The Family Stone : Spaced Cowboy
When I was younger I used to think that a "funky" bassline meant really explosive-in-your face-slapping-and-po [...]

SHOW MORE

Track 9 from There's a Riot Goin' On
Length: 00:03:59
Year: 1971
Track Description:
When I was younger I used to think that a "funky" bassline meant really explosive-in-your face-slapping-and-popping-angu lar-victor-wooten-les-claypool stuff, but I've learned that real funkiness is getting into a stone groove. And this bassline is solid and groovy. My housemate doesn't like Sly and the Family Stone. WTF? They're the most likeable band EVER.

SHOW LESS

16
The Beatles : I Don't Want to Spoil the Party
So I'll go. PEACE!

SHOW MORE

Track 12 from Beatles For Sale
Length: 00:02:36
Year: 1964
Track Description:
So I'll go. PEACE!

SHOW LESS
Tag Board
You must log in to leave a tag
Stuff
Quick Jump
RyanTheTruck's other mixes
Related mixes
recent visitors
show all