[?]
Not a member? Sign-up now, it's free!
Login
[?]
These are links to some of the major sections in the mixtape collective.
Lists: Browse various lists that are generated by the loads of data we have collected.
Contests: Check out the latest contests, see previous winners, and find out how you can be a part
Music: Check out our ever-growing database of musical knowledge! Use it to find any artist, album, or track that has been entered since the birth of the site and rate and find detailed usage statistics.
Main
[?]
Tired of looking at the same old pages? Try checking out a random one, you never know what you might find...
Random!
it's my party and they'll play what i want them to.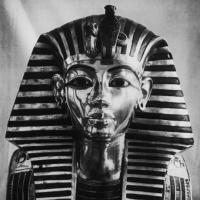 it's my party and they'll play what i want them to.
Created by:
camilasalles
Tracks:
17
Length:
00:59:35
Keywords
1. Mix Contest 15
2. Mix Contest 15
3. Mix Contest 15
Created on
8/28/07 06:35pm
Level
4
Points
1859
Total visitors
44
Unique visitors
28
This mix was ranked #13 out of 14 entries for this contest
description:
two different criteria were used to make this mix. first, i always wanted to have a 'happy' funeral, you know, i'm sure people will be happy when i die. so every song would have to be either 'happy' or silly. or both. and second, to annoy my sister. cause she is my twin sister, and hates everything i like. and i'll probably die first.
tracklist
1
Lesley Gore : It's My Party
where is johnny now?

SHOW MORE

Track 1 from It's My Party
Length: 00:02:17
Year: 0000
Track Description:
where is johnny now?

SHOW LESS

2
I'm From Barcelona : We're From Barcelona
i don't really get this band. but i like them.

SHOW MORE

Track 3 from Let Me Introduce My Friends
Length: 00:03:02
Year: 2006
Track Description:
i don't really get this band. but i like them.

SHOW LESS

3
The Monkees : I'm A Believer
for the religious old ladies who will attend my funeral.

SHOW MORE

Track 1 from The Monkees
Length: 00:02:47
Year: 1966
Track Description:
for the religious old ladies who will attend my funeral.

SHOW LESS

4
The Beach Boys : Wouldn't It Be Nice
the beach boys remind me of... the beach.

SHOW MORE

Track 9 from Stack-O-Tracks
Length: 00:02:11
Year: 1968
Track Description:
the beach boys remind me of... the beach.

SHOW LESS

5
donovan : Jenifer Juniper

SHOW MORE

Track 8 from Hurdy Gurdy Man
Length: 00:02:46
Year: 1968
Track Description:


SHOW LESS

6
ABBA : Waterloo
i like ABBA, my sister likes A*Teens. who is worse?

SHOW MORE

Track 12 from ABBA
Length: 00:02:49
Year: 0000
Track Description:
i like ABBA, my sister likes A*Teens. who is worse?

SHOW LESS

7
Dexy's Midnight Runners : Come On Eileen

SHOW MORE

Track 10 from Too-Rye-Ay (Remastered)
Length: 00:04:34
Year: 1996
Track Description:


SHOW LESS

8
Flaming Lips : The Yeah Yeah Yeah Song
yeah yeah yeah!

SHOW MORE

Track 1 from At War With The Mystics
Length: 00:04:51
Year: 2006
Track Description:
yeah yeah yeah!

SHOW LESS

9
Paris Hilton : Stars Are Blind
that's self-punishment for a life of ignorance and sin.

SHOW MORE

Track 3 from Paris
Length: 00:03:56
Year: 2006
Track Description:
that's self-punishment for a life of ignorance and sin.

SHOW LESS

10
Raining Pleasure : Love Me, Love Me, Love Me
they're greek!? that's really a band from greece?

SHOW MORE

Track 2 from Forwards + Backwards
Length: 00:04:09
Year: 2003
Track Description:
they're greek!? that's really a band from greece?

SHOW LESS

11
George Harrison : got my mind set on you
that's one hell of a catchy song. hate it. no, love it.

SHOW MORE

Track 11 from Cloud nine
Length: 00:03:51
Year: 1987
Track Description:
that's one hell of a catchy song. hate it. no, love it.

SHOW LESS

12
Queen : Don't Stop Me Now
my favorite gay song.

SHOW MORE

Track 12 from Jazz
Length: 00:03:29
Year: 1978
Track Description:
my favorite gay song.

SHOW LESS

13
Orbital : Waving Not Drowning

SHOW MORE

Track 9 from The Altogether
Length: 00:04:31
Year: 2001
Track Description:


SHOW LESS

14
Oliver Onions : Dune Buggy
ahns, ok.

SHOW MORE

Track 7 from Best of Bud Spencer and Terence Hill, Volume 2
Length: 00:03:02
Year: 0000
Track Description:
ahns, ok.

SHOW LESS

15
Pet shop boys : Se a Vida é (That's the Way Life Is)
the part in portuguese doesn't make any sense, i guess.

SHOW MORE

Track 5 from Bilingual
Length: 00:04:01
Year: 1996
Track Description:
the part in portuguese doesn't make any sense, i guess.

SHOW LESS

16
The Beatles : Ob-La-Di, Ob-La-Da
i sing this one at karaokes. pathetic.

SHOW MORE

Track 4 from The Beatles (White Album)
Length: 00:03:08
Year: 1968
Track Description:
i sing this one at karaokes. pathetic.

SHOW LESS

17
Supertramp : The Logical Song
since the first time i heard that song, i knew it would play at my funeral.

SHOW MORE

Track 1 from Breakfast in america
Length: 00:04:11
Year: 1979
Track Description:
since the first time i heard that song, i knew it would play at my funeral.

SHOW LESS
Tag Board
You must log in to leave a tag
Stuff
Quick Jump
camilasalles's other mixes
Related mixes
recent visitors
show all