[?]
Not a member? Sign-up now, it's free!
Login
[?]
These are links to some of the major sections in the mixtape collective.
Lists: Browse various lists that are generated by the loads of data we have collected.
Contests: Check out the latest contests, see previous winners, and find out how you can be a part
Music: Check out our ever-growing database of musical knowledge! Use it to find any artist, album, or track that has been entered since the birth of the site and rate and find detailed usage statistics.
Main
[?]
Tired of looking at the same old pages? Try checking out a random one, you never know what you might find...
Random!
Donnez-moi vos yeux, j'ont besoin de soleil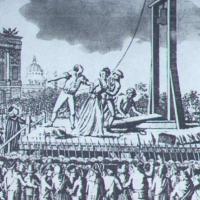 Donnez-moi vos yeux, j'ont besoin de soleil
Created by:
JoshAwesome
Tracks:
15
Length:
00:54:00
Keywords
1. French
2. Snails
3. Tigers
Created on
8/29/07 10:36pm
Level
5
Points
2357
Total visitors
43
Unique visitors
24
description:
So theres this french exchange student at school and I asked her "what music do you listen to" and she said "i don't really listen to music". Shock. Horror. Then i realised, a clean slate! No bad listening habits! I can introduce her to the wonderful world of pop music and maybe win her heart at the same time. This mix is slightly different to your regular mix, the lyrics really don't matter. Actually i probably wont give it to her...but hypothetical are fun to...
tracklist
1
Nouvelle Vague : The Killing Moon
Welcome to paradise.

SHOW MORE

Track 1 from Bande a part
Length: 00:03:39
Year: 2006
Track Description:
Welcome to paradise.

SHOW LESS

2
Stereolab : Cybele's Reverie
Its in french. Sounds nice.

SHOW MORE

Track 2 from Emperor Tomato Ketchup
Length: 00:04:42
Year: 1996
Track Description:
Its in french. Sounds nice.

SHOW LESS

3
The Smiths : This Charming Man
What better introduction?

SHOW MORE

Track 6 from The Smiths
Length: 00:02:42
Year: 1984
Track Description:
What better introduction?

SHOW LESS

4
Simon & Garfunkel : The Only Living Boy in New York
the melody. ohhhh the melody!!!!

SHOW MORE

Track 8 from Bridge Over Troubled Water
Length: 00:03:57
Year: 1970
Track Description:
the melody. ohhhh the melody!!!!

SHOW LESS

5
The Cure : The Love Cats
I think this may be the perfect pop song. The bass line reminds me of France for some reason...maybe they only [...]

SHOW MORE

Track 13 from Staring At The Sea: The Singles 1979-1985
Length: 00:03:39
Year: 1986
Track Description:
I think this may be the perfect pop song. The bass line reminds me of France for some reason...maybe they only have double bases there...

SHOW LESS

6
The Beatles : Got To Get You Into My Life
-Everyone- knows the Beatles. but this is so happy and cheery and awesome i think i would rather it be in a fo [...]

SHOW MORE

Track 13 from Revolver
Length: 00:02:30
Year: 1966
Track Description:
-Everyone- knows the Beatles. but this is so happy and cheery and awesome i think i would rather it be in a foreign language for some reason.

SHOW LESS

7
Destroyer : Watercolours Into the Ocean
aah. Da Da. Da Da. dadadadada.

SHOW MORE

Track 9 from Destroyer's Rubies
Length: 00:04:46
Year: 2006
Track Description:
aah. Da Da. Da Da. dadadadada.

SHOW LESS

8
The Hold Steady : Chips Ahoy!
Woahhhooohhhooohhh

SHOW MORE

Track 2 from Boys and Girls In America
Length: 00:03:09
Year: 2006
Track Description:
Woahhhooohhhooohhh

SHOW LESS

9
Feist : 1234
Youthfull and breezy and excellent

SHOW MORE

Track 1 from 1234-Single
Length: 00:03:03
Year: 2007
Track Description:
Youthfull and breezy and excellent

SHOW LESS

10
Belle and Sebastian : For The Price of A Cup of Tea
"For the price of a cup of tea, you could get a lie of coke". Cant believe she will miss that fantastic piece [...]

SHOW MORE

Track 0 from The Life Pursuit
Length: 00:03:18
Year: 2006
Track Description:
"For the price of a cup of tea, you could get a lie of coke". Cant believe she will miss that fantastic piece of poetry....Who can resist this song though? WHO?

SHOW LESS

11
Broken Social Scene : Fire Eye'd Boy
Someone else gave me this on a mix a few months ago. A perfect mixing song i think.

SHOW MORE

Track 6 from Broken Social Scene
Length: 00:03:58
Year: 2005
Track Description:
Someone else gave me this on a mix a few months ago. A perfect mixing song i think.

SHOW LESS

12
The Flaming Lips : Do You Realize??
I realize this is perfect for this mix

SHOW MORE

Track 9 from Yoshimi Battles the Pink Robots
Length: 00:03:34
Year: 2002
Track Description:
I realize this is perfect for this mix

SHOW LESS

13
Silverchair : Without You
Solid Australian rock. Love that chorus. Reminds me of starting high school. Maybe it will give her memories.

SHOW MORE

Track 3 from Diorama
Length: 00:05:17
Year: 2002
Track Description:
Solid Australian rock. Love that chorus. Reminds me of starting high school. Maybe it will give her memories.

SHOW LESS

14
King Khan & The Shrines : Le Fils De Jacques Dutronc
Its in french!

SHOW MORE

Track 0 from What Is?!
Length: 00:02:14
Year: 2007
Track Description:
Its in french!

SHOW LESS

15
Coconut Records : West Coast
Maybe when she goes back to the land of flaky pastries she will listen to this and think of me...or not. Whate [...]

SHOW MORE

Track 0 from Nighttiming
Length: 00:03:32
Year: 2007
Track Description:
Maybe when she goes back to the land of flaky pastries she will listen to this and think of me...or not. Whatever.

SHOW LESS
Tag Board
You must log in to leave a tag
Stuff
Quick Jump
JoshAwesome's other mixes
Related mixes
recent visitors
show all