[?]
Not a member? Sign-up now, it's free!
Login
[?]
These are links to some of the major sections in the mixtape collective.
Lists: Browse various lists that are generated by the loads of data we have collected.
Contests: Check out the latest contests, see previous winners, and find out how you can be a part
Music: Check out our ever-growing database of musical knowledge! Use it to find any artist, album, or track that has been entered since the birth of the site and rate and find detailed usage statistics.
Main
[?]
Tired of looking at the same old pages? Try checking out a random one, you never know what you might find...
Random!
Potpourri (Take Deux)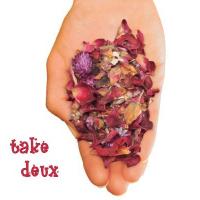 Potpourri (Take Deux)
Created by:
whackedtollie
Tracks:
16
Length:
00:51:10
Keywords
1. potpourri mix
2. take two
3. six months later
Created on
2/16/08 07:29pm
Level
4
Points
1752
Total visitors
31
Unique visitors
20
description:
I felt like doing another potpourri mix (with entirely different songs). It was fun the first time and now I wanna do it again!
tracklist
1
The Libertines : Vertigo
1. A favorite album opener

Up the Bracket remains one of my favorite albums of all time. Libertin [...]

SHOW MORE

Track 1 from Up the Bracket
Length: 00:02:38
Year: 2002
Track Description:
1. A favorite album opener

Up the Bracket remains one of my favorite albums of all time. Libertines = Love!

SHOW LESS

2
The Velvet Underground : I'm Sticking With You
2. A song from a movie

YES! It's awesome that I can use this. It's from Juno and I was so psyched [...]

SHOW MORE

Track 13 from Loaded: Fully Loaded Edition (disc 1)
Length: 00:03:09
Year: 1970
Track Description:
2. A song from a movie

YES! It's awesome that I can use this. It's from Juno and I was so psyched that the song was in that movie

SHOW LESS

3
Coldplay : Yellow
3. A song that the Wu Tang Clan would make fun of

Well, they would.

SHOW MORE

Track 5 from Parachutes
Length: 00:04:29
Year: 2000
Track Description:
3. A song that the Wu Tang Clan would make fun of

Well, they would.

SHOW LESS

4
Kings of Leon : Holy Roller Novocaine
4. A song used in a TV commercial

I think I saw a commercial with this one in it. Oh well!

SHOW MORE

Track 5 from Holy Roller Novocaine EP
Length: 00:04:02
Year: 2003
Track Description:
4. A song used in a TV commercial

I think I saw a commercial with this one in it. Oh well!

SHOW LESS

5
Art Brut : Nag Nag Nag Nag
5. A song where the title of the song is not in the lyrics of said song

I'm pretty sure it's not... [...]

SHOW MORE

Track 10 from It's A Bit Complicated
Length: 00:03:03
Year: 2007
Track Description:
5. A song where the title of the song is not in the lyrics of said song

I'm pretty sure it's not...

SHOW LESS

6
Nirvana : On A Plain
6. A song by a 'grunge' band

Yep.

SHOW MORE

Track 11 from Nevermind
Length: 00:03:16
Year: 1991
Track Description:
6. A song by a 'grunge' band

Yep.

SHOW LESS

7
The Troggs : Wild Thing
7. A song by a two-hit wonder (or a one-hit, this one is hard...)

Well I know they had more than 2 [...]

SHOW MORE

Track 1 from 20th Century Masters - The Millennium Collection: The Best of The Troggs
Length: 00:02:35
Year: 2004
Track Description:
7. A song by a two-hit wonder (or a one-hit, this one is hard...)

Well I know they had more than 2 hits but the only ones I know of that people have heard are Wild Thing and Love Is All Around so there.

SHOW LESS

8
The Libertines : Bangkok
8. A song that your parents would probably disapprove of

I'm pretty sure this song is about gay sex [...]

SHOW MORE

Track 0 from Demos
Length: 00:01:35
Year: 0000
Track Description:
8. A song that your parents would probably disapprove of

I'm pretty sure this song is about gay sex. So... my parents would probably not approve (if they knew what it was about).

SHOW LESS

9
The Beatles : Real Love
9. A song that references the internet / computers.

Except I didn't want to do that one so I stuck [...]

SHOW MORE

Track 1 from Anthology 2 (Disk 1)
Length: 00:03:54
Year: 1996
Track Description:
9. A song that references the internet / computers.

Except I didn't want to do that one so I stuck "Real Love" in there instead! I love this song! :D

SHOW LESS

10
Metro Station : Kelsey
10. * Guilty pleasure wildcard *

Well this song is pretty cute. So yes.

SHOW MORE

Track 3 from Metro Station
Length: 00:03:16
Year: 2007
Track Description:
10. * Guilty pleasure wildcard *

Well this song is pretty cute. So yes.

SHOW LESS

11
T. Rex : There Was A Time
11. A short song

Very short.

SHOW MORE

Track 12 from Electric Warrior
Length: 00:01:00
Year: 1971
Track Description:
11. A short song

Very short.

SHOW LESS

12
Big Joe Turner : Shake, Rattle and Roll
12. A song for listening to while playing the original Zelda

Hell yeah!!! :P

SHOW MORE

Track 1 from Greatest Hits
Length: 00:03:02
Year: 1951
Track Description:
12. A song for listening to while playing the original Zelda

Hell yeah!!! :P

SHOW LESS

13
The Rolling Stones : Ruby Tuesday
13. A theme song for your personal montage

This is my theme song. Totally.

SHOW MORE

Track 3 from Between the Buttons
Length: 00:03:20
Year: 1967
Track Description:
13. A theme song for your personal montage

This is my theme song. Totally.

SHOW LESS

14
Pulp : Sorted for E's & Wizz
14. Teenage angst

Is this the way they say the future's meant to feel, or just 20,000 people standi [...]

SHOW MORE

Track 8 from Different Class
Length: 00:03:49
Year: 1995
Track Description:
14. Teenage angst

Is this the way they say the future's meant to feel, or just 20,000 people standing in a field?

SHOW LESS

15
The Clash : The Guns of Brixton
15. My, that's a funky-ass bassline you have there

Paul Simonon rawks. Live with it!

SHOW MORE

Track 10 from London Calling
Length: 00:03:09
Year: 1979
Track Description:
15. My, that's a funky-ass bassline you have there

Paul Simonon rawks. Live with it!

SHOW LESS

16
The Stooges : L.A. Blues
16. Fuck this, I'm leaving

If you don't leave, Iggy Pop will make odd howling noises and hump your [...]

SHOW MORE

Track 7 from Funhouse
Length: 00:04:53
Year: 1970
Track Description:
16. Fuck this, I'm leaving

If you don't leave, Iggy Pop will make odd howling noises and hump your leg.

SHOW LESS
Tag Board
You must log in to leave a tag
Stuff
Quick Jump
whackedtollie's other mixes
Related mixes
recent visitors
show all