[?]
Not a member? Sign-up now, it's free!
Login
[?]
These are links to some of the major sections in the mixtape collective.
Lists: Browse various lists that are generated by the loads of data we have collected.
Contests: Check out the latest contests, see previous winners, and find out how you can be a part
Music: Check out our ever-growing database of musical knowledge! Use it to find any artist, album, or track that has been entered since the birth of the site and rate and find detailed usage statistics.
Main
[?]
Tired of looking at the same old pages? Try checking out a random one, you never know what you might find...
Random!
I took off my Jacket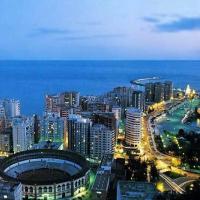 I took off my Jacket
Created by:
planetearth08
Tracks:
16
Length:
01:06:24
Keywords
1. indie
2. comforting
3. rock
Created on
6/23/06 07:46am
Level
5
Points
2337
Total visitors
161
Unique visitors
63
description:
This is the mix i listened to a lot when I was moseying around Spain. It's good for when hangin around with the buds, or some other super activity. its pretty mellow, but i tried to add in some rockin songs.
tracklist
1
Sufjan Stevens : The Black Hawk War, Or, How To Demolish An Entire Civilization And Still Feel Good About Yourself In The Morning, Or, We Apologize For The Inconvenience But You're Gonna Have To Leave Now, Or, 'I Have Fought The Big Knives And Will Continue To Fight...
This song intros like none other

SHOW MORE

Track 2 from Illinoise
Length: 00:02:14
Year: 2005
Track Description:
This song intros like none other

SHOW LESS

2
Yo La Tengo : Autum Sweater
This song is not really upbeat, but on the other hand it really makes you want to get up and dance.

SHOW MORE

Track 8 from I Can Hear the Heart Beating as One
Length: 00:05:31
Year: 1997
Track Description:
This song is not really upbeat, but on the other hand it really makes you want to get up and dance.

SHOW LESS

3
Mogwai : Hunted by a Freak
Not the happiest song in the world, but it's very beautiful. and it's pretty rockin

SHOW MORE

Track 1 from Happy Songs For Happy People
Length: 00:04:16
Year: 2003
Track Description:
Not the happiest song in the world, but it's very beautiful. and it's pretty rockin

SHOW LESS

4
Arcade Fire : Wake Up
This Song is probably like, way cool.

SHOW MORE

Track 7 from Funeral
Length: 00:05:35
Year: 2004
Track Description:
This Song is probably like, way cool.

SHOW LESS

5
Broken Social Scene : Swimmers

SHOW MORE

Track 8 from Broken Social Scene
Length: 00:02:55
Year: 2005
Track Description:


SHOW LESS

6
The Beatles : Let It Be
Classic

SHOW MORE

Track 6 from Let It Be
Length: 00:04:03
Year: 1970
Track Description:
Classic

SHOW LESS

7
Stars : Your Ex-Lover is Dead
Yay a pretty song

SHOW MORE

Track 2 from Set Yourself on Fire
Length: 00:04:18
Year: 2005
Track Description:
Yay a pretty song

SHOW LESS

8
Secret Machines : Marconi's Radio (2)
This is off the Secret Machines debut EP. its neat

SHOW MORE

Track 6 from September 000
Length: 00:02:46
Year: 2002
Track Description:
This is off the Secret Machines debut EP. its neat

SHOW LESS

9
The Album Leaf : Streamside
yeah

SHOW MORE

Track 8 from In a Safe Place
Length: 00:03:34
Year: 2004
Track Description:
yeah

SHOW LESS

10
Doves : Some Cities

SHOW MORE

Track 1 from Some Cities
Length: 00:03:22
Year: 2005
Track Description:


SHOW LESS

11
The New Pornographers : These Are the Fables
cool song

SHOW MORE

Track 7 from Twin Cinema
Length: 00:03:29
Year: 2005
Track Description:
cool song

SHOW LESS

12
Broken Social Scene : Lover's Spit
This song is just amazing

SHOW MORE

Track 11 from You Forgot It in People
Length: 00:06:06
Year: 2003
Track Description:
This song is just amazing

SHOW LESS

13
The Secret Machines : Nowhere Again

SHOW MORE

Track 4 from Now Here Is Nowhere
Length: 00:04:16
Year: 2004
Track Description:


SHOW LESS

14
Spoon : Vittorio E.

SHOW MORE

Track 12 from Kill The Moonlight
Length: 00:03:39
Year: 2002
Track Description:


SHOW LESS

15
Sufjan Stevens : Chicago
this guy makes pretty stuff

SHOW MORE

Track 9 from Illinoise
Length: 00:06:04
Year: 2005
Track Description:
this guy makes pretty stuff

SHOW LESS

16
Modest Mouse : The Good Times Are Killing Me
whee!

SHOW MORE

Track 16 from Good News for People Who Love Bad News
Length: 00:04:16
Year: 2004
Track Description:
whee!

SHOW LESS
Tag Board
You must log in to leave a tag
Stuff
Quick Jump
planetearth08's other mixes
Related mixes
recent visitors
show all