[?]
Not a member? Sign-up now, it's free!
Login
[?]
These are links to some of the major sections in the mixtape collective.
Lists: Browse various lists that are generated by the loads of data we have collected.
Contests: Check out the latest contests, see previous winners, and find out how you can be a part
Music: Check out our ever-growing database of musical knowledge! Use it to find any artist, album, or track that has been entered since the birth of the site and rate and find detailed usage statistics.
Main
[?]
Tired of looking at the same old pages? Try checking out a random one, you never know what you might find...
Random!
We don't need to inherit our mother's evil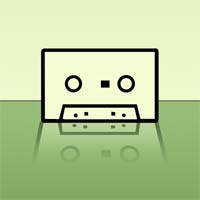 We don't need to inherit our mother's evil
Created by:
bufo_alvarius
Tracks:
16
Length:
01:18:09
Keywords
1. drugula
2. wooly
3. ghostface
Created on
6/08/08 10:48am
Level
2
Points
1393
Total visitors
28
Unique visitors
14
description:
Thought I would submit one of my favorite recent mixed genre efforts I've done over the last year just to kick things off, while I work on a "fresh" mix for the site. Lots of my favorite tracks from last year on here and that Ghostface track rules ALL.
tracklist
1
Giddy Motors : Kapow!
These boys like them some Jesus Lizard, methinks. Gotta have a good opening track, maaaaan.

SHOW MORE

Track 2 from Do Easy
Length: 00:03:32
Year: 2006
Track Description:
These boys like them some Jesus Lizard, methinks. Gotta have a good opening track, maaaaan.

SHOW LESS

2
Nirvana : Negative Creep
burns a hole in my brain.

SHOW MORE

Track 7 from Bleach
Length: 00:02:55
Year: 1989
Track Description:
burns a hole in my brain.

SHOW LESS

3
Liars : Clear Island
sounds perfect after the nirvana track. plus, it slays.

SHOW MORE

Track 9 from Liars
Length: 00:02:40
Year: 2007
Track Description:
sounds perfect after the nirvana track. plus, it slays.

SHOW LESS

4
Johnny Boy : You Are The Generation That Bought More Shoes and You Get What You Deserve
makes me deliriously happy. sounds great on the headphones, too.

SHOW MORE

Track 1 from You Are The Generation That Bought More Shoes and You Get What You Deserve
Length: 00:03:11
Year: 2004
Track Description:
makes me deliriously happy. sounds great on the headphones, too.

SHOW LESS

5
Ghostface Killah : Yolanda's House (feat. Raekwon and Method Man)
Classic Ghostface storytellin'. Best Meth verse in a loooong time.

SHOW MORE

Track 3 from The Big Doe Rehab
Length: 00:03:12
Year: 2007
Track Description:
Classic Ghostface storytellin'. Best Meth verse in a loooong time.

SHOW LESS

6
Animal Collective : For Reverend Green
My favorite track off of this disc. Sort of annoying, but great. I love how he gets more and more unhinged a [...]

SHOW MORE

Track 4 from Strawberry Jam
Length: 00:06:34
Year: 2007
Track Description:
My favorite track off of this disc. Sort of annoying, but great. I love how he gets more and more unhinged as the song goes on. fore ever in green.

SHOW LESS

7
Nurse & Soldier : Green Tea
boy/girl psych/folk goodness from the Oneida extended family

SHOW MORE

Track 1 from Marginalia
Length: 00:05:15
Year: 2006
Track Description:
boy/girl psych/folk goodness from the Oneida extended family

SHOW LESS

8
The Church : Tantalized
Gorgeous, reworked, middle-eastern tinged version of this classic track from "Heyday"

SHOW MORE

Track 4 from El Momento Siguiente
Length: 00:03:30
Year: 2007
Track Description:
Gorgeous, reworked, middle-eastern tinged version of this classic track from "Heyday"

SHOW LESS

9
The Bintangs : Demons
no description

SHOW MORE

Track 13 from Cherrystones Word: And the Sympathetic Sounds of the Psychedelic Ghetto
Length: 00:03:35
Year: 2007
Track Description:
no description

SHOW LESS

10
Danny and Linda : God Is Real
Killer, '70s Xtian-psych rock. Groovy, man!

SHOW MORE

Track 1 from Get Born Anew: (Tony Coulter's 2005 WFMU marathon premium)
Length: 00:04:26
Year: 2005
Track Description:
Killer, '70s Xtian-psych rock. Groovy, man!

SHOW LESS

11
Wooden Wand and the Sky High Band : The Pushers
Fuckin' nutso, super-extended, Crazy Horse style jam of a Wooden Wand acoustic gem.

SHOW MORE

Track 1 from Wasteland of the Free, October, 2006 west coast tour
Length: 00:13:03
Year: 2007
Track Description:
Fuckin' nutso, super-extended, Crazy Horse style jam of a Wooden Wand acoustic gem.

SHOW LESS

12
Om : Unitive Knowledge of the Godhead
Stoner/doom legends doing what they do best. Title says it all.

SHOW MORE

Track 2 from Pilgrimage
Length: 00:05:51
Year: 2007
Track Description:
Stoner/doom legends doing what they do best. Title says it all.

SHOW LESS

13
Electric Wizard : Satanic Rites of Drugula
Fuckin' Electric Wizard, man!

SHOW MORE

Track 3 from Witchcult Today
Length: 00:06:06
Year: 2008
Track Description:
Fuckin' Electric Wizard, man!

SHOW LESS

14
Queens of the Stone Age : Walkin' on Sidewalks
Hadn't listened to this album in fuckin' ages and then this song jumped up and grabbed hold of my earholes.

SHOW MORE

Track 4 from Queens of the Stone Age
Length: 00:05:03
Year: 1998
Track Description:
Hadn't listened to this album in fuckin' ages and then this song jumped up and grabbed hold of my earholes.

SHOW LESS

15
Mastodon : Colony of Birchmen

SHOW MORE

Track 7 from Blood Mountain
Length: 00:04:19
Year: 2006
Track Description:


SHOW LESS

16
Black Sabbath : She's Gone
Let's wrap it up with a nice little Sabbath ballad, shall we?

SHOW MORE

Track 7 from Technical Ecstasy
Length: 00:04:57
Year: 1976
Track Description:
Let's wrap it up with a nice little Sabbath ballad, shall we?

SHOW LESS
Tag Board
You must log in to leave a tag
Stuff
Quick Jump
bufo_alvarius's other mixes
Related mixes
recent visitors
show all