[?]
Not a member? Sign-up now, it's free!
Login
[?]
These are links to some of the major sections in the mixtape collective.
Lists: Browse various lists that are generated by the loads of data we have collected.
Contests: Check out the latest contests, see previous winners, and find out how you can be a part
Music: Check out our ever-growing database of musical knowledge! Use it to find any artist, album, or track that has been entered since the birth of the site and rate and find detailed usage statistics.
Main
[?]
Tired of looking at the same old pages? Try checking out a random one, you never know what you might find...
Random!
guess this makes it formal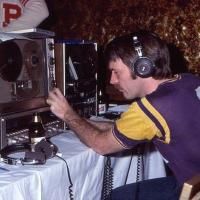 guess this makes it formal
Created by:
bufo_alvarius
Tracks:
17
Length:
01:17:00
Keywords
1. 'mats
2. movin' on
3. kelly
Created on
6/14/08 11:25am
Level
3
Points
1549
Total visitors
37
Unique visitors
19
description:
Just a mix, "for the hell of it", which is how it usually happens for me. Again, lots of recent favorites and a vague theme of "moving on with your life" somewhere in the beginning part. So...there ya go.
tracklist
1
Awesome Color : Step Up
"sayin' it/that's one thing. doin' it/ that's another thing."

SHOW MORE

Track 3 from Electric Aborigines
Length: 00:04:05
Year: 2008
Track Description:
"sayin' it/that's one thing. doin' it/ that's another thing."

SHOW LESS

2
The Replacements : Go
"Go.
While you can."

SHOW MORE

Track 7 from Stink
Length: 00:02:30
Year: 0000
Track Description:
"Go.
While you can."

SHOW LESS

3
Matthew Sweet : Over It
"I won't ask you what you think of me. Cause I'm exactly who I want to be"

SHOW MORE

Track 7 from Blue Sky On Mars
Length: 00:01:35
Year: 1997
Track Description:
"I won't ask you what you think of me. Cause I'm exactly who I want to be"

SHOW LESS

4
David Vandervelde : Can't See Your Face No More
"I know my time with you is through/now you're living with another"

SHOW MORE

Track 6 from The Moonstation House Band
Length: 00:03:36
Year: 0000
Track Description:
"I know my time with you is through/now you're living with another"

SHOW LESS

5
The Black Angels : Never/Ever
No lyrics quote for this one, but these dudes fucking RULE! I loved "Passover", but they fucking took things [...]

SHOW MORE

Track 7 from Directions To See A Ghost
Length: 00:08:34
Year: 2008
Track Description:
No lyrics quote for this one, but these dudes fucking RULE! I loved "Passover", but they fucking took things up a notch with their new one. So great.

SHOW LESS

6
The Raveonettes : Aly, Walk With Me
Another one that's been in heavy rotation for me these days and it fits really well after the Black Angels tra [...]

SHOW MORE

Track 1 from Lust Lust Lust
Length: 00:04:59
Year: 2007
Track Description:
Another one that's been in heavy rotation for me these days and it fits really well after the Black Angels track. Fuzzed-out, druggy brilliance.

SHOW LESS

7
Blood on the Wall : Junkeee...Julieee...
"I hold you up, cause you can't do it yourself"

SHOW MORE

Track 5 from Liferz
Length: 00:02:42
Year: 2007
Track Description:
"I hold you up, cause you can't do it yourself"

SHOW LESS

8
Kelly Clarkson : Chivas
Yeah, that's right. I loves me some Kelly C. Scoff if you will, but it fits the mix. :-)

SHOW MORE

Track 14 from My December
Length: 00:03:33
Year: 2007
Track Description:
Yeah, that's right. I loves me some Kelly C. Scoff if you will, but it fits the mix. :-)

SHOW LESS

9
bruce springsteen : Atlantic City
"Everything dies, baby. That's a fact"

SHOW MORE

Track 2 from Nebraska
Length: 00:03:57
Year: 1982
Track Description:
"Everything dies, baby. That's a fact"

SHOW LESS

10
Isobel Campbell and Mark Lanegan : Back Burner
"I ain't gonna let you down/Promise you I'll stick around"

SHOW MORE

Track 6 from Sunday at Devil Dirt
Length: 00:06:36
Year: 0000
Track Description:
"I ain't gonna let you down/Promise you I'll stick around"

SHOW LESS

11
Jerk With A Bomb : Those Hard Wrecks
Black Mountain Army in the house! Stephen McBean can do no wrong in my book.

SHOW MORE

Track 9 from Pyrokinesis
Length: 00:05:26
Year: 0000
Track Description:
Black Mountain Army in the house! Stephen McBean can do no wrong in my book.

SHOW LESS

12
Califone : Your Golden Ass
For some reason, I always find myself listening to more Califone in the summer. Love this track.

SHOW MORE

Track 5 from Quicksand/Cradlesnakes
Length: 00:05:04
Year: 2003
Track Description:
For some reason, I always find myself listening to more Califone in the summer. Love this track.

SHOW LESS

13
Creedence Clearwater Revival : Keep On Chooglin'
My stepdad was a big CCR fan when I was growing up. Always dug this one and just recently rediscovered it. P [...]

SHOW MORE

Track 7 from Bayou Country
Length: 00:07:41
Year: 1969
Track Description:
My stepdad was a big CCR fan when I was growing up. Always dug this one and just recently rediscovered it. Pure, swamp/kraut rock magic.

SHOW LESS

14
Howlin' Wolf : Smokestack Lightning
It's Howlin' Wolf. What else is there to say?

SHOW MORE

Track 3 from This is Howlin' Wolf's new album. He doesn't like it. He didn't like his electric guitar at first, either
Length: 00:03:56
Year: 1968
Track Description:
It's Howlin' Wolf. What else is there to say?

SHOW LESS

15
Indian Jewlery : Too Much Honkytonking
Another head-splitter. Catch a ride.

SHOW MORE

Track 6 from Free Gold!
Length: 00:04:40
Year: 0000
Track Description:
Another head-splitter. Catch a ride.

SHOW LESS

16
Nick Cave And The Bad Seeds : Hold On To Yourself
Probably my favorite track off of the new (amazing) album. Classic Cave.

SHOW MORE

Track 7 from Dig, Lazarus, Dig!!!
Length: 00:05:51
Year: 2008
Track Description:
Probably my favorite track off of the new (amazing) album. Classic Cave.

SHOW LESS

17
Royal Trux : Yellow Kid
"I don't like this arrangement. Wild schemes and nothing but bad dreams." Perfect.

SHOW MORE

Track 2 from Accelerator
Length: 00:02:15
Year: 0000
Track Description:
"I don't like this arrangement. Wild schemes and nothing but bad dreams." Perfect.

SHOW LESS
Tag Board
You must log in to leave a tag
Stuff
Quick Jump
bufo_alvarius's other mixes
Related mixes
recent visitors
show all