[?]
Not a member? Sign-up now, it's free!
Login
[?]
These are links to some of the major sections in the mixtape collective.
Lists: Browse various lists that are generated by the loads of data we have collected.
Contests: Check out the latest contests, see previous winners, and find out how you can be a part
Music: Check out our ever-growing database of musical knowledge! Use it to find any artist, album, or track that has been entered since the birth of the site and rate and find detailed usage statistics.
Main
[?]
Tired of looking at the same old pages? Try checking out a random one, you never know what you might find...
Random!
Oh, Mr. Porpoise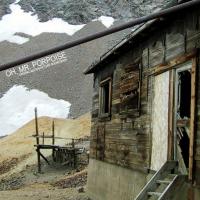 Oh, Mr. Porpoise
Created by:
viker
Tracks:
21
Length:
01:12:22
Keywords
1. Indie
2. Movie
3. First
Created on
6/25/06 02:24pm
Level
7
Points
3072
Total visitors
146
Unique visitors
70
description:
This is one of the first REAL mixtapes I made several years ago...(at least as far as how much time was spent selecting tracks and creating artwork, etc.) This is a fake soundtrack to a peculiar movie I thought up.

Synopsis:
Hailed by many critics as THE movie of the decade, The writer and director of "Life Without Pigment" and "Excrement Hunter" brings you "Oh, Mr. Porpoise," which is the brave tale of one man's journey into the unknown. Kaput Raucus (played by Penn Tacc) is an exiled gangster from Pittsburgh who decides to embark on a journey to Alaska to pursue his childhood dream of finding gold. As he arrives, Raucus meets Bull Lee (Tam Woodrowe), who also shares the fantasy of becoming rich. The two head out to the mountain streams, and after many months of hardship, the two finally come out on top and find what they've ventured out for. The two rush back to town to cash in at the local bank headed by Dr. Benway (Gippy Reynulds) who is more than happy to accomodate Raucus and Lee "after a few tests are run". Dr. Benway has other plans though, deciding to hire a Chinese Immigrant Assassin to rid him of his troubles. Soon Kaput and Bull find themselves on yet another journey, a journey to stay alive. What happens next is what makes this tale so life changing and profound.

FAKE REVIEW:
"We Recommend this for anyone who hates themselves." -Interzone Quarterly

This in my mind is still one of my strongest mixes to date. P.S. sorry for not including why I chose these songs....I really can't remember the reasons I had way back then...I've just included what I called the "chapter titles"
Tag Board
You must log in to leave a tag
Stuff
Quick Jump
viker's other mixes
Related mixes
recent visitors
show all